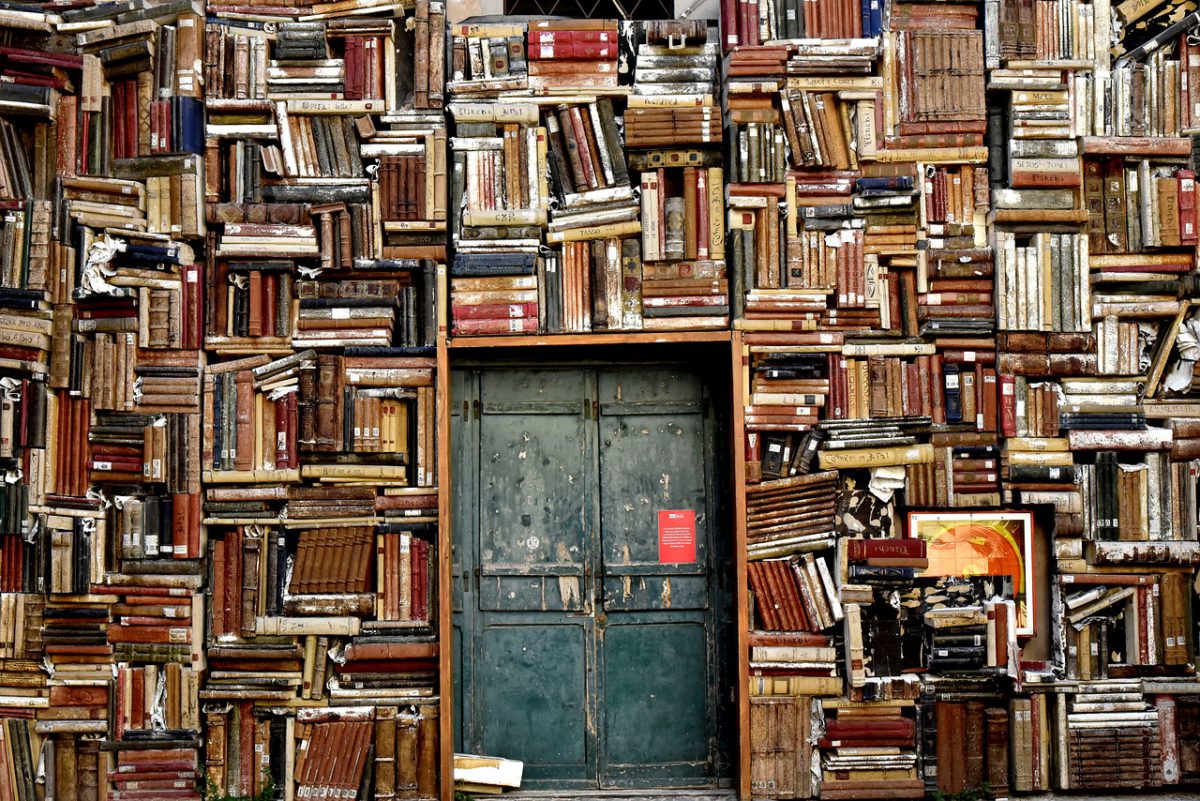 5 Awesome Resources For Getting Into Book Publishing
The book publishing industry is one of the most competitive industries out there, and getting your foot in the door can be tough. But don't fret, little bookworm! There's plenty of help out there if you know where to look. Here are five awesome places you can go for help with your job search.
Whether you're just starting out on your job search or you've been applying for what feels like forever and not getting very far, bookscareers.com can help you out. It's an independent careers consultancy specialising in the book industry, and it's got tons of resources for you to explore.
Book a free call with their Careers Clinic and you'll get to discuss your CV and any recent cover letters with Suzanne Collier, a book publishing expert with over 25 years of experience in the industry. You can add your CV to their clearing house, and check out their FAQs for some tricks of the trade, too!
Ever wish you could just ask an expert? Book Machine have got you covered! They've just launched an exciting new feature where you can send in your questions to their Editorial Board, who will publish their answers in a blog post.
Whether your question concerns design, marketing, editorial, publicity or production, there are experts at Book Machine who can help you out. And that's not all; Book Machine also have specific channels where you can get clued up on business, trends and career progression in the publishing industry. Do some reading and get ready to wow your interviewer with some insider knowledge!
This Bumper Blog Post on writing the perfect cover letter
In order to get yourself to that all-important interview, you'll need to write a dazzling cover letter. Thankfully, blogger and one half of the dream team behind @pubinterns Emma Stokes has written this epic blog post filled with tons of tips for writing the cover letter that's going to land you that dream publishing job! She picked the very knowledgeable brains of Sarah Fortune, Junior Editor at John Blake Publishing, Lydia Gittins, Press Officer at Titan Books, Fran Roberts, SYP extraordinaire, and Sam Missingham, founder of Lounge Books, to see just what publishers are looking for from a cover letter.
Grab a cup of tea and give it a read — it even includes an example cover letter written by Emma Stokes herself!
While we're on the subject of publishing pro Emma Stokes, we should definitely talk about @pubinterns, the amazing Twitter page that she runs with Chloë Rose, Publicity Assistant at Norton Books UK. They post tons of publishing internships and entry level jobs, and they proudly name and shame anyone who is asking interns to work for free. It's a fantastic place to find paid work in the industry, especially because publishing professionals including Alia McKellar often copy them into Tweets packed full of CV and cover letter tips. Make sure you're following them — their Tweets are not only full of helpful info, but also super sassy and funny. Bonus!
Paid work experience at Penguin Random House
Also known as the most exciting development in the publishing industry for job-seekers everywhere! Penguin Random House are offering year-round paid work experience slots of 1-2 weeks, during which you'll be part of the publicity, marketing, rights, sales, contracts or editorial team. And not only do they pay the National Living Wage, but they also help out with food and expenses, too!
But that's not even the best part; the selection process is completely random, which means that it doesn't matter if you didn't go to uni or you've got absolutely zero experience in the publishing industry. All you have to do is put your name down, and they'll enter you into the draw. And don't worry if you don't live in London — you can let Penguin Random House know and they'll look into how they can help you by subsidising further. Amazing!
Now that you've got a whole bunch of fantastic resources up your sleeve, it's time to get back to chasing that dream job. Don't stop until you catch it!
Martha studied English Language and Literature at the University of Oxford. She's currently a freelance writer and editor based in London. See more of Martha's writing at www.marthareedink.com, or follow her on Twitter. 
Inspiring Interns is an internship and graduate recruitment agency. To browse graduate jobs, click here.