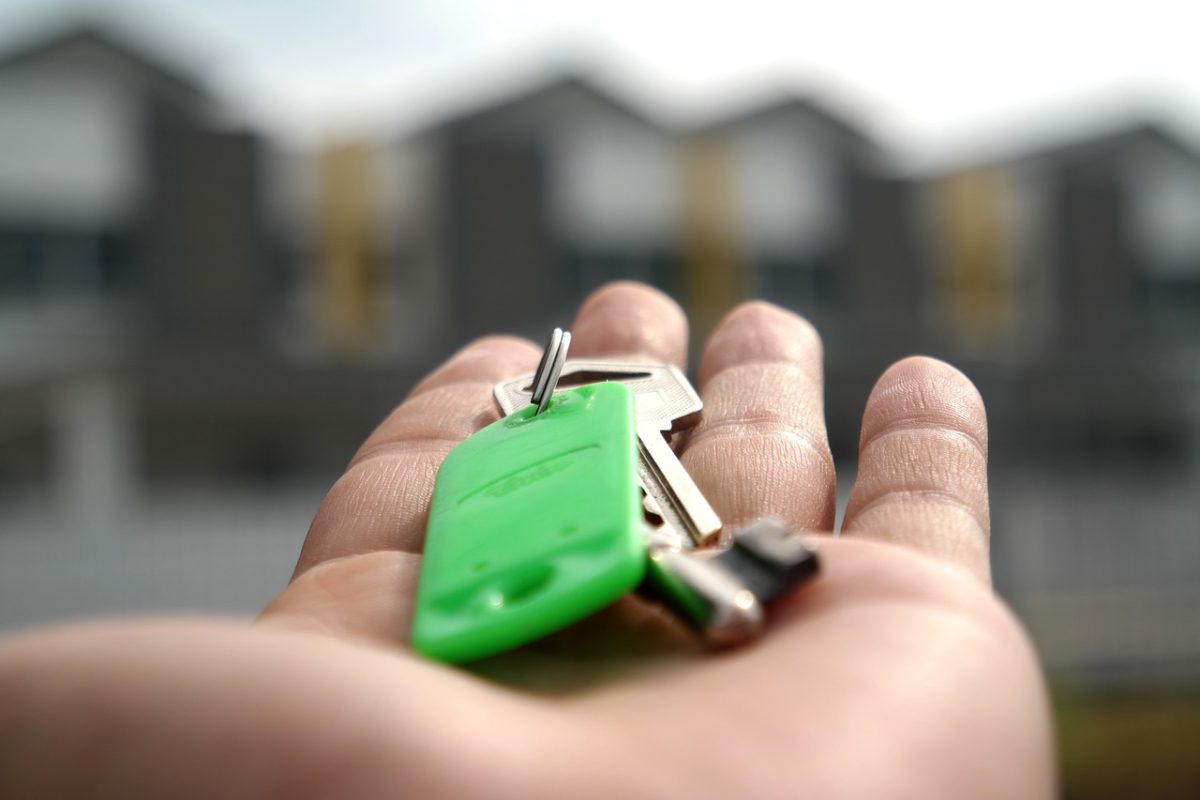 6 Things You Need To Sort When You Start Renting A Property
Look at you go, you little adult, you! You've signed the lease and you're all moved into your first rental property. Once you've finished happy-dancing around your new living room, there are a few things you'll need to sort out.
Here's a handy little checklist to make sure that you don't forget anything!
Set up a standing order/direct debit to pay your rent.
Your landlord should have told you whether they'd like you to set up a standing order or a direct debit to pay your rent every month. Don't sweat it if you don't know the difference; Barclays have written a super simple guide to help you out!
Your landlord might have also specified a date that they'd like to receive the money, but it tends to be on the first of every month. You can set up a standing order or a direct debit through online banking, but if you're finding it tricky then you can also just pop into a branch or give your bank a call. They'll be sure to help you out!
Buy a broadband package
Here's the deal, friends — lots of humans on this crazy little planet like to use the internet. That means that there's often a pretty hefty waiting list for broadband installation, especially as big names such as BT, Sky and TalkTalk all use the same group of engineers.
That means that setting up broadband should be pretty high on your list of things to do! Get your name down sooner rather than later to make sure that you get connected as soon as you can. Make sure you use a comparison site like Compare the Market to make sure you're getting the best deal!
Sort out your gas and electricity bills
To set up a direct debit to pay your gas and electricity bills, you'll need meter readings.
Challenge number one? Finding your gas and electricity meters. They'll be in your property somewhere, whether that's in your house, your flat, or your building. Ask your landlord or estate agent if you're stuck!
Once you've found it, you'll be onto challenge number two: getting a meter reading. Thankfully, British Gas have written a short how-to guide to help you out. Get the numbers you need and make a note of them. You'll need to give them to your gas and electricity provider when you're setting up your direct debit so that they can make sure they're charging you the right rate!
Sort out your water bill
This is another bill that you'll need to hunt for your meter to pay. Not all properties have water meters though, so it's worth checking with your landlord or estate agent before you start looking!
If you don't have a meter, it's all good. You'll be charged a standard rate by your provider. There's a handy little search engine you can use to find the provider for your area. Once you've found them, you can choose how you'd like to pay your bill. There are usually plenty of options!
Pay your council tax
I know, I know, the list of bills seems to be never ending, but it's important that you get them all sorted!
Thankfully, there are no meters involved with this one, and you can set everything up online. All you need to do is head to the website for your local council, register your address and choose how you'd like to pay. Most councils will give you a choice of payment options!
Get a TV licence
Even if you haven't got a TV, there's a chance that you'll still need to get a TV licence. You need to be covered by a TV licence to watch or record live TV programmes on any channel, and download or watch any BBC programmes on iPlayer — live, catch up or on demand.
There are some exceptions for students, people who are over 75 and a few others, so it's worth checking whether you definitely need one. You can pay your licence by direct debit, credit or debit card. Get it done and you'll be sorted for the year!
Once you've taken care of everything on this checklist, it's worth contacting your landlord and estate agent just to make sure that there's nothing else you need to organise. There may be an inventory check-in for you to take a look at, or a deposit protection scheme for you to review.
Hang in there! It might take a little while to set everything up, but it'll be so worth it once you're done. Then you can kick back and relax like the grown-up superstar you are!
Martha studied English Language and Literature at the University of Oxford. She's currently a freelance writer bouncing across Europe. See more of Martha's writing at www.marthareedink.com, or follow her on Twitter. 
Inspiring Interns is an internship and graduate recruitment agency. To browse graduate jobs, click here. For senior digital and mobile jobs, please see Inspiring Search.