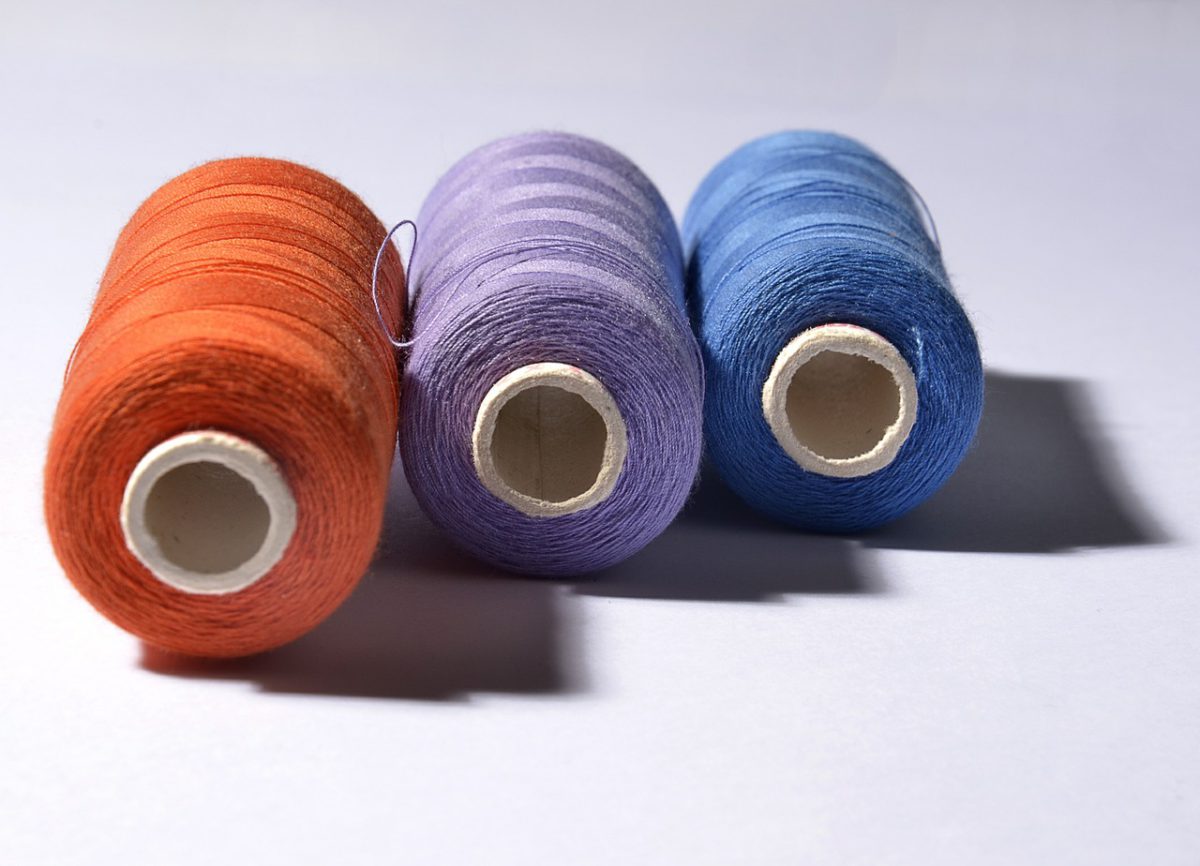 How To Kick-Start Your Career In Fashion
Media portrayals of fashion careers can be summed up in one word: glamorous. You've seen Meryl Streep in The Devil Wears Prada. Who wouldn't want that life?
Still, the fashion industry isn't all slender models and stilettos. Breaking into the industry is hard, making a name for yourself even harder. Be prepared for some long days of labour and be willing to go that extra mile.
Take the right steps from the start and make sure that you hit the ground running in the fashion industry.
Choose a degree that prepares you for your planned career path 
The way into fashion isn't a Roman one – that is, it's far from straight. There are a huge variety of careers to choose from, from buyer to designer, so it's important to have an idea of which one you'd like to pursue before you wander too far in the wrong direction.
The next step is to choose a degree that directly links to your field of interest. Fashion courses can be very specific. If you want to design footwear, there's a degree for it. If you prefer jewellery, there's a degree for it. Make sure you give it a lot of thought before you make your final decision!
Practice makes perfect
Fashion careers require skill. This can range from making illustrations to actually bringing designs to life. While being artistic comes naturally to some, there's always room for improvement.
Use your spare time to practice. Whether its sketching or sewing, the more you practice, the more you'll perfect your skills. And remember that patience is a virtue. The time and effort that you've invested into your work will shine through in the quality of it; employers will be sure to notice!
Make sure your portfolio screams talent
With design and illustration especially, you need to put together a portfolio of all your best work. Show those employers what you're made of. This can include sketches, materials, project ideas – you name it! Just make sure that it's expressive of your skills and strengths.
Take your work to interviews, always!
Even when it's not a requirement, make sure that you take your portfolio to every single interview – even when the interviewer doesn't ask you to! It'll show initiative and suggest to the interviewer that you're well prepared for a career in fashion.
Don't be a sheep 
The fashion industry is bursting with creativity, and your personality should be too if you want to succeed. Don't follow the herd when it comes to your own work; be a lone wolf! Fashion is all about innovation and experimentation, so don't be afraid to think outside the box.
Most importantly, don't be a copycat. Of course you're expected to find inspiration somewhere, but there's a fine line between being inspired by and copying someone else's work. Be careful not to cross it.
A bit of competition is healthy 
As a fashion student there are loads of competitions that you can enter your work into! Your college or course administrator might make these known to you, but don't be afraid to search for them and enter yourself into a few.
If you win, or are even a runner up in one of these competitions, employers will acknowledge that your work has been given special attention and that you're a valuable candidate. On many occasions there's a prize to be won and even a chance to further your fashion career! For example, the winner of the H&M Design Award is offered a six month paid internship!
All work experience is good work experience
You may not have envisioned that your career in fashion would begin with Lycra shorts from Go Outdoors, but don't be dismayed. Everyone has to start somewhere, and any relevant work experience will get you brownie points.
Use your summers away from uni to expand your hands-on experience. Even if the brand isn't exactly up your street or the pay is non-existent, showing that you're willing to get stuck in will move your aspirations closer to reality.
Network network network
Get networking! Attend events where you can meet those who work in the field of fashion. Networking is necessary if you want to get your name out there and learn from the experts. Your university or college will probably post information about networking events online for you to get involved in, but don't forget to look out for them yourself!
Networking events are the ultimate opportunity to meet people who really know what they're talking about, get some careers advice and find out about potential job opportunities. If employers like you, they'll remember your name!
Be open to adventure
While you'll find a fair few fashion jobs in the major cities across the UK, working abroad at some point in your life is something that you should seriously consider. There's a huge demand for fashion candidates on a global scale. Make the most of it.
Exposure to the fashion industry on an international level will boost your knowledge of the fashion world, introduce you to new trends and fill your head with new ideas. Experience working abroad will also tell employers that you don't mind being pushed out of your comfort zone.
Got the fashion feeling? Be single-minded, pursue your goal and there's nothing stopping you.
Inspiring Interns is an internship and graduate recruitment agency. To browse graduate jobs, click here. For senior digital and mobile jobs, please see Inspiring Search.