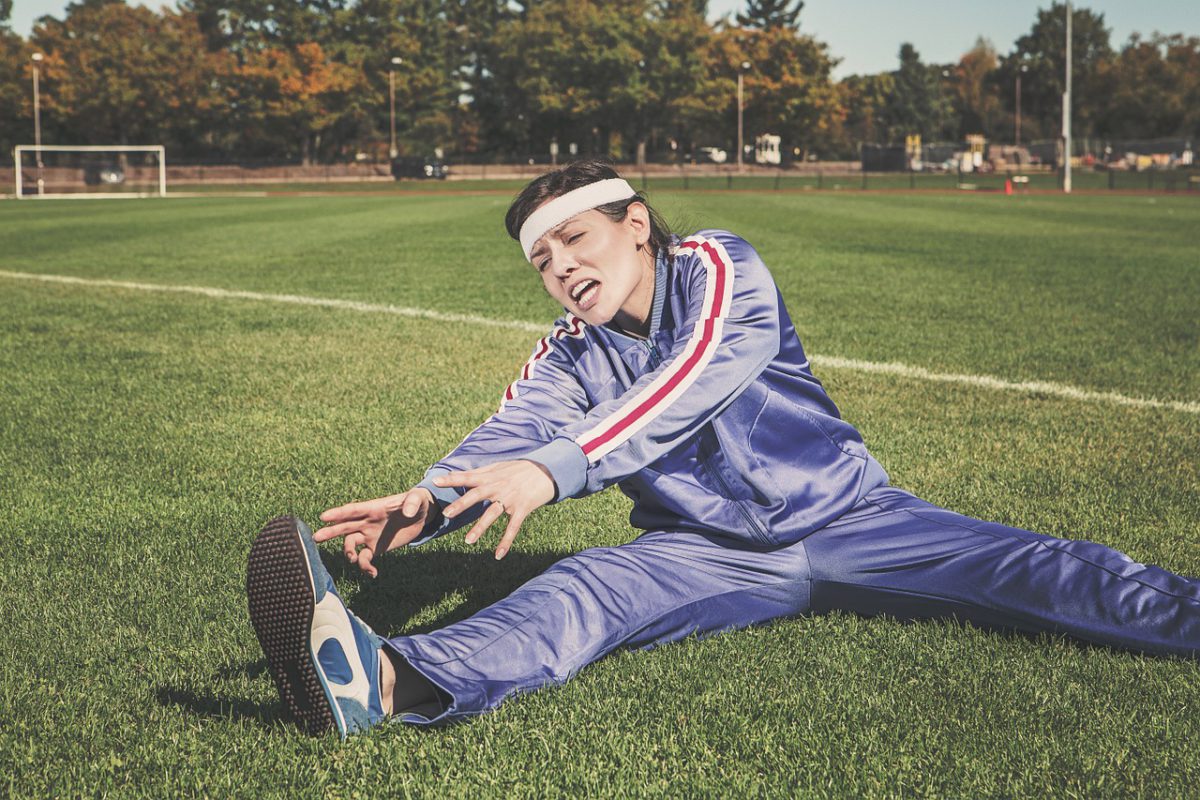 5 Ways To Keep Fit At Uni (Without A Gym Membership!)
It's not surprising. With lectures, lay-ins, booze-fuelled nights out and the inevitable hangover-feast the following day, students are prone to the dreaded freshers 15. With new-found freedom, budgets to juggle and plenty of daily distractions, it's hard to strike the balance between fully immersing yourself into student life, and remembering to take care of your wellbeing.
But keeping a handle on your physical and mental health is an important part of your uni experience, and staying active not only helps you look and feel your best, but has a huge influence on your energy, stress and happiness levels, too!
If you're struggling with where to start, or just want some ideas to shake up your usual routine, here are 5 ways you can keep fit as a student without splashing out on expensive gym memberships.
Parkrun
Parkrun is a planned, weekly 5K run around a local country park or open green space. Sign-up is free, and fitting it into your weekend schedule is a great way to ease yourself into running if you're a newbie, or to work on beating that PB if you're not.
Running not only helps build your cardiovascular endurance but it can be an extremely therapeutic form of mindfulness too. They tend to kick off in the mornings, leaving the rest of your day open for guilt-free partying – a great way to convince your flatmates to join in! Visit their website for more information and to find your nearest event.
YouTube fitness videos
If a busy gym isn't your bag and you prefer working out in the comfort of your own home, then following fitness videos on YouTube is the perfect alternative. Whether you want to squeeze in a morning HIIT before lectures, or stretch down with some yoga to de-stress from your studies, there are hundreds of examples to choose from.
Popular ones to try are The Body Coach, who specialises in high-intensity rounds using your own body weight, or FitnessBlender, who offer free workouts for whichever muscle group or length of time you want to train. Both promote amazing results on their social media channels, and offer a wide variation of different workouts to help you find what suits you best.
Kayla Itsines' BBG
The BBG, or Bikini Body Guide for those who aren't aware, is a 12-week fitness plan created by the Instagram-famous PT extraordinaire, Kayla Itsines. The Australian trainer and her enviable-abs has one of the biggest fitness followings out there, made popular by her 28-minute full-body workouts and 'army' of fans.
The plan is easy to follow in the gym or at home, providing you have some basic equipment like dumbbells and a skipping rope. You can purchase the plan PDF or download her new app 'Sweat With Kayla' to make the most of her workouts and nutrition advice. 4 rounds of 7 minute workouts may seem easy, but boy do they burn!
University sports teams
If you played sport at school and want to continue your passion, or are looking to try your hand at something completely new, then your university will offer a huge variety of sports teams for all ability levels. From Lacrosse to Touch Rugby, Ultimate Frisbee to Quidditch, your Freshers Fair will have stands for all existing sports societies.
Don't be scared to sign up and give something new a try either! Not only will it mean you have a way to keep fit and improve at your chosen sport, you'll also gain fantastic friends and social opportunities with your new team.
Local running/cycling routes
Whatever city you choose to study in, there will be a myriad of running routes or cycle paths for you to enjoy. Whether you prefer a short sprint around the block or a hilly 40km cycle, it's a great way to explore the surroundings and become familiar with your new hometown.
Cycling can also be a great money-saving alternative to driving or getting the bus to class. Tying in your commute to lectures with some steady cardio is a win-win! Lace up your trainers, pop your earphones in, and have a research online to find the best routes to take. 
Inspiring Interns is an internship and graduate recruitment agency. To browse graduate jobs, click here. For senior digital and mobile jobs, please see Inspiring Search.