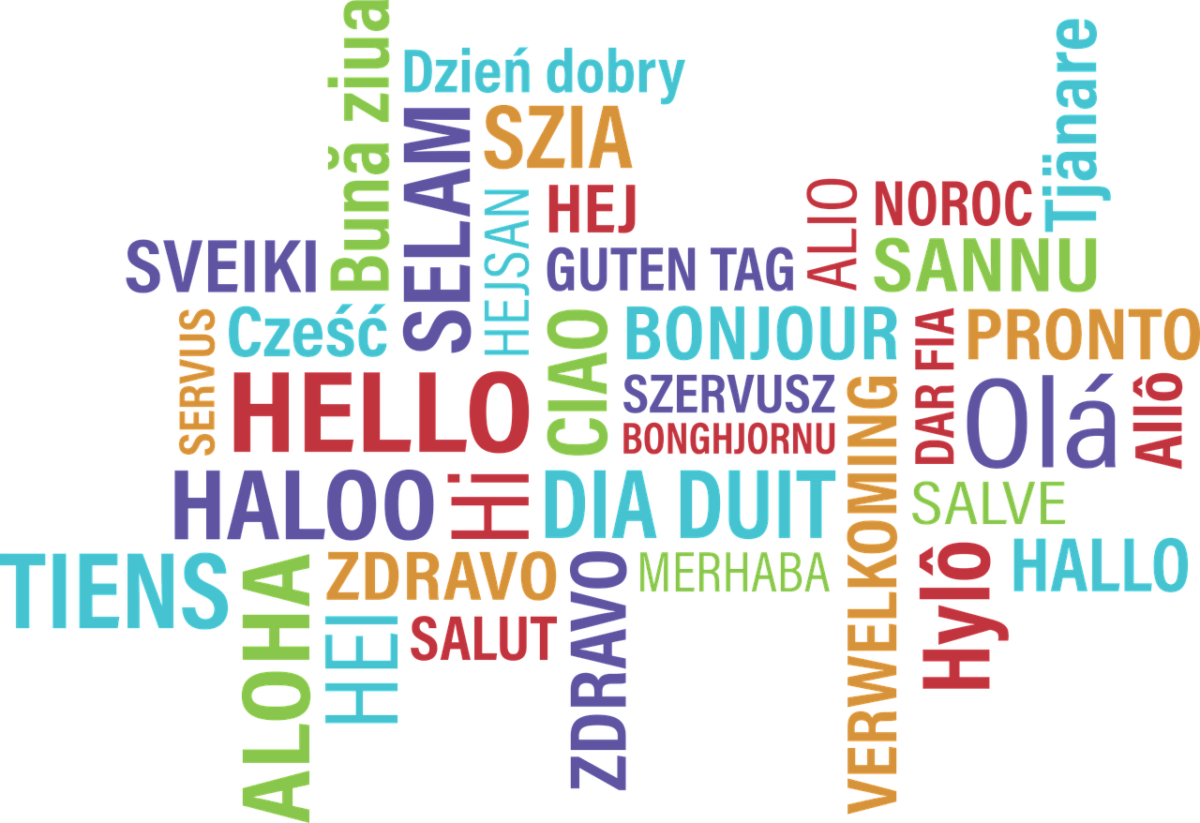 Three Ways To Make Language Learning More Fun
Language learning is complicated and time-consuming. Depending on which language you're trying to learn, it can take you between hundreds and thousands of hours. For example, according to a difficulty ranking developed by the Foreign Service Institute, a native English speaker would need around 600 hours to achieve 'general professional proficiency' in Spanish, but over 2,000 hours to reach the same level in Korean.
Naturally, attending classes and doing your homework helps a great deal with clocking in the necessary hours. However, learning a foreign language doesn't have to be all about grammar exercises and vocabulary flash cards.
Here are 3 easy ways you can make language learning more fun.
Change your language settings
It's no secret that we spend a lot of time looking at our screens. In fact, according to a study carried out in 2014, the average British person spends over 8 hours a day using electronic devices.
Although too much screen time is definitely not good for you, you can use at least some of it to improve your language skills by changing the settings on your smartphone or laptop. Whether it's a single app or an entire interface, it will help you learn current technical vocabulary and give you more exposure to the language.
Even if you're pretty tech-savvy, it might be a little frustrating and slow at the beginning. After all, you will be bombarded with unfamiliar terms which you may never have come across before. However, you'll eventually stop getting lost in the menu, and using your device will involve a lot less guesswork. You'll also find that constant interaction with the new technical terms makes them easier to remember than trying to memorise them.
Sing some songs
Another fun way to learn a language is by listening to music and singing along. One study conducted at the University of Edinburgh shows that singing words or phrases makes it easier to recall them later.
What's more, listening to your favourite songs can greatly benefit your accent and pronunciation. Hearing the language over and over again alongside the music will help you recreate not just single words but whole phrases in a more natural-sounding way.
Don't worry if you can't sing. Even just looking up the lyrics can greatly expand your vocabulary and teach you some contemporary slang. If you're a beginner, see if you can find your favourite foreign song on lyrictranslate.com, or simply turn to a good online dictionary such as Word Reference. If you're feeling motivated and inspired, maybe you could have a go at translating a song or two yourself?
Spice it up
Learning a language should always include learning about the culture of the country or countries where it's spoken. And what better way to do it than by discovering some traditional foods?
Whether you enjoy cooking or not, challenge yourself to read a few typical recipes in the language you're learning. This will expose you to so much more than the cuisine itself. In particular, you'll have the chance to pick up some specialist vocabulary related to food and cooking. This is especially useful if some of the ingredients are not popular where you're from.
Believe it or not, in this case the translation you find in the dictionary might not ring any bells at all. Secondly, going through the directions will enable you to learn more about giving advice and commands. If you have access to actual recipe books and not just the internet, see if you can spot some differences in style and register between printed and online recipes.
When you do decide to make one of the recipes you've found, see if you can tempt some friends, classmates or family members to join you for a meal. Ideally, attendance should only be possible under one condition: only your chosen language can be spoken at the table!
Marta is a Warwick graduate with a Masters for Research in Italian Studies. Fluent in three languages, she is passionate about people, research and intercultural communication. Find her on LinkedIn and her personal blog.