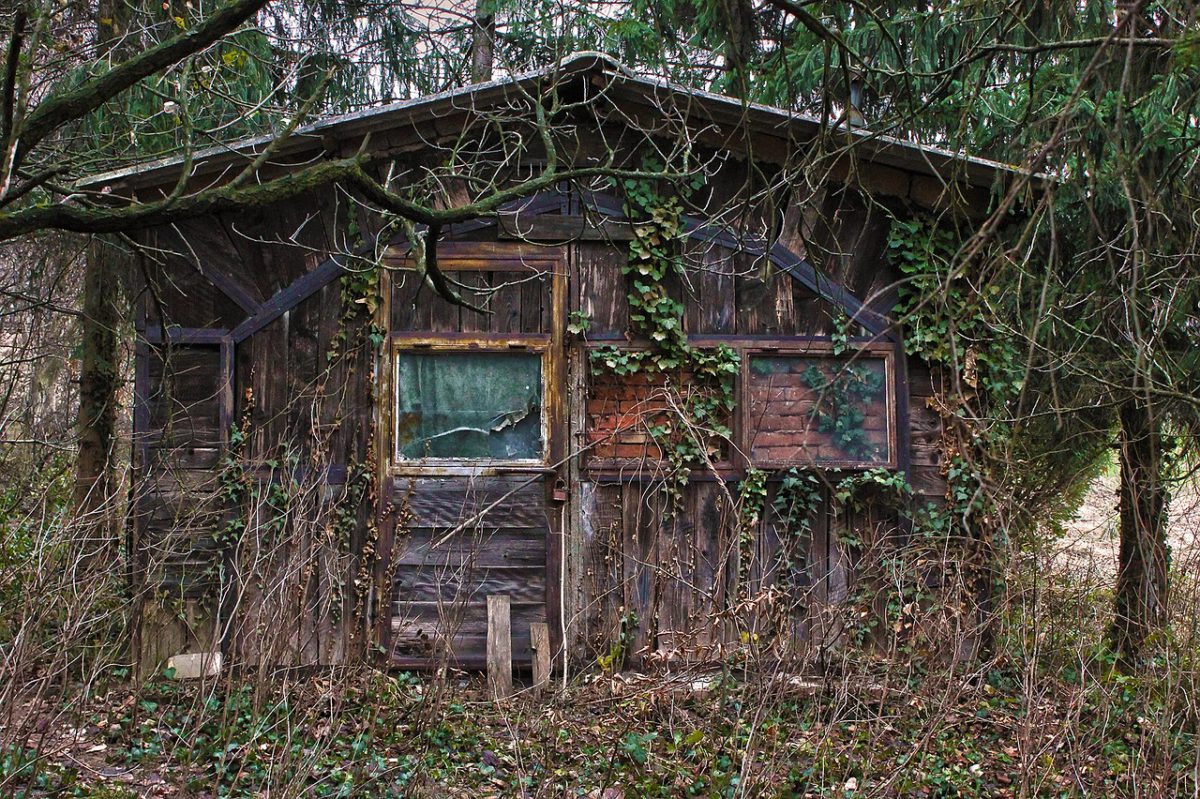 The Thug Life: 5 Things Your Landlord Has To Do For You
Student houses are renowned for being a bit grotty. And, while a grim first house can be a bonding experience for housemates, there's a difference between weird stains in the carpet and outright dangerous living conditions.
Three quarters of students have issues with their rented homes, and many are ignored by their landlords or are scared of the all too common reality of revenge eviction.
However, there is hope for the student renter. Section 11 of the Landlord and Tenant Act 1985 is on your side. No matter what your tenancy agreement says, your landlord has to sort out these problems.
Leaks from the roof
The landlord is responsible for problems with the exterior structure of the property. You can't ignore the problem if your roof is leaking and, luckily, your landlord is legally obliged to make repairs. Likewise, if the exterior doors are unsafe, you can ask for this to be fixed without fear of repercussions.
Dangerous electrics
Electrical wiring is another non-negotiable. It's very unsafe to leave this unfixed and your landlord has a responsibility to ensure your rented accommodation is inhabitable.
Don't put up with faulty electrics and wearing rubber gloves to turn off light switches. Report the problem as soon as possible to avoid serious repercussions.
Infestations
If your infestation is as a result of pre-existing conditions in the property, then your landlord is responsible for dealing with it. Private rented properties legally must be inhabitable at the start of the tenancy agreement. If your landlord is unresponsive, you can take further action and report your infestation to the environmental health department of your local council.
Heating
This is one that many students ignore. They feel that giving up on heating is part of the roughing-it mentality of student living.
However, your landlord has a responsibility to maintain the heating and hot water systems in your rented home. Assuming that any damage is not because of misuse, you can ask your landlord to fix it.
Sinks, toilets, plumbing
Broken toilets, showers and plumbing can create a health hazard and stand in the way of normal life. You should have to wait until you get to the gym to shower. These are your landlord's responsibilities to fix to make your home inhabitable.
If your landlord does not keep up with their contractual obligations, you can seek help about what to do from your university housing office, who can help you escalate your complaints. Or you visit your local citizens advice bureau to see how the situation can be improved.
So feel free to enjoy your weird mismatched Ikea furniture and never bother to buy those net curtains. Just don't put up with things that risk your health and safety. Your student house can be an experience without being a hazard!
Inspiring Interns is a graduate recruitment agency which specialises in sourcing candidates for marketing internship roles and giving out graduate careers advice. To browse graduate jobs and graduate jobs Manchester, visit their website.