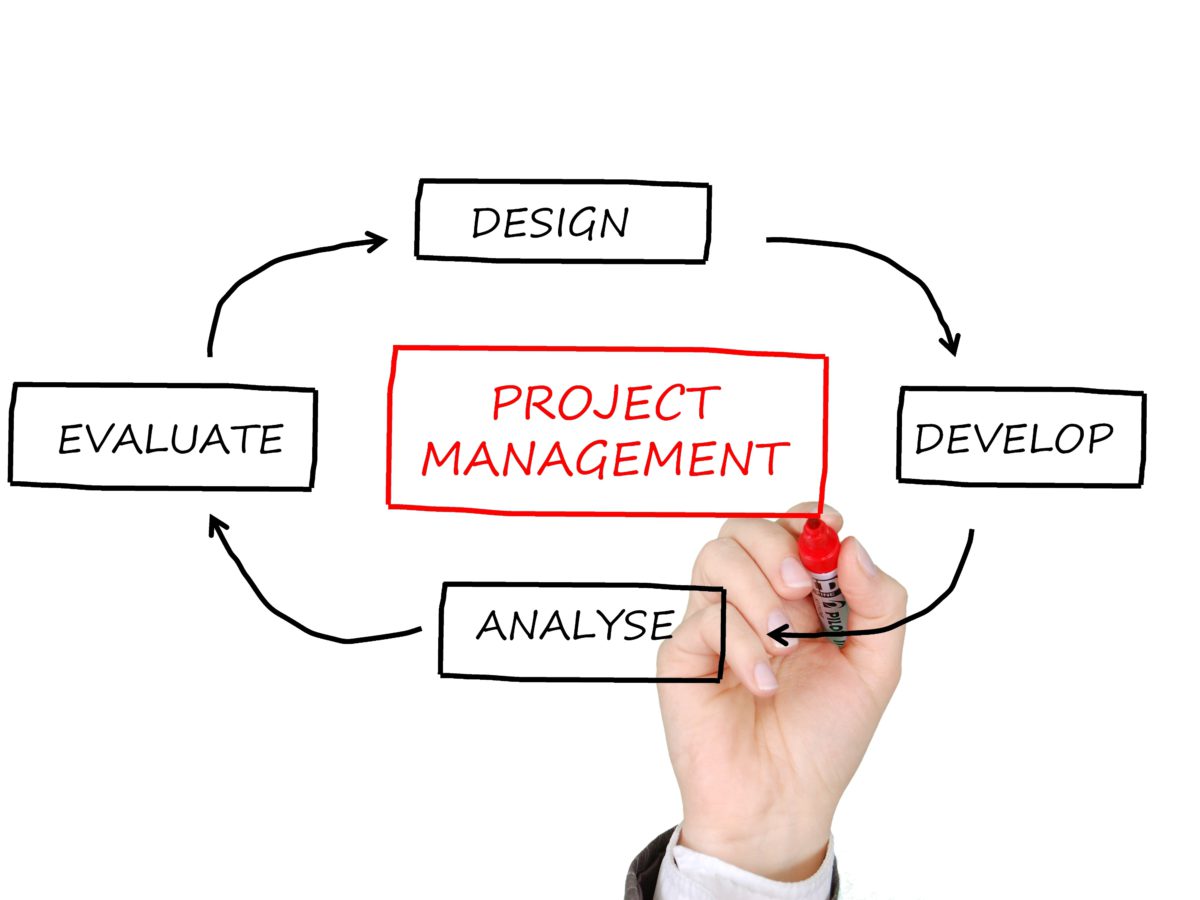 What is Project Management?
Project Management is a role that always needs to be filled, no matter what industry you are in. It should be undertaken by someone who is switched-on, strict with deadlines, and a stickler for timekeeping – and most importantly, likes to see things through from beginning to fruition.
Any of that ring true with your career ideals? Keep reading to find out if a future in Project Management is something you should pursue.
What does it mean?
As with most positions, the clue lies in the name – a Project Manager does exactly what it says on the tin. The Project Manager (also known as Project Coordinator), is the first point of contact for a project, and is tasked with planning, coordinating, and managing the arc of a task from inception to completion.
Depending on what industry you are situated in, the specifics of the Project Manager's job will vary – Construction will be different to Printing Production, for example – but the main theme remains consistent. You will need to be level-headed, not easily fazed by unexpected situations, and a great team leader.
Interested? Let's find out some more…
What skills will I need?
Team leading and management skills are essential. The candidate needs to be a people-person at heart due to the nature of the position – as the role acts as a go-between different departments, levels of communication need to be high and consistent. Good relationships between sectors need to be maintained to ensure a smooth journey for both client and internal team.
As with most positions, accuracy and attention to detail are paramount. In this role, you will be in charge of setting timeframes for task completion. You will need to be aware of other people's capacities and workload, and be able to implement realistic plans to ensure success. You will be expected to monitor progress, give regular reports and updates to various stakeholders and clients, and troubleshoot any issues as and when they arise.
A degree in a relevant field will be advantageous, but experience is also key. Prospects.ac.uk provide a full run-down of necessary skills, but if you are level-headed in the face of pressure and a great team leader, you may be looking at a potential new position.
What will my day-to-day look like?
As we have already mentioned, your day-to-day will differ depending on what industry you are based in. Workable have created a resource to outline the responsibilities, but generally, the Project Manager will be expected to touch base with different departments to ensure that any given task they are leading runs smoothly.
In a day-to-day set up, this could include producing a report to show the current work to date; checking in with external suppliers/contractors to establish dates for delivery; liaising with internal teams to make sure everything is running to schedule, as well as keeping the client up to date on the progress and overcoming any issues.
Generally, you would be looking at a 35-40 hour week.
Career progression?
The role of Project Manager can really help to set you up for a whole host of further, more senior positions. Instead of managing groundwork between departments, in a more senior role you can expect to be in charge of the topline strategy, giving you the ability to carve a more holistic approach to Project Management, rather than a project-to-project basis.
However, the role that lies at the forefront of a Project Manager's scope is as a Freelance Contractor. By this point, you will have already established that you are excellent with time-keeping, leading workforces and managing expectations of clients. By making the move to work in a freelance capacity, you can expect to earn a lot more per project as you will have a proven track record of success. This strategic move is explained on the National Career Services website.
What are my salary expectations?
Salaries vary between industries, but a Project Management role can expect anything from £20,000 to £60,000 per year, dependent upon experience.
So, is a Project Management role for me?
By now you should have a feel for what the position requires – time keeping, good people skills, patience, and a willingness to see projects through from their beginning to end.
Project Managers are an essential component in any business – without them, tasks can fall down and deadlines can be missed. If you are interested in a career where no two days are the same, and enjoy the gratification of ideas becoming reality, then a career in Project Management may be for you.
Lucy Farrington-Smith is a contributor for Inspiring Interns. 
Inspiring Interns is a graduate recruitment agency which specialises in sourcing candidates for internships and giving out graduate careers advice. To hire graduates or browse graduate jobs, visit their website.