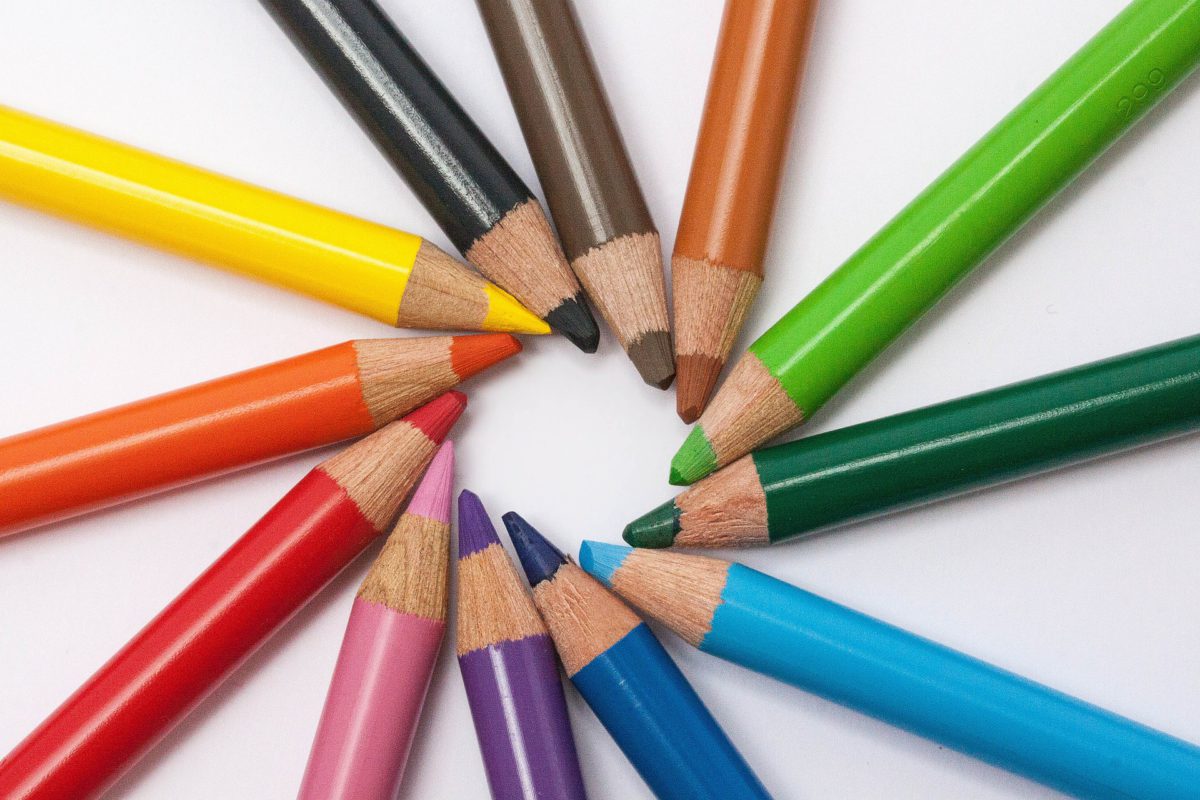 What is Graphic Design?
Every company will need the assistance of a Graphic Designer at some point. Whether it's external or internal branding, marketing materials or employee handbooks, everything needs to be designed at some point. Enter the graphic designer.
If you have a creative flair, are good with criticism, and know your way around inDesign and Photoshop, this could be the career for you. Read on to find out if being a graphic designer could be your perfect job.
What does it mean? 
You will be responsible for digitally designing creative assets for your employer. That could be conceptual moodboards for new branding or company style, arranging copy and images in a brochure, creating a leaflet for external marketing, creating logos – and a whole host of other innately creative activities.
What skills will I need?
It goes without saying that you will need to be digitally-savvy and know your way around an Apple program. InDesign and Photoshop are widely used, with other programs becoming necessary depending on your specialism. Ideally, a degree-level qualification in a relevant field would be advantageous (BA Graphic Design, Illustration, Visual Arts, etc.), although it is becoming more and more accepted to have hands-on experience and a portfolio of material in lieu of this.
The skills are the same regardless if you work agency- or client-side (agency-side: your employer works on the behalf of clients, receiving job briefs from external businesses and creating work on behalf of them, client-side: you work for one company and create designs exclusively for their own use). You will need to be able to take on criticism (mostly constructive!) and not be precious over your creations. If a client doesn't like it, or it isn't what they were expecting, you will have to change it in-line with their wishes. The phrase 'the customer is always right' definitely rings true within this career.
You will enjoy working under pressure in an ever-changing environment. Especially if you work agency-side, your range of work and client base will be different all the time: from automotive to agricultural, technological to fashion – and you will need to adapt your skills to suit whatever job is thrown at you.
Sound a little like you? Keep reading to find out more…
What will my day-to-day look like?
You will be briefed on a job, and required to deliver the assets back at an agreed time between you and your manager/Head of Design. Usually, the hours will be a standard 9am-5pm, but agency-side work is known for running over, and employees are expected to stay until the job is done as it is such a high-pressure environment.
As we have already mentioned, the briefs can vary – from conceptual creative responses, to a quick-fire advert that needs to be print-ready by 12pm. No two days will be the same – this is definitely a career for those who thrive on the unknown.
Career progression? 
You can easily move up the ranks of seniority in this position, becoming a Senior Designer to Lead Designer, to Head of Design, meaning you are in charge of the whole department of designers. The final step within a company would be to become the Creative Director – the person who oversees all creative movements within a company, and acts as a consultant to the team of creatives.
As with most careers, there is the option to become freelance and work as a consultant to businesses or agencies.
What are my salary expectations?
Entry-level designers can expect a salary of between £18-20,000. As the experience grows, this can rise to between £21-32,000. Once the move is made to a Senior Designer, the salary can be expected to be between £32-50,000.
So, is Graphic Design right for me?
If you enjoy working around creatives and responding to ever-changing job briefs, and aren't phased by working hard and fast, then this could be the path for you.
Lucy Farrington-Smith is a contributor for Inspiring Interns. 
Inspiring Interns is a graduate recruitment agency which specialises in sourcing candidates for internships and giving out graduate careers advice. To hire graduates or browse graduate jobs, visit their website.