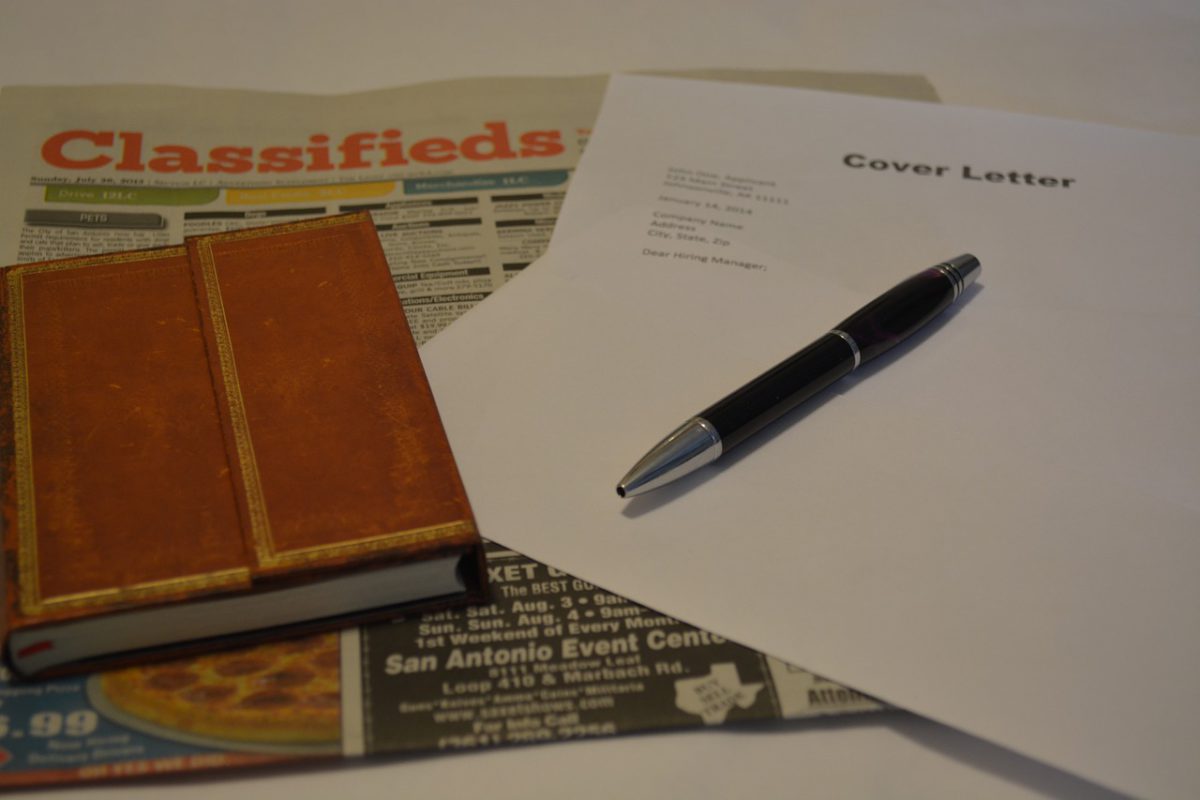 How To Construct A Killer Student C.V.
It's a running joke among school leavers and students that employers want work experience – but won't give them the chance to gain it in the first place.
So how can you create a C.V that's enticing, condensed and sets you a part from the rest of potential employees?
Don't ramble
A C.V should typically be about two pages so try to write concisely. It's almost a blessing for those with less experience as you get straight to the case. Potential employees will grow bored of repetitive and deliberately elongated C. V's and cast it aside.
Also, instead of putting down individual references, add the are 'available on request'. The same applies for portfolios of work, unless specified that you send it as well.
Be yourself
When constructing a C.V, it is very easy to start feeling insecure about yourself, skillset or experience and end up lying. Always remain true to your character and try to give them a taste of what you're really like.
You may not always be punctual but, you may be an excellent group leader. Some people may be artistic but, lack communication skills. Focus on your characteristics and just don't mention other qualities.
Proofread
Always, always, always proofread. It is vital.
Normally it's suggested to proofread a day after writing something up so it's more fresh or to even have someone else check it for you.
There are services online, and even in educational establishments, that can check your C.V for you to make sure everything is up to scratch and there are no silly mistakes.
The right materials
It has been said that even having different kinds of paper can affect how much time or the possibility of an employer reading your C.V.
Apparently, the thicker the paper – the higher the possibility that your C.V will be read.
Taking extra time to think about little details may just push you into the more desirable side of candidates. Flimsy paper, shoe marks and food stains don't scream 'hire me!'
Identify yourself
A lot of retail, modelling or jobs in the media may want you to include a picture on your C.V. Yes, it is a materialistic world.
If you choose to add a picture, or are asked to, use a professional-looking picture that is plain and clear. Don't pick one in a bunny costume, cropped from a wedding picture or a bathroom selfie.
Depict yourself as a friendly, warm and charming human being – even if you're not on a Saturday night!
Gain life experience
Work experience may be hard to gain but life experience is a little easier. Try to do outlandish or funkier activities to make you stand out.
Employers love people who have travelled, have uncommon hobbies and most importantly, have built character. They don't want to hire Safe Scott or Boring Betty all the time.
Having personality will get you further. (And give you lots to talk about in an interview!)
Stay away from clichés
Everybody does it but, attempt to not veer into the typical C.V clichés like 'It is a dream of mine to …' or 'I'm so passionate about…'.
Don't just write what you are like – show them.
Tailor it to the job
The best way to do this is in the covering letter as this will be the first thing employers read. Make it short but include all relative information.
For example: if it is a job in retail, mention any retail experience you had, what you gained from it and what you have experience with. Or if you don't have experience then state you are an avid shopper, interested in a career in customer service and demonstrate an eagerness to learn.
Structure yourself
There is a typical structure for C. V's. It is usually:
Name and contact details: Including address, email, phone numbers etc. Remember: if you don't live at home during term time, use your term-time address.
Personal statement: A big chunk of text all about you. Tell them how punctual, reliable and honest you are but, do try not to sound vain.
Educational history: Where did you go to school, college, university? Don't worry about primary schools. Put the institute you attended most recently first and always add the dates. Also add courses you took, even modules can be helpful for degrees, and the grades you received. Try not to lie.
Employment history: Start with your most recent job with company, your employment title and the dates you were there or if you still are.
Optional extras: Some people like to add a section about personal skills and hobbies. This is entirely up to you or you could add it to your personal statement. It is more productive to include things that relate to the job or your field.
Tell them what you want from them
If you show within your language that you are confident, the employer will read that and get a sense of you. Don't be afraid to state what you want from the job and what you would like to gain from it.
Adding statements like "I am currently seeking a new and challenging position within a forward thinking organisation; one which will make good use of my existing skills and experience, whilst enabling my further professional development" shows them how you can help each other in the employer-employee relationship.
The hierarchy of these points is debatable but, as long as all of them are included – there's no need to worry.
Happy job shopping!
Nikita studied English with Creative Writing at Brunel University London. Her loves include literature, travelling and writing. She is a spiritual soul and a bit of a wanderer. Stalk her on Twitter and Instagram.
Inspiring Interns is a graduate recruitment agency which specialises in sourcing candidates for internships and giving out graduate careers advice. To hire graduates or browse graduate jobs, visit their website.