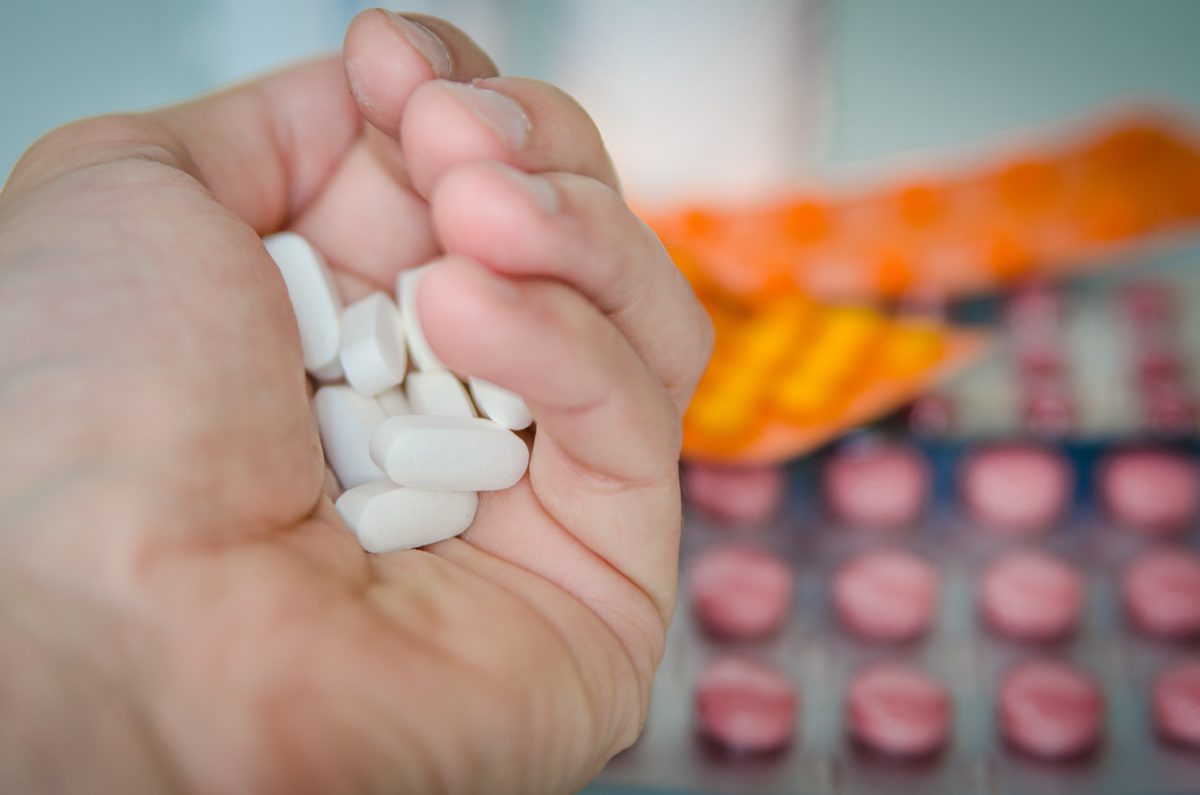 What is Pharmaceuticals?
When we first met Adam he was working as a clinical vet in the UK, next time he was fulfilling the Instagram dream as a locum vet travelling round Australia, and now he has found his (possible) calling working in pharmaceuticals.
So it turns out pharmaceuticals isn't all drug development and white coats, they hire vets too! So let's chat to Adam for the final time and see how his career move is going for him.
Why did you switch to pharmaceuticals? 
"I wanted to get into a job where there was the possibility of meaningful long term progression, both in terms of career development and salary.
Working as a technical services veterinarian means I get to use my five years of vet school training plus almost five years of clinical practice whilst achieving this aim."
What was the application procedure like?
"I got invited to apply by a recruiter through LinkedIn. Initially I had a phone interview with a member of HR before arranging a face-to-face interview. I had to prepare and deliver two presentations. I then got interrogated by the team I would be working with (they were friendly really).
I then waited a few days for the job to be confirmed and started as soon as I got back from holiday!"
Did you have experience before hand?
"I had almost five years' experience in clinical practice but I didn't have any experience working in sales which many vets do before starting a job like mine. However the fact I was exposed to such a variety of conditions within the veterinary world (e.g. socioeconomic factors, regional variations in diseases, different communication styles etc) counted in my favour."
How has being a vet helped in pharmaceuticals?
"To do my current job, I have to be a registered vet. I'm giving veterinary advice to other vets and to pet owners over the phone, and helping the marketing team develop and deliver training materials for the sales team and clients. To be able to do this legally across the whole of Australia and New Zealand (and maintaining this in the UK), I now have 6 separate registrations.
Having an understanding of the day-to-day life of a vet means I can engage with vets effectively and empathise when I deliver talks or attend conferences or have phone conversations with them."
What did you expect on your first day?
"I expected quite a bit of onboarding, which I got. I met a whole bunch of new people, had a computer delivered, a phone set up and lots of training on various process within the business."
Did you ever consider pharmaceuticals when you were younger?
"From the age of eight I only ever really considered being a vet. All the way to the end of vet school I never really thought I would do anything outside of clinical work, and it wasn't until about two and a half years out of vet school that I started to look outside that box."
Describe a typical workday?
"Now that I work in industry I generally work Nine-to-Five Monday-to-Friday unless I am travelling interstate. I recently moved to a beach suburb, called Manly, so now I wake up and take the ferry across Sydney Harbour before catching a train up to work. (Ed: THE DREAM!)
I work in an office and I spend most of my day at my desk answering queries from vets around Australia and New Zealand, developing or fact-checking new materials with the sales and marketing teams, speaking to specialists around the country and much more. Occasionally I have meetings to attend or trips to go on away from the office.
After work I might go the gym before repeating my commute in reverse. At home in the evenings, I try to go out for a run along the beachfront or around the headland before sunset, go out for drinks with friends or just stay in and watch TV."
What are the common misconceptions people have about your job?
"When I tell people I work for a pharmaceutical company, many automatically assume that I am a sales rep. My job is essentially as an advisor to the sales team and to other vets – I don't directly sell anything myself."
Where do you want to be in five years?
"Honestly, I have no idea. I might still be very happy doing my current job, or I may have moved on to something new – whether that is with the same company in a managerial role, or in marketing, or an international relocation, or whether an opportunity comes up with another company….. who knows!
I'm just looking forward to going with the flow and taking any opportunities that present themselves."
Is there the opportunity for further training and qualifications?
"I do more continued education now than I did as a clinical vet. I attend most of the national veterinary conferences to support the exhibition stand, but I also attend any relevant or interesting lectures. I attend courses to improve my knowledge around the aspects of medicine that relate to the portfolio of medicines I work with. I also have the opportunity to learn how to deliver effective training in terms of small groups or presentations.
Some industry vets go on to do further qualifications like a PhD or producing research, but this isn't on my radar at the moment."
What are your colleagues like?
"I work closely with a number of other vets in the office, who are all very easy to get along with and great to ask for advice from in their field of expertise.
I work alongside the marketing team who develop new materials for vets in clinic and for the sales team to promote our products. There is also a management team and various supporting functions who are all always happy to help when needed."
Work life balance?
"With a more structured schedule I find it much easier to plan social events, exercise, weekends away etc, than when I was a locum. Living by the sea is awesome when you get home and can enjoy that chilled out awesome lifestyle for the evening or the weekend."
How would you describe your job in three words?
"Varied and fun"
What advice would you give to someone wanting to work in pharmaceuticals?
"Speak to people already in the industry to work out what kind of role would suit you.
Polish up your LinkedIn profile and CV, and be ready to react quickly to any jobs that come up.
Accept LinkedIn requests from any recruiters who specialise in the area you work in now or want to move into.
Keep an eye on the job adverts that come through and sign up to other websites which advertise these roles.
If you're a vet, network at any conferences you attend, or when the sales team members come to visit your clinic."
So we finish our journey with a very happy Adam and a very jealous writer. Beyond the running by the sea and evening beach walks, Adam has transferred his knowledge and skills to an industry he wasn't aware of before graduation. So why not take up some of his advice and see where your next adventure lies today?
You never know, one year from now, you might catching a quick ferry by the Sydney Opera House too.
*This interview has been edited.
Eleanor Booth is a Cambridge Graduate who likes taking on the big issues and players. Check out her personal blog here and her LinkedIn here.
Inspiring Interns is a graduate recruitment agency which specialises in sourcing candidates for internships and giving out graduate careers advice. To hire graduates or browse graduate jobs, visit their website.