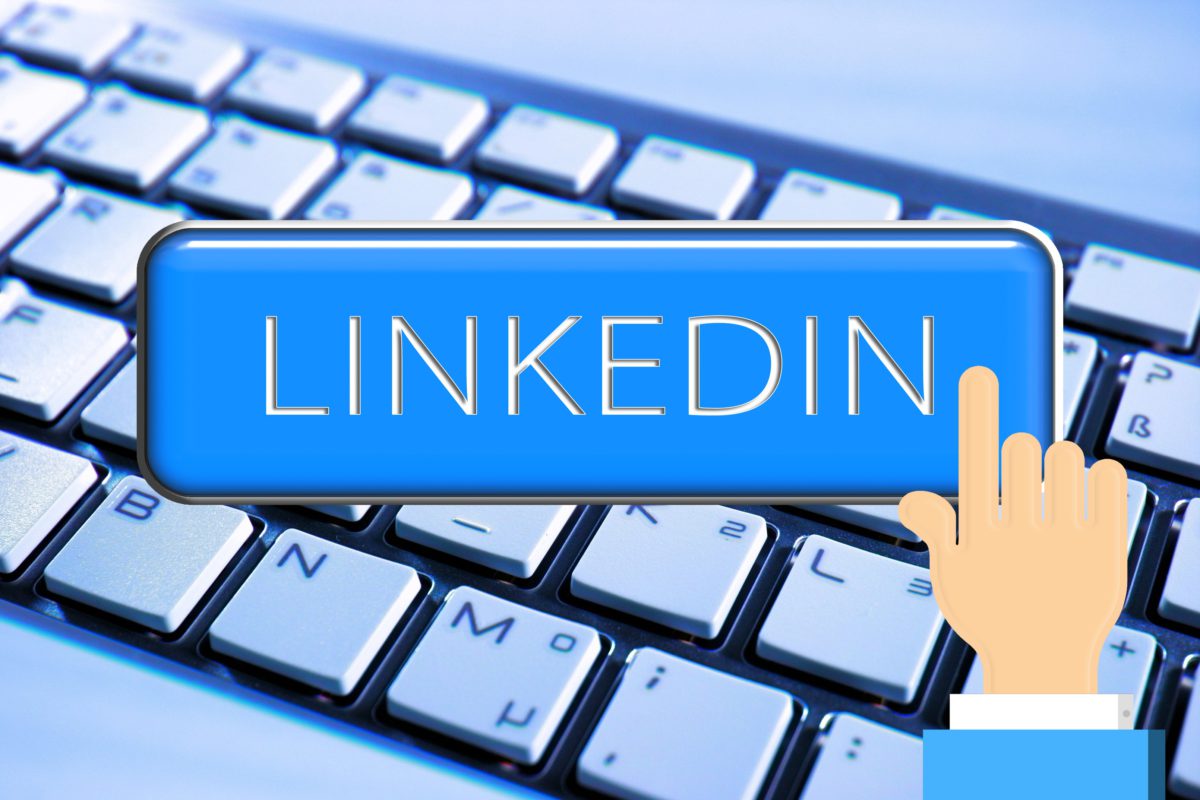 What is LinkedIn?
When you say that you're looking for a job, one site gets thrown at you again and again: LinkedIn. It is the be-all-and-end-all of the job game for the internet generation (and even beyond).
But don't worry if you are late to the game; LinkedIn is actually really simple.
1) Sign-up
First things first, you have to sign up. The majority of job-seeking graduates use the free service and that will suffice for most of your job searching needs. If you do want access to the premium content, then you can pay to sign up to a
If you do want access to the premium content, then you can pay to sign up to a premium service. That said, if you are trying to hold on to your coppers, don't stress as the free service gives you pretty much everything you need.
The sign-up process is pretty simple and pain-free. It is your choice whether you link it to your Facebook – it saves you time but then all your Facebook tales are more accessible to a savvy recruiter.
It is pretty easy. Enter your name and email, then enter your location. Next up you say whether you are a student, and if not your job role – you can change this later. Then click that you are looking for a job and finally choose whether you want to import your contacts. Then -ta-dah!- you are verifying your account and you have a LinkedIn profile. Congratulations!
2) Grab attention
LinkedIn gives you the opportunity to reel the job opportunities in. For the student journalists among you, this is 'easy'. Your persuasive writing skills means you can reel in readers all day long, but for the humans among us this is probably the most daunting part of your profile.
First up is the headline. You want it short, snappy and enticing. Once you have a job that's a pretty easy place to start. "Analyst at McKinsey and Co" have a nice ring to it. The problem comes when you're an unemployed graduate, living at home and spending your days with Jeremy Kyle. Try "University of Sheffield Graduate" or "Driven and Creative Photography Graduate". You want to grab attention and sell yourself in a few words.
Now the summary. This is essentially a round-up of your achievements, personality traits and skills. You want to keep it short and intriguing. At the end put what you are looking for.
For example: "Interested in short-term internships in the finance industry for Summer 2017 and graduate jobs from September 2018. Please contact me with any opportunities."
3) Build your profile
There are two trends when it comes to LinkedIn, and either approach can work well. The first is to put the minimum on your page – just the title of your jobs and your school. The second is to put in every detail.
Personally, the second option makes more sense – you are giving a more rounded picture to the recruiter – but that choice is up to you.
Add in your work experience (include internships) and put a short description of what you did in your role. Remember to include lots of numerical evidence or examples.
Good: "I ran a fundraising campaign which raised £10,000 more than target. This allowed us to set up a new gym for the children."
Bad: "I ran a fundraising campaign which did well."
Then you can add in your education. There is the opportunity to talk about your societies and any positions of responsibility which you had. There is a space where you can talk in more detail about your educational experience. Use this to talk about the modules you took and your dissertation, as well as any impressive achievements.
Volunteering is up next and here is an opportunity to really show off some transferable skills. You can put in anything which you have done without being paid. From helping out at your little brother's football matches to running that 'End Poverty' event, the opportunities are endless.
4) Big up your skills
Now this is always quite a tricky area. You are just starting out and might not feel like the most skilled member of the workforce – but you will have picked things up.
These skills can be technical – for example MS Excel, Adobe Photoshop, research, report writing – or personality-based, such as team-work, adaptability, flexible, leadership.
So how do you know what skills to put up? Firstly look at the job you are going for and see what skills they are interested in. Then think back to your hobbies and course, and identify which skills these have taught you. For example, playing for a hockey team teaches you teamwork, and if you helped organise a tournament this has taught event planning, budgeting and leadership. Finally, try to improve your technical skills by taking more opportunities and extra courses.
The last bit of the skills section is endorsements. Your connections endorse you, then you endorse them. Simples.
5) Time to fill it up
LinkedIn has provided lots of opportunities to really make your profile stand out but not all these will be relevant, so don't let that get you down. They call this area your accomplishments.
Let's look at what you can put up:
Certification: This is like your CFA exams if you go into finance. Honestly you probably won't have these yet as a graduate but if you do they belong here.
Course: Here is where you can put about any leadership courses or coding courses that you have undertaken. Even if it might not seem relevant it can show you are a well-rounded individual.
Honour and Award: This is a good place to put any awards you have received at school or university, for example "Highest 3rd Year Result 2016".
Language: Pretty self-explanatory. Make sure you can actually use the language though and aren't too out of practice.
Patent: Most people will not have these but if you do here is where to put them.
Project: In time this would be an area for you to talk about projects at work, but for now use it as an opportunity to showcase any academic projects you have done or any projects you have undertaken in your spare time.
Publication: If any of your work has been showcased in an academic journal or you have helped with some research, here is the place to put it.
Test Score: If you have done SATs, GMATs, or LSATs, this is a good area to show off a good score.
Organisation: Once you are involved in your career you will probably join an organisation. This area will attract members of the same organisation and could improve your job opportunities. Examples you could use now are the Royal Geographical Society or a club you joined post-school.
6) Make your profile shiny
This is the opportunity to really grab people's attention when they end up on your page. A really good way of doing this to add documents, photos, sites, videos and presentations to your past and present jobs.
For example, if you designed the website for an event then publicise that and show off your work. If you gave a presentation at your internship and have photographic evidence then put up that photo and let people see you at work. This a way of having a human and practical touch to your profile. So if you have some work you are proud of – showcase it.
7) Finally, network
LinkedIn is designed as an online networking tool. In the same way that you try to talk to as many people as possible at a recruitment event, you should try to connect with as many people as possible on LinkedIn.
A good place to start is to join the alumni networks for your school and university. Therefore you have already increased your audience and can make the best of any old friendships or links.
Next up, join interest groups. If you want to work in sports architecture, join the groups concerned with stadiums or architecture in general. Once in these groups start discussions and contribute to the network. If you get your name known then people might remember you. You never know, the person on the other side of that discussion could be the one asking you questions at an interview.
Finally, make sure you add connections. Add your university friends, your course mates, anyone you met on internship, the guy you hooked up with last week etc etc. Now at every recruitment event or conference, add to this. This is what LinkedIn is all about.
Now that wasn't that hard was it? Time to see the job offers rolling in. 
Eleanor Booth is a Cambridge Graduate who likes taking on the big issues and players. Check out her personal blog here and her LinkedIn here.
Inspiring Interns is a graduate recruitment agency which specialises in sourcing candidates for internships and giving out graduate careers advice. To hire graduates or browse graduate jobs, visit their website.