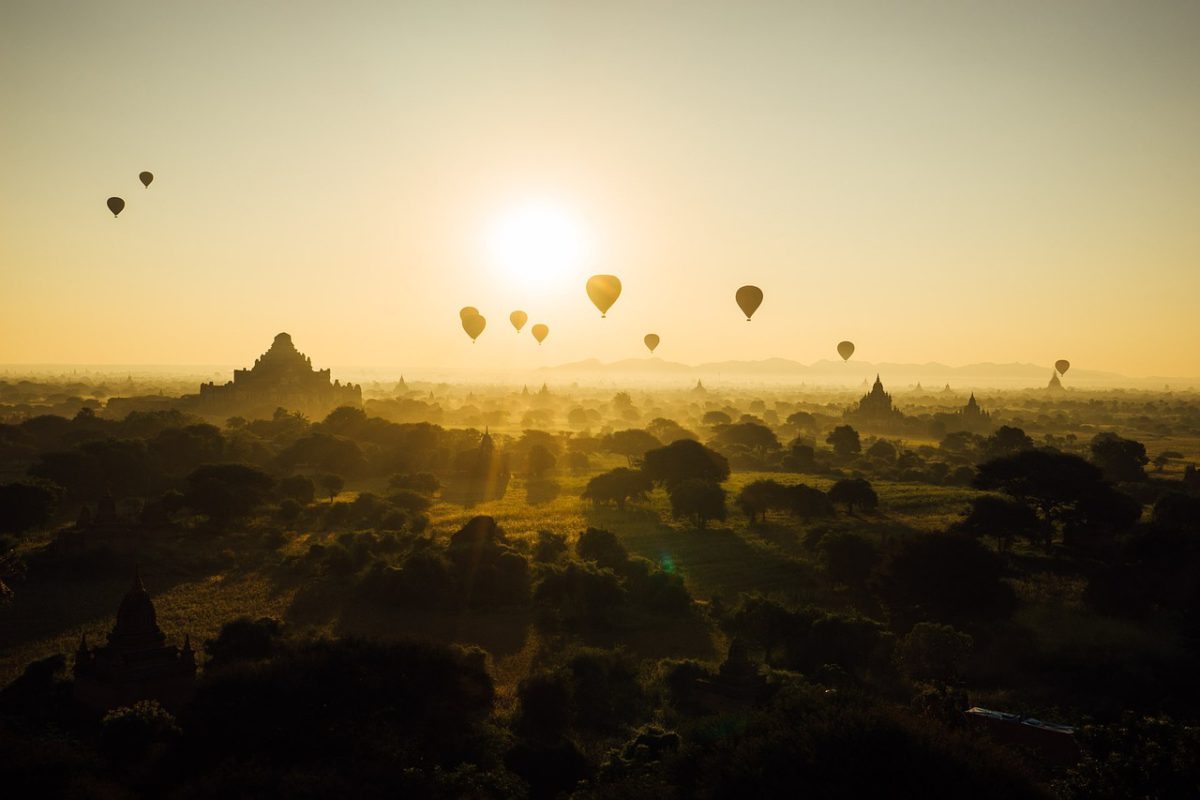 The Top 5 Jobs For Wanderlusters
Wanderlust: an irresistible desire to travel. This desire is often fuelled by the exotic Instagram updates from the 11% of 18 year olds who took a pre-university gap year to travel the world. But now that you're nearing both the end of university and the start of an inescapable life-long career, surely it's too late to fulfill your wanderlust? Wrong. It's never too late to see the world, especially if you consider these job options to maintain both an income and a cosmopolitan Instagram account.
Self-employed jobs
A self-employed role such as a personal trainer would allow you to book clients whenever it suits you. If you find a great deal on a couple of weeks in Morocco, simply block out your availability for those weeks. You can do this as often as your budget allows, with no maximum holiday restrictions to contend with.
Similarly, becoming a sales rep for a company like Avon would allow you to work whenever you're available as the job pays by commission rather than a salary. With a job this flexible, there's nothing to stop you taking several months off to discover the wonders of North Africa.
ICT – work from anywhere (including Bali)
A career in ICT is top of a list by Forbes detailing high salary jobs which also offer the flexibility to travel. The invention of the laptop means you could do this job from anywhere in the world. You could be sending emails from an historical European city one week and creating ICT solutions on a remote island in the Caribbean the next. Plus, the large pay cheque would more than fund your travel expenses!
Au Pair
An au pair is basically a live-in nanny who helps with cleaning and childcare in return for a small wage, accommodation and food. Free food sounds ideal but how would this help your quest to see the world? Become an au pair in any country you like and spend all your free time exploring your surroundings; you'd never have to spend a night in a dirty hostel again!
Flight attendant
Why pay roughly £70,000 to become a pilot when you could become a flight attendant with only 3 weeks of training and no drain on your travel funds? Flight attendants get the freedom to choose which flights they work on meaning the choice of which destinations to visit would be entirely yours! Free flights and a salary on top seems too good to be true – the only drawback is the limited time you'd get to spend in each location before being whisked away on the next flight.
Tour guide
The ultimate job for those with itchy feet is to get paid to travel the world. By definition, tours visit multiple locations which means you would too. With tours happening all over the world, and the ability to transfer between them, there's no limit to the places you could explore! Immersing yourself in the culture and history of the destinations you visit is essential for the job, ensuring you'd have an interesting caption to accompany your Instagram post, rather than just a sun emoji.
So here you have 5 very different jobs to accommodate any prior employment experience and length of desired traveling time. All you have to do now is pick which career path is best for you! If you want to thoroughly explore one country for an extended period of time, become an au pair. However, if you can't bear to be in the same place for too long, choose to become a tour guide or a flight attendant as these will satisfy even the most ardent of wanderlusters.
Josie Clarkson writes for Inspiring Interns, a graduate recruitment agency which specialises in sourcing candidates for internships and giving out graduate careers advice. To hire graduates or browse graduate jobs, visit their website.