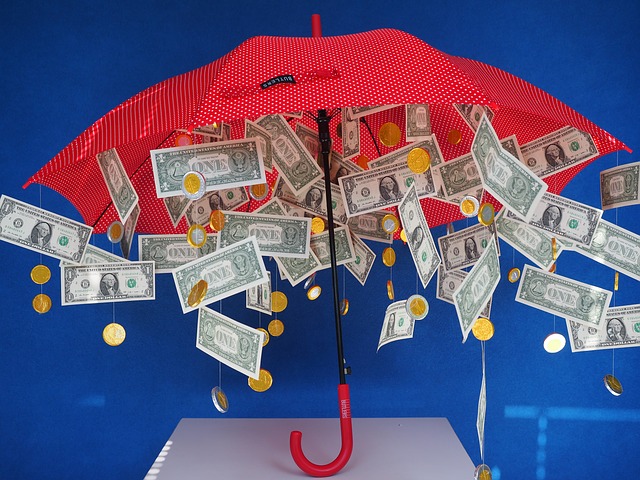 Make It Rain: How To Secure Work Experience While You Study
Studying is expensive. Tuition fees for an undergrad in the UK are set to rise to £9,250 a year for 2017 entry – with special "fast-track" two-year degrees able to charge well over £14,000 a year, the BBC reports.
It's not what applicants want to hear. Here are a few ways you can start to build back that money and earn whilst you learn – and, most importantly, help to set yourself up for a solid career once you have graduated.
Choose a degree course with integrated work placements
Universities are aware that in order for their graduates to secure work after their degree they will need to have had industry placements and work experience in their chosen field.In a recent article from The University of Exeter, they report that students within the University's College of Life and Environmental Sciences have access to imperative placement opportunities while they learn.
Lucy Muir, a second-year student of BA Geography at Exeter confirms: "I was so happy to be given the opportunity to work with Land Partners, and a bonus was being asked back to do more work for them…I thoroughly enjoyed the work experience, such a great opportunity, and even better that it was part of a University module!"
If your university has established connections within industries, they are there for you to use. A degree alone won't give you access to a graduate job – as The Guardian solemnly reports. So, to save yourself months of fruitless searching once you've graduated, get the experience in whilst you are still studying.
It will make securing a job much easier for you in the long-run.
Apply for internships while you study
If your degree doesn't offer in-course placements during your semesters, it might be a good choice to seek out the placements yourself. But don't worry, this will still give you time for classes and projects – these internships happen over the summer holidays.
StudentLadder.co.uk reiterates the importance of undertaking a summer internship. They estimate that: "37% of this year's graduate vacancies are expected to be filled by applicants who have already worked for the organisation during their degree course. For the majority of employers who offer work experience places, such schemes have become an integral part of recruiting new graduates."
Employers are aware of this trend, as they continue to report that "most major employers across most industries run summer placements." Websites like StudentLadder.co.uk collectively list placement opportunities for you to search – ranging from GCSE to postgraduate level – but individual websites will also host their opportunities on their vacancies section if they are on offer, so it's always best to check an employee's own site when searching.
Volunteer in areas not specifically relevant to your degree
It's about playing the long-game and building up your repertoire of experience for the future. In March 2017, Daily Nation responded to a student's query on this matter. The question was: "This internship is not relevant to my career, do I accept it?" Their answer was yes. "A degree is a tool that can help you better interpret and respond to your world; it does not rivet you to a particular job or career," which is invaluable, insightful advice.
Although a position may not be completely suited to your career aspirations, any experience is good experience. In most situations, you will be subjected to problem-solving, time-keeping, dealing with difficult situations and potentially difficult colleagues. These are all transferable skills that can be taken from workplace to workplace.
Daily Nation continues to suggest that "you might find that the internship you take up may be a door to the opportunity you're looking for" if you "engage your supervisor about your interests. Request broader exposure and greater challenge. You might be pleasantly surprised to reap more than you bargained for."
Regardless of your field, all employees need the same basic people, time and organisational skills – so build them up now so you're set for when you graduate.
Use our website to find your perfect post-university position
Inspiring is the UK's leading graduate recruitment agency and receive over 1,000 applications a day. By following these steps before you graduate, you will ensure that your job search will be smoother and more effective, as you will have all the real world work-place experience that is needed beforehand.
Upload your CV, meet the team, and then let us find the position that suits you.
We're ready when you are.
Inspiring Interns is a graduate recruitment agency which specialises in sourcing candidates for internships and giving out graduate careers advice. To hire graduates or browse graduate jobs, visit their website.