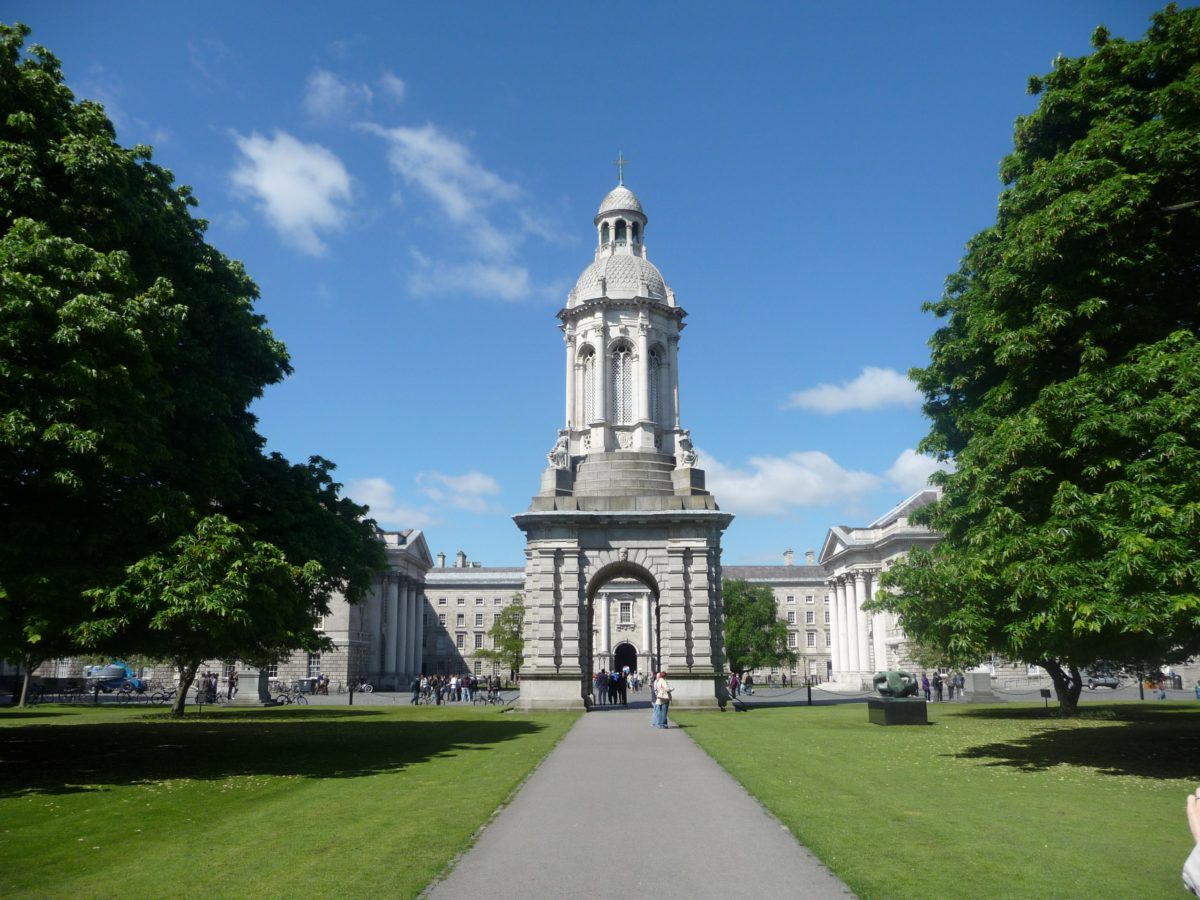 6 Reasons Why You Should Study Abroad in Dublin, Ireland
Studying abroad in Ireland may not be as popular an option as studying in other places around the world like England, USA or Australia.  But Dublin, Ireland's vibrant and culturally rich capital, is the perfect city to study in – with its fantastic food and culture, emerald landscapes and a guaranteed warm welcome.
So here are 6 reasons why Dublin should be at the top of your list when choosing a place to study abroad.
1)  You can easily travel to other parts of the country (and beyond!).
As Ireland is a relatively small country, it is easy and cheap to travel to other places within it – like, Cork, Galway and Belfast – simply by using the bus or train.
Airline companies, such as Ryanair also offer cheap flights to European destinations. You can travel from Dublin to Glasgow for as cheap as € 9.99!
So organising day trips, as well as weekend breaks, can be a fantastic and surprisingly inexpensive way to explore and visit new places.
2)  There are prestigious universities in Dublin.
University College Dublin and Trinity College are two universities with stunning campuses in Dublin that are internationally recognised.
Ireland itself is consistently ranked as one of the best educational systems in Europe. Dublin is also home to more than 100,000 students, which makes it a diverse, student-friendly city to study and live in.
3)  Ireland boasts stunning scenery and landscapes.
Studying abroad in a global city like Dublin is great if you are a city person who will relish the bustling atmosphere of Ireland's capital. However, if you are a nature lover, Ireland is also home to Europe's largest park. The mountains, cliffs, and small picturesque villages in the unspoilt countryside are reason enough to come to Ireland.
Ireland is also a hotspot for water sports, mountain climbing, caving and kayaking – so as well as being able to appreciate the natural beauty, the country also offers you the opportunity to engage in a variety of outdoor adventures.
4)  Dublin, like Ireland in general, is famous for its festivals.
St Patricks Day (dedicated to the national patron saint), Cork Jazz festival, Galway Arts festival – the list is endless. There are countless festivals that take place around the country – in a plethora of creative arts – be it music; dance and literature.
These festivals are an excellent way to immerse yourself in the local culture and traditions of Ireland. With festivals happening almost every weekend, it is almost impossible to get bored!
5)  Dublin is incredibly rich in history and culture.
Dublin was once the world's largest Viking city and its abundant history is evident in the city's Georgian architecture, Gothic cathedrals and historic castles.
In 2010, Dublin was nominated as a UNESCO City of Literature and the city is the birthplace to many famous literary giants like Oscar Wilde and George Bernard Shaw. Its literary heritage as well as its museums, live music in pubs and its own distinctive language (Gaelic) makes Dublin the cultural centre of Ireland.
6)  The Irish are famous for being some of the most hospitable people on the planet!
Ireland was voted by Lonely Planet as the world's friendliest country in 2008 and 2010 and the Irish people are generally thought to be extremely welcoming, kind, and possessing a lively sense of humour.
If you're looking to study abroad in a friendly and safe city, then look no further: Dublin, Ireland is the ideal study abroad destination.
Sonam Nundoochan is a contributor for Inspiring Interns. 
Inspiring Interns is a graduate recruitment agency which specialises in sourcing candidates for internship jobs and giving out graduate careers advice. To hire graduates or browse graduate jobs London, visit our website.