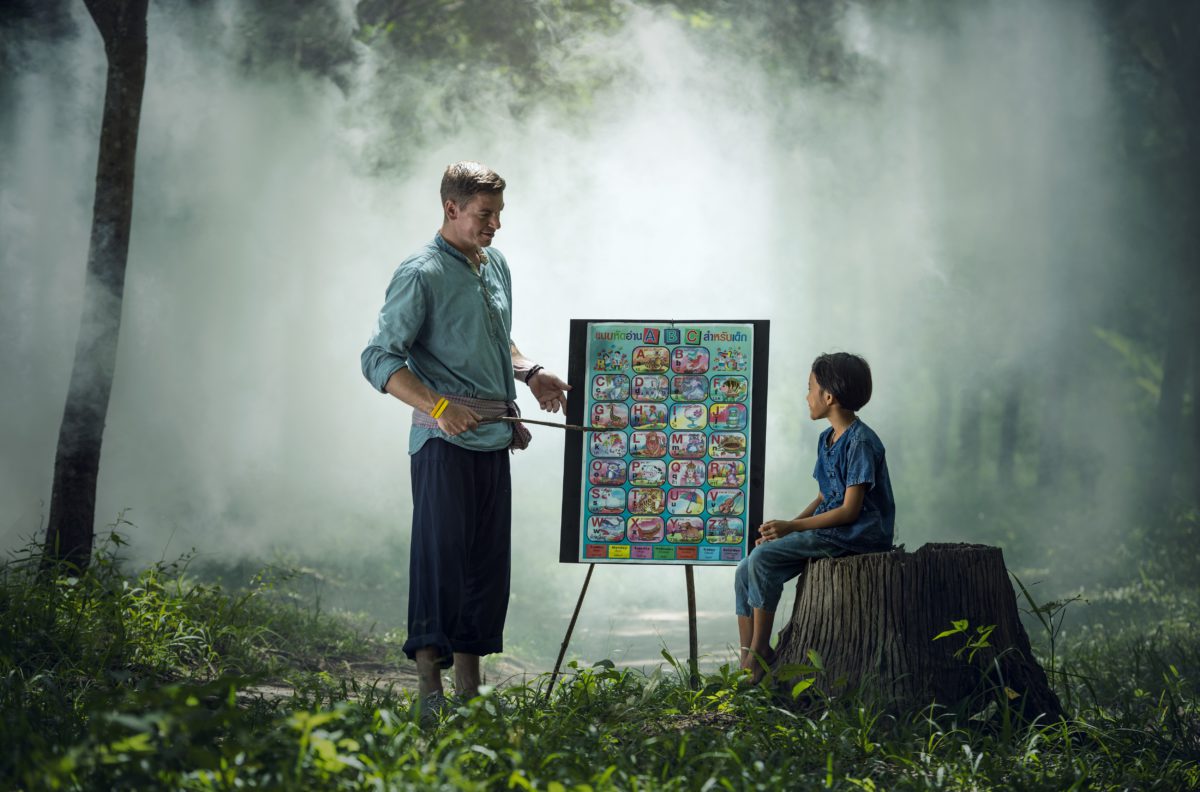 What is TESOL?
Are you someone who's thinking of a career in teaching? Then you should most definitely consider TESOL. Here's why: a) you get to travel and learn about different cultures first-hand, b) you don't have to spend a lot of money and time to become TESOL qualified.
But, before getting more into detail, what exactly is TESOL?
The What?
The term TESOL stands for Teaching English to Speakers of Other Languages and it includes the aspects of both TEFL (teaching English in countries where the language isn't so widely used in day-to-day lives, such as China and Russia) and TESL (focusing on teaching English to people who, in addition to their native language, use English in their daily lives, for example, in India).
Studying Options
What's great about TESOL is that it is quite flexible. There is more than one way of becoming TESOL qualified, and those who don't wish to pursue a Master's degree can still become TESOL teachers. Here's how:
CELTA (Certificate of English Language Teaching to Adults) 
Basing its learning principles on the Cambridge English Teaching Framework, CELTA  provides the students with both theoretical and practical skills, as throughout the duration of the course the teachers-to-be get the hands-on practice teaching in classroom, as well as observing experienced teachers.
Moreover, you can choose to study CELTA either full-time (4-5 weeks), part-time (from a few months to over a course of year), or online (combining self-study with firsthand experience teaching in classrooms).
Look up CELTA studying locations here.
Trinity CertTESOL (Certificate in Teaching English to Speakers of Other Languages)
Much like CELTA, Trinity CertTESOL offers an internationally recognized qualification, enabling the holders of the certificate to teach in English schools all around the globe. However, this particular course puts more emphasis on the trainees' professional development through self-evaluation and reflection and can be slightly more challenging, as it requires greater effort on the part of its students.
The length of the course depends on whether you decide to study it full-time (4 weeks) or part-time (between 3 months and a year).
You can find a list of Trinity CertTESOL course providers and their contact info here.
This is a strictly online-based TESOL course, designed for those who want to fit studying into their already busy lifestyles, since the course has no start dates or time limit, to say nothing about the study location. This course offers a CELTA/Trinity equivalent qualification, but with more flexibility, for the students can decide if they want to gain their teaching experience through onsite or online practice.
Funding Options
Although the above-mentioned courses aren't as expensive as a Master's program, to some tuition fees might still be an issue. Fortunately, there's a solution to the problem!
British Council Training Grant
The successful applicants can receive a grant covering 50% of the course tuition. Furthermore, after the course is over, the students will get one day of additional training at the British Council, adding up to their preparation of becoming international English teachers. Find more info about the grant on this page.
Professional and Career Development Loans
A loan, provided by the Co-operative bank, ranges from £300–£10,000 and covers up to 80% of the course tuition fees. The government will pay the interest of the loan whilst the students will still be studying and one month after they've finished. When the mentioned period is over, the students will have to pay back the loan as usual.
The great thing about this loan is that, if the person has been unemployed for at least 3 months, he/she may be entitled to apply for a loan covering 100% of the course's fees.
Read more on PCDL here.
So, all of you who have the calling to become English teachers, but at the same time feel passionate about travelling and immersing yourself in an entirely different cultural setting, consider taking up a course in TESOL. You can begin your wonderful journey of international teaching in just few months.
Find out more about the TESOL career opportunities here.
Gabriele is an English Language and Literature graduate from Lithuania passionate about music, guitars, acting, literature, clothes, TV shows, Italian food and writing (not necessarily in that order). You can connect with her on LinkedIn. 
Inspiring Interns is a graduate recruitment agency which specialises in sourcing candidates for internship jobs and giving out graduate careers advice. To hire graduates or browse graduate jobs London, visit our website.