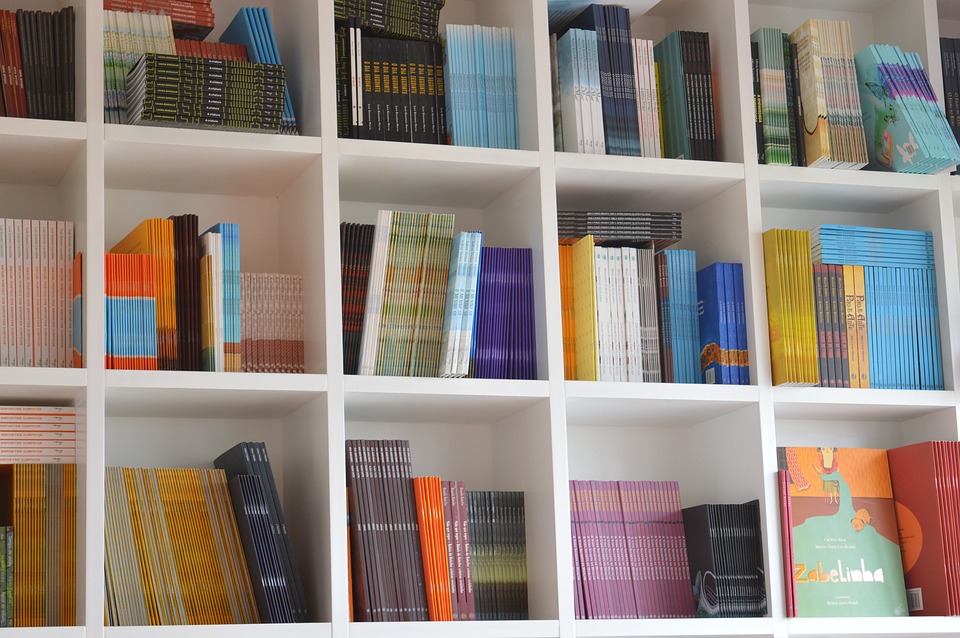 Want to Get into Book Publishing?
Have you always dreamed of working in publishing? Whether that be editorial, sales, design or any other area, publishing is a varied and popular industry. Graduates all over the world look to break into the field of publishing. Many soon realise, however, why it's a notoriously difficult field to break into. By no means, however, is it impossible.
Prospects explain that roles in the book publishing industry vary from editorial, design, production, marketing, to sales. Of course, "with the popularity of eBooks," roles are increasingly existing within the digital market too. The book publishing world is a vastly diverse entity too. The categories and genres that exist within publishing range from trade publishing to children and young adult books to electronic publishing to boutique publishers.
When deciding upon a role in the publishing world, not only do you need to decide on the role you're after but the kind of company and books you want to be involved with publishing too.
Although breaking into book publishing can seem like an ordeal, there's plenty to do to stand out from the crowd while you wait for a job to roll around. This is what you can do to hopefully one day secure a book publishing job.
Do a Masters in publishing
Book publishing jobs don't often require a particular degree; completing an English degree is no sure way of landing a book publishing jobs. "If your degree is in a completely unrelated area," Prospects explain, "an MA in publishing can also provide you with industry specific skills." Edinburgh Napier University, Plymouth University and the University of Derby are just a few UK universities that offer this Masters.
Work at a library or bookshop
Being surrounded by books for a living will ensure you're learning as much about the industry as you can prior to delving into the publishing world. Bookselling is an important part of the book industry and will teach you invaluable skills and knowledge regarding books and the publishing process. Although any job as a graduate is a blessing, if you're wanting to head into book publishing, working at a library or a bookshop is time well spent.
Get an internship or three on your CV
So often graduates face the challenge of "not being experienced enough" while no one is willing to actually give you the experience. A way around this is by doing a couple of internships; and, in publishing, they are easy to find. The Guardian insist that "the fact you have willingly volunteered to get references and work experience will prove your commitment to the industry." What's going to boost your CV more than proof you've had some kind of experience in the industry?
Consider a different role
Everyone is always emphasising the importance of "getting your foot in the door." If you're striving towards a particular role within the publishing world (whether that be editorial or marketing or design), consider alternative roles that pop up on job websites. If you can get yourself working at a book publishers, even if it's not in your dream role, you stand a better chance of one day landing that dream role. The Society of Young Publishers explain a role in sales or marketing "could be highly beneficial for your job in editorial." So don't knock other publishing roles; apply for them instead!
How to look for that dream role
Since book publishing is a famously difficult industry to break, there's plenty of advice out there to do just that. Here are some pointers when it comes to applying for or seeking out publishing jobs.
The Guardian suggest applying for jobs at smaller publishers. As they have fewer applicants than bigger publishers, you stand more of a chance of landing the job.
Email publishers, enquiring as to whether they have any current or upcoming suitable roles. Even just getting your name and CV seen could be a start.
Look on local or desirable publishers' websites; jobs are likely to be listed there!
According to Prospects, "the number of applicants for publishing jobs far outweighs the number of positions available." For this reason, it's important to stand out from the crowd and put in the hard work.
Inspiring Interns is a recruitment agency specialising in all the internships and graduate jobs London has to offer.