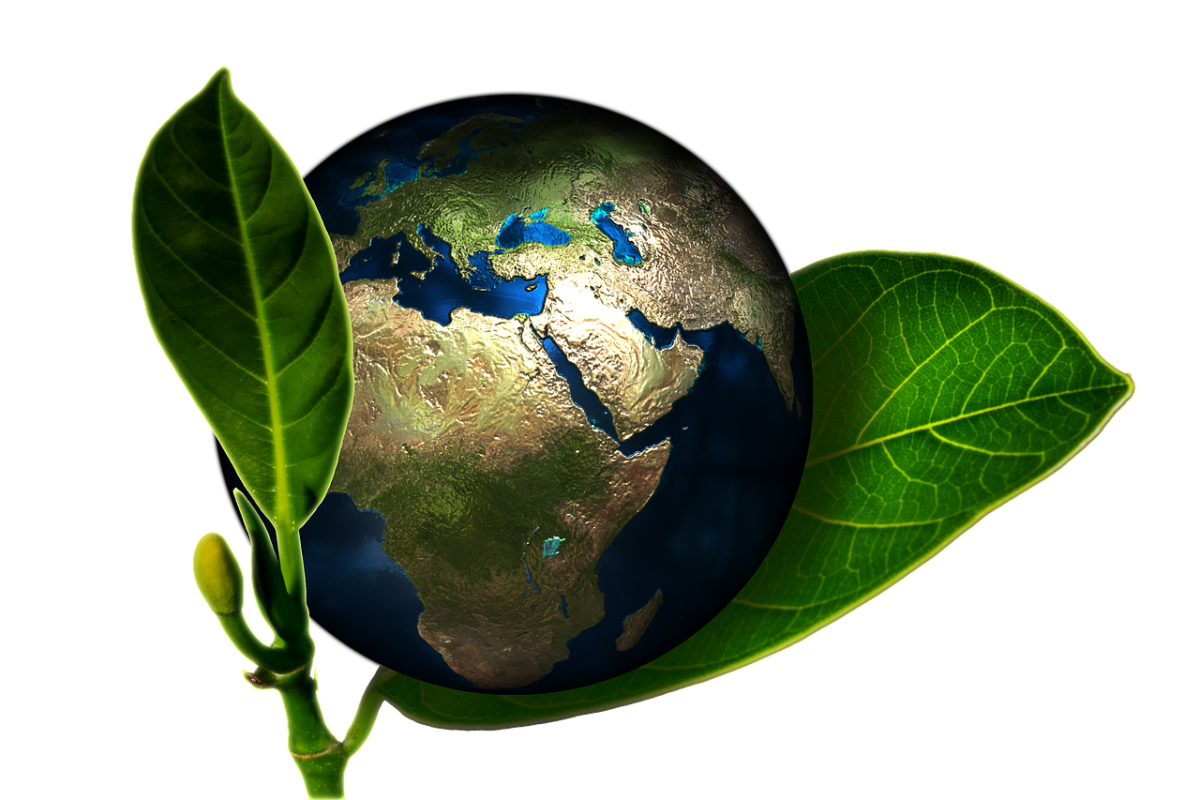 What Is Corporate Social Responsibility?
Corporate Social Responsibility (CSR) are the actions taken by a businesses to assess the impact they have upon society and the environment. It's a common practice which operates on a range of levels: from the everyday activities of a company to the charities it supports.
According to The 19th Annual Global CEO Survey, 64% of CEOs say that 'corporate social responsibility is core to their business rather than being a stand-alone programme.' CSR is beneficial to a business, its community and to you, the employee. Read on to find out how CSR operates and how you can get involved.
Different Types of CSR
Social and Ethical: Ethical awareness has been the foundation of some businesses. Take People Tree for instance, they create sustainable and Fair Trade fashion. Other companies, however, look to reshape their existing practices to become more ethically and environmentally sustainable.
One company which successfully combines both ethical corporate practice and societal consciousness is ice cream giant Ben and Jerry's. They support Fair Trade and source five Certified Fair Trade Ingredients. The cherry on the cake (or should that be ice cream?) is that they are also open about the 'issues we care about.' Causes include Climate Justice, LGBT Equality and Peace Building and they even cite examples as to how they are contributing as a company. For instance, over the years Ben and Jerry's have tried to combat climate change by investing in efficiencies throughout their manufacturing facilities and supply chain. And you thought they just made irresistible ice cream…!
Philanthropic: Corporate sponsorship is probably the most well known form of CSR. It's where businesses contribute (via through practical support or monetary contributions) to specific charities. For example Marks and Spencers and Nationwide are corporate supporters of Macmillan Cancer Support's World's Biggest Coffee Morning.
Companies also support charities by creating tailored campaigns. Most recently, British Gas launched a campaign to support Shelter, the housing and homelessness charity. For every Tweet which included #TweetforShelter #British Gas, British Gas donated £1.
Environmental: Companies contribute to the environment by modulating the way they operate. Take Amazon – they strive to make their packaging sustainable and therefore reduce waste.
The administrative executions of a company also contribute to the environment; one method which is increasingly popular with banks is to encourage clients to switch to paperless communication via online banking. This is beneficial to a business as it reduce costs and resources whilst being environmentally sustainable.
Environmental responsibility also operates within smaller, everyday activities. Look around your office. See the deskside recycling bins? The different coloured bins in the communal kitchen? That's your employer taking stock of its carbon footprint.
How to get involved
It'd be easy to dismiss CSR as an elaborate publicity stunt designed to win over the hearts of  stakeholders and clients but employees can reap the benefits too.
Take Google for example.They recognise the importance of work/life balance and offer recreational, entrepreneurial and practical opportunities to support the professional and personal development of their employees.
Okay so we can't all be tech wizards for Google HQ but it's well worth checking out opportunities available within your workplace. Is there a company football team? Is the conference room used for a weekly yoga class? Getting involved in extracurricular activities will have a positive effect on your mindset and work ethic; it could help you value your workplace as a space for fun and fitness, growth and opportunity rather than just timesheets and emails.
If you don't find anything that tickles your fancy then get creative! Run fun activities with philanthropic incentives – think Bake-Off competitions between departments, where the proceeds go to charity. (But be sure to get the greenlight from your boss so they aren't in for a nasty surprise when they find the desks covered in cake crumbs!)
CSR is not just another category to add to your job role, it has greater benefits to wider society and it can also make a positive difference to your working life. Take an interest in how your employer practices CSR and see if you can get involved through adding enjoyability to Corporate Social Responsibility.
Inspiring Interns is a graduate recruitment agency which specialises in sourcing candidates for internships and giving out graduate careers advice. To hire graduates or browse graduate jobs London, visit their website.