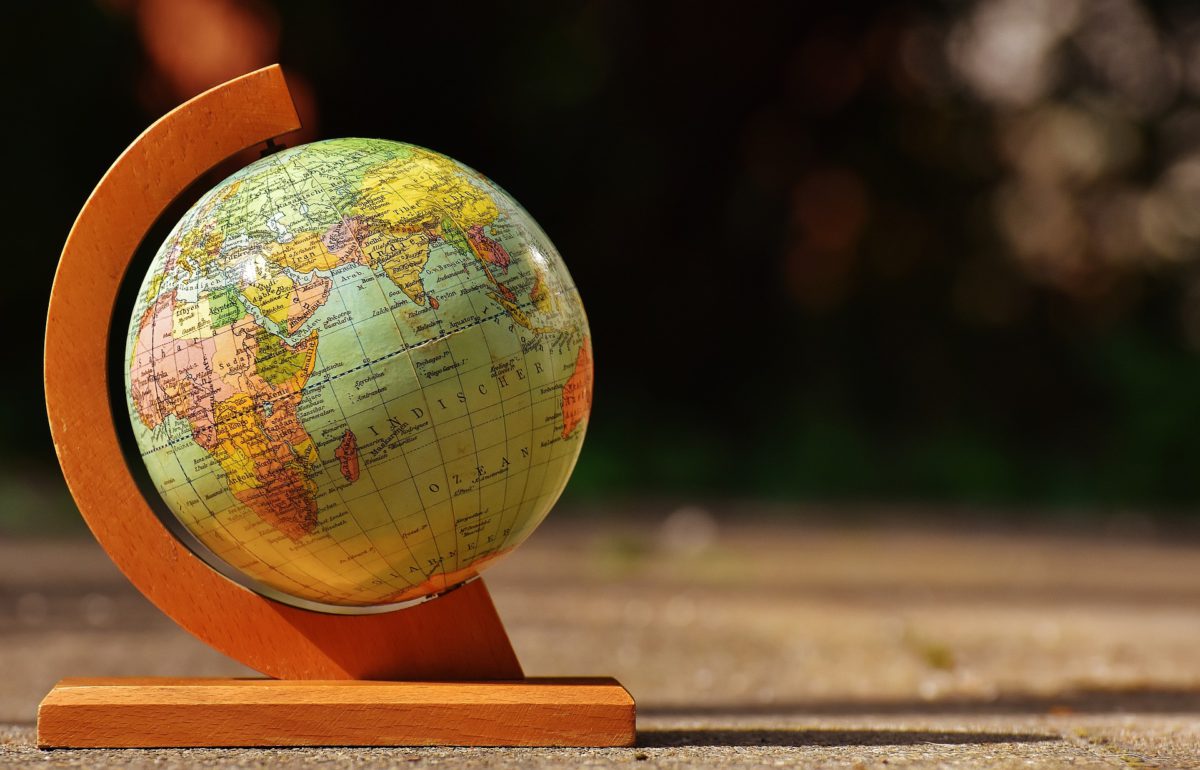 New Year, New Start: A Graduates' Guide to Moving Abroad
2016 was unpredictable, to say the least! The combination of Brexit, Trump and the end of The Great British Bake Off on BBC has been a collective slap in the face for Generation Y.
If the resulting uncertain world has left you feeling a bit dejected, maybe a change of scenery is what you need. Does travel and meeting new people sound better than hanging about in limbo to see what a 'UK out of the EU' looks like? If so, look no further.
There are loads of visas young people can apply for, enabling you to live and work abroad whilst waiting it all out. According to that source we all know and love – Wikipedia – Australia, Canada, Hong Kong, Japan, New Zealand and Taiwan all have programmes young Brits (18-30 year olds) can apply for. Here is a brief outline of the T's and C's of each one:
The Australian version of this visa allows you to stay and work in Australia for up to 12 months and study for up to 4 months. On this visa you can only work for the same employer for a maximum of 6 months, so it seems to be more aimed at travellers who want the freedom that temporary roles provide. The upside is that you can apply for a second one, if you've met the conditions of the first. Bring on the barbies, mate!
I did my second year of uni in Toronto so I'm pretty biased, but I think Canada is the best country in the world. The geography is stunning (holla to all my geography students and grads) and Canadians are stereotypically nice and overly apologetic, so as a Brit, you should fit right in. On the two-year visa, you're able to live, work and travel anywhere in Canada so you don't have to choose between city life and the mountains – do both! Crucially, there are no constraints on the length of time you can be employed by the same employer and you can study courses up to a maximum of 6 months. The only downside is you can only be granted this visa once *cries*.
On the Hong Kong visa you can stay for up to 12 months and British citizens are able to work for the duration of that. You can study any number of training or study courses, as long as the cumulative duration is no more than 12 months. The website states that your primary intention of this visa should be to holiday in Hong Kong, and why wouldn't you want to? It has one of the world's most reliable subway systems with 99.9% of trains on time (beat that, London Underground!) and it's not unusual for dim sum restaurants to be open for breakfast… say no more, tbh!
Japan's working holiday scheme is valid for 12 months from date of entry into the country and you're free to work over those 12 months, but are "strictly prohibited from working at places affecting public morals such as bars, cabarets, nightclubs and etc". The unusual downside to their working holiday visa is that they're for single entry, so if you leave Japan at any time during the 12 months and want to return, you have to obtain a special re-entry permit. But, there are plenty of cool things to do that will easily make those 12 months fly by – the temples, the cherry blossom and the hot springs, to name a few.
New Zealand allows you to choose between either a 12 month or 23-month visa. If you apply for 12 months and wish to extend it when you're there, there's an option to do so, which is a great back-up. On this visa you can work in New Zealand for up to 12 months and study or train for up to 6 months in total. The bad thing is you can't accept a permanent job so, much like Australia, this one's probably best for people more interested in moving around than actually setting roots down. Everyone who's been to NZ tends to rave about it, and Hobbiton is there. Sign us up!
The Taiwanese visa is a bit different. The initial duration of stay is 180 days, but this can be extended while the visa is still valid, which doesn't make a whole lot of sense but we'll roll with it. Application for this extension is made in-country and in-person 15 days before the initial duration expires. If that's granted, the total visa length will be no more than 12 months. You're granted multiple entry visas, which allow you to enter and exit Taiwan during your stay. For people from the UK there are no restrictions on work, but you can't undertake any formal courses other than Chinese language courses of no more than 3 months duration, so better get brushing up on your Mandarin.
On a slightly more serious note, though – if events from the past year have had you losing faith in humanity, hopefully this post has inspired you, or at least planted a seed of change. Despite the negativity we see in the media on a daily basis, there's still an incredible amount of love, kindness and compassion left in the world. We're so lucky that these opportunities are there, so why not take the chance?
Ellie Abraham is a guest contributor for Inspiring Interns. Based near Brighton, she has a Geography degree from MMU and is now turning her hand to writing. Check out her blog here.
Inspiring Interns is a graduate recruitment agency which specialises in sourcing candidates for internships and giving out graduate careers advice. To hire graduates or browse graduate jobs London, visit our website.