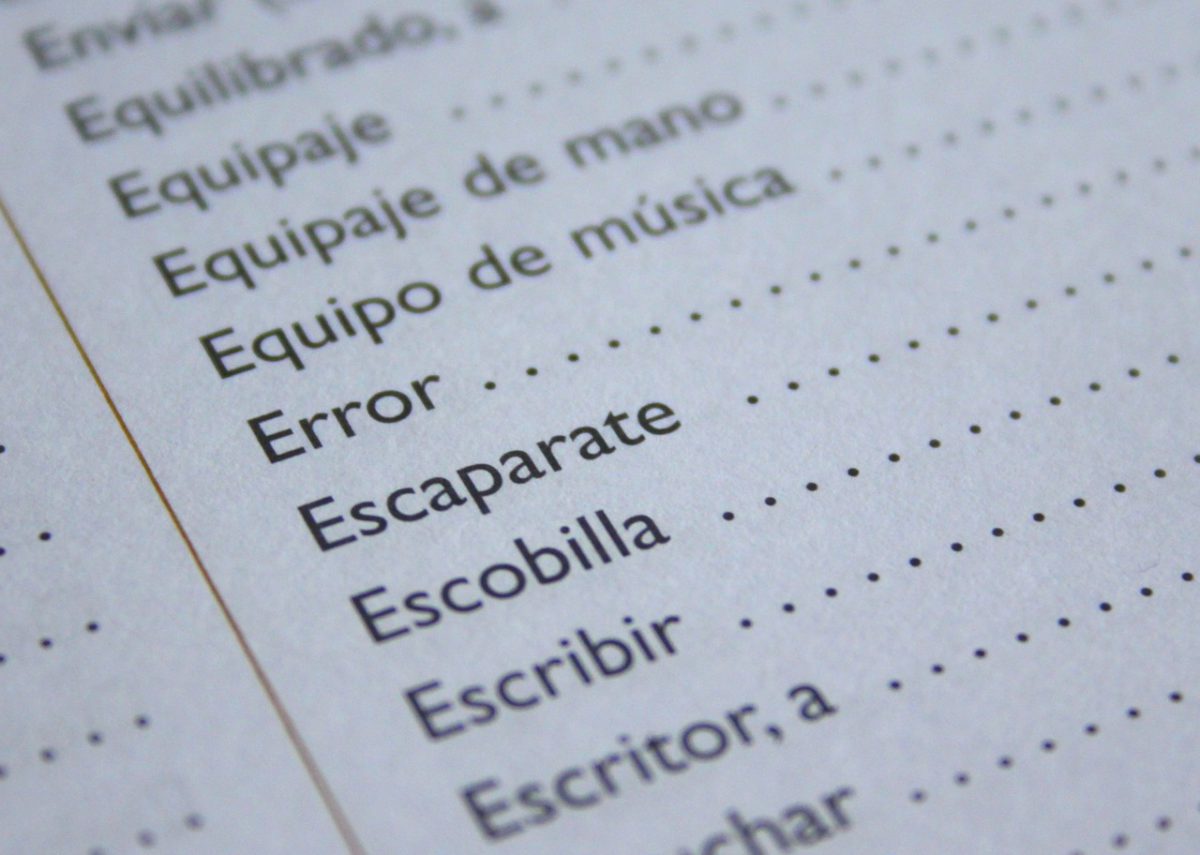 Are Your Language Skills Good Enough for the Job?
It's no secret that learning a foreign language comes with excellent benefits. Research shows that speaking multiple languages may protect you from Alzheimer's and improve your decision-making skills. In addition, language students develop abilities and characteristics that can make them stand out in the job market, such as communication, adaptability and resilience.
Still, simply speaking a foreign language may not be enough if you want to use it in a professional context. Here are three key things to think about before including language skills in your job applications.
1. Specialist vocabulary
Before you list a foreign language on your CV, ask yourself how well you would be able to use it when discussing your chosen field.
For example, covering climate change in your language classes hasn't necessarily prepared you to explain the environmental impact of an engine in a business meeting. As a consequence, it's essential that you pick up some industry-specific vocabulary if you want to make language skills an important part of your career.
Mastering a whole new set of words may seem like an impossible task. However, research shows that learning new information is much easier if you're already familiar with a topic. This means that if you're pretty knowledgeable about your field, you might find the process easier than expected. Unsure where to start? Pick a book about your subject that you've already read in one language and try looking at the two texts together.
You can also learn some new words and phrases by following the news in another language. Your industry may not always be mentioned, but reading the business section of a major newspaper will improve your vocabulary and confidence when you discuss complex topics. If you're unsure which publication to focus on, The News Paper Index provides a list of the most important online news sources by country.
Bear in mind that some of the resources most relevant to you may require a subscription. Naturally, paying for access can be a real pain, especially if you're a student or still looking for your graduate job. However, if you can afford it, treat the cost as an investment and think of it as additional motivation to keep reading.
2. Interview preparation
How much of the interview will take place in a foreign language will obviously depend on the interviewer and the job itself. Nevertheless, it won't hurt to make sure you can cope if you are required to speak German, Chinese or Arabic during the conversation.
As for all interviews, prepare by thinking about the kinds of questions you might be asked. Unfortunately, there is no single database with interview questions in different languages at the time of writing. However, the Internet will make it very easy to find sample interview questions in languages that interest you.
You can also practice your responses for job-specific questions in your other language(s). Avoid memorizing your answers. It will probably make you sound fake and you'll risk freezing on the spot if you're asked a question you haven't prepared for. Instead, try recording yourself while you practice. When you're done, listen to the recording to note down and correct your mistakes. If you can, show your work to a native speaker and ask if there's anything they would've said differently.
Remember it's always a good idea to brush up on your grammar, especially if there are any features you don't normally use when speaking to friends or relatives. Going over conditionals (used to make hypotheses and assumptions) will come in particularly handy if you're faced with competency questions or scenarios.
When it comes to languages that have a formal "you", such as German or Italian, revise it thoroughly and use it in the interview. Demonstrating your awareness of different norms will show that you know a thing or two about diversity and intercultural communication.
3. Proficiency level
Last but not least, once you've decided which languages to include in your application, reflect on how proficient you are and make that information available to prospective employers. If you speak multiple languages, start with the one you feel most comfortable with and specify your abilities for each one.
You can use the Common European Framework of Reference for Languages (CEFR) as your starting point to rate your language skills. Developed by the Council of Europe, the framework makes it easier for employers and educational institutions to evaluate an applicant's linguistic abilities.
You can also use the CEFR if you haven't got any formal language qualifications but have learned a language growing up or travelling. Reading the descriptions for each level or using the self-assessment tool will help you rate your abilities. The framework provides several levels of proficiency to choose from, with A1 being the lowest and C2 being the highest. However, there's also nothing wrong with describing your abilities with words such as 'Beginner,' 'Intermediate' and 'Advanced.' The choice is entirely up to you, but make sure you're consistent, to keep your CV tidy and organized.
Marta is a Warwick graduate with a Masters for Research in Italian Studies. Fluent in three languages, she is passionate about people, research and intercultural communication. Find her on LinkedIn and her personal blog.
Inspiring Interns is a graduate recruitment agency which specialises in sourcing candidates for internships and giving out graduate careers advice. To hire graduates or browse graduate jobs, visit their website.