It's no longer just a question of what you can do for the company; it's about what the company can do for you, the candidate. This is not an invitation to waltz into an interview and expect to get it, but understanding how to nail an interview is important – and will be for the rest of your working life. Increasingly, as competition heightens, you need to jazz up your technique. One way to do this is to come prepared with a handful of questions that you want answered. No need to get carried away, but if an interviewer offers to answer any questions you might have – take it! You can come away 100% clear on what has been discussed with no confusion and impress your employer with your research all in one go. The purpose of this article is to provide you with some food for thought, or some questions that you might think about asking.
Goals – what are they?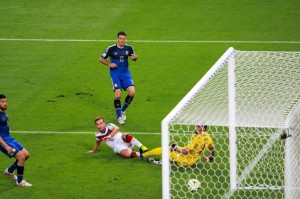 Show an interest in the company's business objectives, short-term and long-term goals. If the company is a start-uo, it is likely that they are relatively small and the development of the business is something you may be involved in. If they are a more established company, they may have plans to go international and this could be something of interest to you.
What is the company culture like?
You want to fit in, make friends and embrace the environment you are working in! A question about the company culture will give you an insight into the kind of people who already work there and the kind of activities they do together – like after work drinks or going out for lunch. Maybe it's a bit more of a quiet atmosphere, but it would be interesting to find out.
Are there opportunities for progression?
A question based around the route commonly taken by employees who have previously been in your position (if you get the job!) can shed some light on when you might expect a promotion, for example. It may also give you some career inspiration: maybe the route has been unconventional or the CEO started out as an intern at a similar organisation. Find out!


Will there be some kind of feedback structure in place during my first three months?
This kind of question shows your willingness to learn and improve and suggests to the employer that you are keen to make the most out of the opportunity on offer.
What will happen at the end of the internship?
The interview stage is early doors, but you may still want to ask a question like this to better your understanding of the way the company likes to work. If you're approaching the end of your internship period and the future has yet to be discussed, ask your mentor or supervisor if you can arrange a meeting. Whether a full-time role is on the cards or not, a decent employer will give you some degree of notice so that you can make future plans.
Asking questions doesn't have to be awkward, rather think of it as an opportunity to really show your interest and demonstrate initiative. Knock 'em dead!

Katie is an Inspiring Intern and a recent addition to our marketing team. A dancer/health & fitness enthusiast, she tweets: @KatesApps, and blogs here.
Recently, Inspiring's Annie attended a course at Debrett's– London's luxury lifestyle brand – and she was inspired to write a blog featuring some of their top tips.
"Debrett's is the trusted source on British social skills, etiquette and style, reflected in a range of coaching, training and classes."
We've thrown in a few experiences and insights of our own and put together this guide on what to wear to those all important interviews and how to style it out once you've landed the job. To coincide with this nugget of information, we've created a Pinterest board to give you a visual interpretation of what we're talking about. Corporate or casual, we'll help you find something office appropriate then it's down to you to rock it.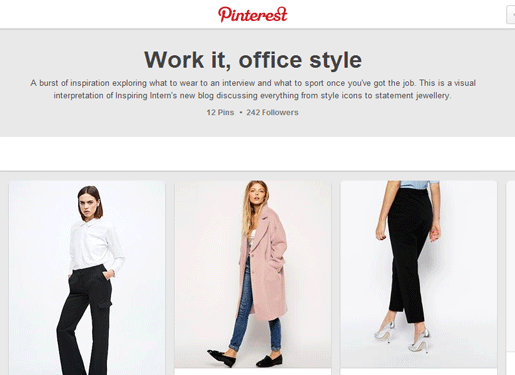 What to wear to interview
Options
Prepare a couple of options then ask your housemate or your mum for their opinion. If 'absolutely not' is the answer, you should consider getting changed. If their reaction is positive, your confidence should be boosted and you're ready to go.
Move and shake
If you're opting to spruce up your wardrobe, when buying an outfit make sure you have a good look in a full-length mirror and walk around in it. You need to be able to move in it. Always try sitting down to make sure skirts and trousers don't ride up awkwardly. Ladies, avoid skirts that come too far above the knee or anything with a thigh high split. Less is more! (Less skin, not fewer clothes). If you have to ask 'is this too short?' then it probably is. Fella's make sure your shirt fits comfortably. You can't go wrong with a classic white shirt!
Dress appropriately for the role and environment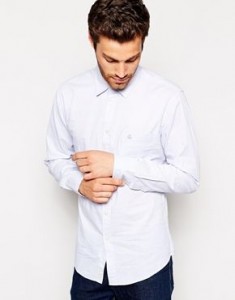 As a general rule it is always better to be too smart than too casual in an interview situation, but if the company seems a bit more relaxed you can get away with being a bit more individual e.g. wearing a smart shirt without a tie or wearing a statement necklace. For example, a start-up business or a digital environment will often have a more casual dress code. What you wear could be make-or-break in some industries: If you going for a job in fashion, as well as researching trend forecasts, try wearing something that shows you are aware of your industry. It could be an interview talking point!
Keep it clean
No matter how informal the company is you should look clean and professional. Girls, simple things like taking off your chipped nail varnish and brushing your hair can work wonders. Guys, consider shaving to smarten up your look. Take a pack of mints or chewing gum (but chuck it away before you go in!) and some deodorant or body spray if it's a hot day. These 'just in case' things are always better to have on you, even if you don't end up using them.
Be prepared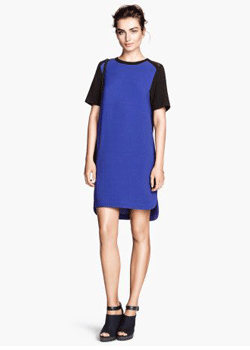 Girls, if you're wearing tights maybe bring along a spare pair just in case they ladder. Always bring along an umbrella and don't wear shoes that you cannot walk in. High heels can look great but not if you can't walk in them. Plan your outfit the night before so you have plenty of time to make sure everything is washed and ironed, this applies to guys too.
Party time
You might be travelling up to London for a Friday afternoon interview and heading out in the evening, but don't try and kill two birds with one stone and wear that little black dress or your favourite night out polo shirt to the interview. Stick to your interview outfit and suck it up!
"The most important thing is to make sure you feel comfortable and confident in your outfit. If you feel great it will make you look great. I've interviewed hundreds of graduates since working at Inspiring and some of the most memorable candidates have been those who have taken the time to look presentable and professional. You only have seven seconds to make a first impression so give yourself the best chance of impressing by making sure you look smart." Annie, Inspiring Interns
OK, now you've got the position…
Secret stash
Keep something smart in the office at all times: a pair of heels under the desk, a blazer or suit jacket on the back of your chair, an ironed shirt hanging up somewhere. Whatever the industry, you never know when a meeting could crop up.
Style icon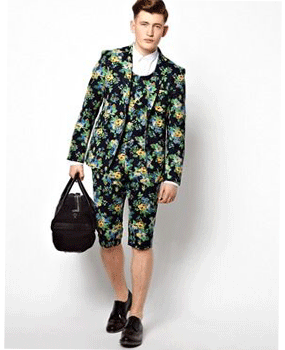 Whether you're style is Kate Middleton or Kate Moss, it can be useful to choose a celeb whose style you admire and check out what they're wearing to meetings or formal events and how they're wearing it. Guys, you might be smart like Wills (as in Prince) or edgy like A$AP (Rocky), but you can do the same. Don't be afraid to take inspiration from famous people or people you know, or look to magazines or TV and films.
Accessorise
Accessories can be a great way to showcase your individual style and personality. However, there a few things to consider before you start going wild. Piercings can look great and in some professional environments they are acceptable, but in a corporate environment it is advisable to remove any facial piercings. Your bag needs to be a suitable size to hold papers and an old school pen and paper, phone or tablet that you can make notes on. Organisation is crucial and can help you feel well-prepared and more relaxed. Now, go and kick some ass!

Katie is an Inspiring Intern and a recent addition to our marketing team. A dancer/health & fitness enthusiast, she tweets here: @KatesApps, blogs at: http://bit.ly/WN9rpu or you can connect with Katie on Google+.
You've got an interview, fantastic! Now you need to make sure you make the most of this opportunity. Don't panic! With our top 10 interview tips you should nail it!
1. PREPARE, PREPARE, PREPARE
Doing research is key to succeeding in your interview. Before you can sell to the interviewer how your personality and skills fit with the company and the role you should understand: what the company does; what the position you are interviewing for entails; and who your interviewer is.
Read the website and beyond! Make sure you understand their business, their competitors, the projects they are involved in and latest developments in the industry. Also do your research on your interviewer by viewing their LinkedIn profile. Look at what they do now and how they got there. You may want to look for common ground with which you could engage them at interview (did you go to the same university? Perhaps you support the same football team?). All this will be useful information for you to show your fit and ask better questions when given the opportunity.
2. Be a STAR and dazzle potential employers with your answers!
Your interview answers should be clear and concise and show enthusiasm. Nobody likes talking to someone who seems disinterested or babbles a lot! The optimum interview answer should be 30 seconds to 2 minutes. Structure your answers and use examples. You can use the STAR technique to help you keep on track and show the achievement you gained in the example you are using:
S – situation: briefly outline the scenario you were in (who, where, when)
T – task: briefly highlight the objective and what you hoped to achieve
A – action: describe what you did and the skills you used (focus on your input)
R – result: highlight your achievement and how you developed as a result
The job description will contain key competencies that you are likely to be questioned on. You can plan some of your answers to include these examples. This technique will demonstrate to your interviewer that you have the skills you say you have. Don't forget to back your answers by delivering them with a lot of confidence as this will show that you believe in what you are saying.
3. Listen, think and only then shoot!
Don't rush into an answer to fill a silence. You can give yourself time to think about the question being asked, just ask for a moment if you need one. Most employers would rather wait a few moments and hear a relevant answer than listen to waffle. Also clarify the question if you are unsure of what the interviewer is asking you.
4. Where's the toilet?
Ok, maybe not. But DO ask your interviewer a question. You should know everything and anything there is to know about your potential employer so technically you should also know the answer to the question you ask, but it shows you are interested. Everybody loves talking about themselves and their achievements so asking slightly more questions focused onto your interviewer's achievements and career will put you in their good books. You can ask questions such as "what made you choose this career path?" and "what do you enjoy most about your position?" And, if you're lucky enough to meet the CEO, asking them how and why they set up the company will really put them in a good mood!
5. Actions do speak louder than words!
No slouching! Remember the long days spent lounging on the sofa at university are long gone. You are enthusiastic, right? Right? Sitting up straight, smiling and keeping eye contact shows how enthusiastic and interested you are in the position. Give a confident handshake – you may as well not turn up if you are going to give a limp 'wet fish' handshake. Equally, don't let your lasting impression be a sore hand from it being crushed!
6. Dress to impress
You might not be a book but your "cover" does show how keen you are to join a company. The first impression you make is the most important one, so do dress in a professional way that is relevant to the industry you are interviewing for.
Generally, men should wear a suit, a long sleeve shirt and a tie. Don't forget a belt and dark socks! Leave your jewellery at home and style your hair in a professional manner. Also, make sure you don't scare potential employers off with too much aftershave! Of course if you are interviewing at a company with a more relaxed environment (many start-ups do not have a strict dress code) it may be more appropriate to go smart-casual (think chinos and an open-neck shirt).
Ladies should also be dressed in a suit or a smart dress. Don't wear anything too revealing, low cut or tight. Also be careful of too much make up, going for a natural look is best. Keep skirts to around knee length and jewellery should be kept simple.
7. Watch your language
If you are a fan of colourful language and slang in your everyday life, do try to avoid it in an interview, even if your interviewer is using it (they might be testing your professionalism!). Steer clear of professional jargon or 'management speak' too – it may look like you're trying to avoid answering the question and your interviewer may not even understand what you are talking about!
8. Expect the unexpected!
Mentally prepare yourself for unexpected questions, presentations or exercises. Questions such as "can you tell me a joke?", "what books have you read recently?" or "how many cars can you fit round the M25?" are meant to test your creativity and how well you can cope under pressure. There is no one correct answer to these. Take your time and use logic and reason to give insightful answers.
You should also be aware that the interview might include exercises like short presentations, group work or other challenges that might not relate directly to the position. Again, these should demonstrate your ability to think quickly on your feet.
9. Have you been to the loo?
Do a last check before leaving the house. At the bare minimum this should include:
● Knowing where you are going, planning your journey and leaving enough time! TFL journey planner will allow you to estimate your journey time (always leave more time!). It is best to go into the office 10 minutes before you scheduled time – earlier may just interrupt what your interviewer was doing and put them in a bad mood!
● Checking the weather, the last thing you want is to turn up to your interview in a soggy suit and with wet hair!
● Ensuring you have everything they asked you to take (this may include your passport, visa documents and confirmation email).
● Taking the essentials: an umbrella, hairbrush (more relevant for girls!), notepad, pen and a mint!
10. After your interview
Make sure you thank the interviewer for their time. It is okay for you to ask when you are likely to hear back with a decision. Also, if your interviewer sets you a task make sure you complete it and send it back ASAP. This will show that you are very interested in the role and are keen to get going. You can also email your interviewer after to say that you enjoyed meeting them and underline how excited you are about the position.
Hopefully that gives you some interview essentials that will stand you in good stead for the big day – so all there is left to say is good luck!
This blog was provided by Inspiring's mighty HR team. You can catch some of them on Twitter (@Inspiring_Helen, @graduatebubble) for more golden nuggets of graduate advice and news!

Tackling industries head-on in a bid to breakdown and identify the
star characteristics that will help you graduates on the prosperous path to career success; this week the graduate weapons takes on human resources. With greater importance being laid on the implementation of correct and effective HR protocol in businesses worldwide, it's an element increasingly recognised as integral part of any organisation; a department that is firmly seated around the boardroom table, contributing to the development of a company's strategy. It doesn't stop there; HR touches every industry bringing endless career opportunities for graduates to seize. Now let's take a look at how best to do it…
The essentials
The overall focus of the human resource industry revolves around creating, implementing and managing efficient processes to create and maintain a happy workforce. Therefore a desire to work with people should exist as the foundation for a career in this sector. Strong problem solving, communication and team work skills are attributes which will lend you to a role in HR. In terms of qualifications, the degree requirements are broad. HR management or business-related credentials are natural precursors to a position in this industry but this doesn't mean that your science or arts related degrees do not translate. Assess your degree modules; identify the skills you've gained that can be applied and compliment them with the suitable characteristics that you possess. You're able to communicate complex concepts in easy to understand terms. You're a multitasker, confident in juggling the different elements of a role. You're a hands-on character able to identify and resolve issues seamlessly. You have strong persuasive abilities and a hunger to learn.
The should-haves
Aside from your degree, any previous work experience you may have no matter how small will be of benefit to you. Experience in customer service and relations or administration roles should be highlighted – these will do a lot to support your application. It is worth noting that employers have become increasingly interested in CIPD (Chartered Institute of Personnel and Development) courses and other HR qualifications, so exploring your options in this area is advisable. Many juniors in the industry have started with a Certificate in Personnel Practise (CPP) which demonstrates their interest in the field and then go on to a CIPD qualification, allowing for further progression. These aren't pre-requisites but they do help, particularly when looking at the increasingly competitive nature of the HR industry.
Targeting your application
There's a wealth of options when it comes to human resources. Each business is different, with their HR function operating in line with their company's values and ethos. Roles in HR can range from more broad positions affecting a number activities through to more specific areas, with the format HR takes in a company depending on its size and structure. Larger organisations are by nature more structured, with their HR functions divided into specialist areas such as learning and development, resourcing, recruitment and selection, employee relations and engagement, rewards and remuneration. In a smaller company, meanwhile, you will have more of a generalist role. The key here is to have an understanding of the impact of HR in the company you are applying for.
Get an idea of the possible career opportunities by heading to our vacancies page to check out our latest HR internships and jobs. You may notice that we have fewer vacancies advertised in comparison to other sectors. This only demonstrates the high levels of competition in this industry, with most companies taking direct applications and SMEs outsourcing their HR departments. It is therefore worth considering all the alternative roads in. Entry-level HR positions are generally very administration-heavy, if you think your skills and qualities lend yourself to a more people focussed vocation, then consider recruitment as a starting point. You can always cross into HR after you've built a strong portfolio of experience.
Types of interview questions
The interview. A step in the process that may well intimidate you. Don't worry! You've got this. Do yourself a favour and ensure you've researched and prepped for various angles of questioning. Your interview is your chance to shine. If you're pursuing a career in HR you will be expected to know how to interview. Practice makes perfect and perfect is what they will be looking for. One key thing they'll be interested in is your understanding of the industry. Consider how you would answer the following: What attracts you to HR? How can HR support a business? Give an example of a time you explained a complex concept in simple terms? You'll no doubt be aware of the growing tendencies for interviewers to throw in random, unrelated questions. These aren't tests as such, so don't panic. It's more a bit of fun and a great way for employers to see how you react to unforeseen circumstances that you will face in the day-to-day handling of people. Your answer isn't the focus; it's your approach and reasoning to your answer that will interest them.
Hannah is a Digital Marketing Intern at Inspiring. She tweets about all things golden here: @hlcroberts and pins all things pretty here: gildthelilly.
Inspiring Interns' internships are designed to lead into full-time roles, but sometimes for various reasons, things just don't work out. If you've found yourself in that bracket, it is important to stay motivated and maximise your opportunities by focussing on the things that you have gained from your internship.
Here are 6 things to take away with you:
1. A great contact
You may not being staying on at the company but you have made one or maybe many great contacts in your time with them. Write down any names or contact details of people you have met as these could be useful contacts in the future. At the end of your placement ensure you say thank you to everyone who has influenced your experience. Buy a card for the office and write a personal message to your supervisor letting them know how much you enjoyed your experience, what you have learned and that you look forward to keeping in touch. This is a great way to let them know that you will not become a stranger once you leave the workplace and will position you firmly in their mind for any future opportunities with their company or maybe with their network of contacts. Ensure you do keep in touch once you have left so you are kept in the loop about opportunities.
2. A letter of recommendation
For any future job opportunities you will need letters of recommendation, and you can never have too many! Ask your manager or whoever supervised you to write recommendation at least two weeks in advance to accommodate their busy schedules and to ensure they have time to think about what they would like to say about you. Ensure the letters include the company letterhead and a personal signature. Once you have the final recommendation, don't forget to say thank you and secure it in a safe location or display it in a portfolio.
3. Some great examples of your work
Keep a diary of everything you have done during your internship. This will make recalling things you have learnt and updating your CV so much easier. Keep a copy of any written, analytical or design work you completed for the company. Combine all of this in a portfolio for you to keep and show of at interviews.
4. Some great experience and new skills for your CV
You now have some great work experience under your belt which you didn't have 3 months ago. You will have gained experience of working in an office environment as well as industry specific skills which will look great on your CV. Update your CV during your internship or as soon as you have left so everything you have learnt is fresh in your mind. Don't overlook anything. What looks like a simple task may be extremely impressive to a potential employer.
5. Something to talk about in future interviews
With your new experience and updated CV you will have some great stuff to talk to interviewers about. Having these 3 months of experience will give you more confidence in an interview as you can draw on the skills you learnt and how quickly you picked things up to explain what you could bring to the role and company. Take a portfolio of the work you completed during your internship and talk about the projects you worked on and what input you had.
6. A step closer
No experience is a bad experience. Use your internship as a taster session. A 3 month internship can help you decide whether an industry is for you or not. After your placement, look back and think about whether this is the right path for you. If you learn that you don't want to be a software engineer but have sparked a passion for creative marketing during your internship then you are one step closer to finding your dream job.
Even if an internship doesn't lead directly into a permanent position, the experience you have gained will set you apart from the crowd and boost your employment chances.
By Aaron Elezra on behalf of the WUJS Israel Programs. Aaron is a freelance writer and has worked extensively as a careers councilor.
The interview has been going well so far. Your qualifications seem to line up well with the requirements for the job. You have established a good rapport with the interviewer and you really think this could be the right fit for you. You're excited about the opportunity to work for the company and the interviewer seems equally excited about having you come on board.
Then, the interviewer drops the bomb. "Do you have any questions for me?" How you respond may make or break your chances for landing the position. The good news is that just like you can (and should) prepare for questions that a job interviewer will ask you, you can also prepare to ask your own questions during an interview.
Company related questions
If you haven't already researched the company before, you should do so before your interview. Use your research of the company's website and news stories about the company to ask about expansion plans, innovations and related information. This will show the interviewer that you have done your homework in preparing for the interview, and also demonstrates your enthusiasm.
Ask about the company culture. Questions like "what type of employee does well here?" and "what makes working for you more favorable than working for your competitors?" allow you to scout out whether you'll be expected to work late nights and weekends, without making you sound like a slacker. Questions such as "what is the management philosophy of the company?" and "do different departments operate collaboratively or autonomously?" allow you to determine whether the climate of a company encourages cooperation or is highly competitive.
Growth and advancement
Even the best job can become a dead end if there is no room for advancement. Ask about the status of the last person who held the job you're for which you're interviewing. If he or she was promoted within the company, that's an excellent sign. However, don't jump to conclusions if he or she left for another company or was let go.
Ask about whether opportunities exist for in-house training to allow employees to remain current or to qualify for promotions. Inquire about whether employees are encouraged to pursue further education and if tuition subsidies or reimbursements are available. Mention that you're asking because you intend to focus any additional education you obtained toward improving your performance within the company, not enhance your credentials just so you can leave for another company.
Selection process
Ask about whether second interviews will be scheduled. If you haven't done so already, ask if candidates will be requested to provide references. It's also perfectly legitimate to ask approximately how long the selection process is expected to take, but you can frame your question in the context of inquiring how long you should wait before following up with the company.
If you're stuck
If the interviewer has already answered all the questions you prepared in advance, or if you didn't prepare a list of questions, ask the interviewer how and why he or she came to work for the company – whether he or she was hired for this position or was promoted into it. Ask her about her favorite aspects of the job or the company – or both. If all else fails, ask for a card so that you can follow up with questions you may have at a later date.
By Michael Palmer.
Being invited to attend an assessment day raises a lot of emotions, excitement, nervousness and a fear of the unknown. This post aims to take the sting out of your big day by offering some effective tips. More likely than not, your assessment day will see your performance monitored in three main tasks; a standard interview, a group exercise and a relevant test.
Here is how to cope with them:
The test:
In regards to the test there is little to be offered in the way of advice. The blurb the company send to you regarding the assessment day should tell you what sort of test you are likely to be taking (i.e. numerical, psychometric, written). Brush up on your skills prior to the big day, for example, if you are taking a psychometric test, swot up by taking mock psychometric tests online.
The group task:
Although the group tasks can take many differing forms, they are mainly testing for the same skills; negotiation, problem solving, time management, and most importantly, team work. The assessors will not be too concerned with whether you succeed in the task but more with how you coped throughout it.
Here are some tips that can help you stand out:
1)      Understand the brief – ensure that you and everyone else is sure about what they have to do to begin with, re-read the brief outline if needs be.
2)      Keep an eye on the clock –when making your plan suggest how long each section should take, throughout the task also ensure that you keep the group aware of the time or nominate a timekeeper, this will impress the assessors.
3)      Make sensible, constructive comments – ensure that you contribute and contribute, assessors can only score what they see and hear.
4)      Talk to the group, not the assessors – a sure fire way to be marked down.
5)      Be nice – show regard for the quieter members of the group, ask for their thoughts on the tasks. Demonstrate tact when disagreeing with a group member i.e. 'that is a good point but perhaps we should think about…' A domineering attitude will not be looked upon favourably, be relaxed, approachable and use humour if the opportunity arises.
The interview:
For the interview itself, the normal rules of preparing for an interview apply:
1)      Do not be caught out – re-read your CV and covering letter so you cannot be put on the spot by a probing question.
2)      Arm yourself with knowledge – research the company, find out who its competitors are, re-read the job description, read industry magazines or blogs to gain relevant topical information. In short, be as well informed as possible
3)      Sell yourself well – as well as re-reading the job criteria, prepare examples for when you have demonstrated the necessary criteria.  A good way of presenting these examples is the STAR technique which is:
Situation – I was working at a busy holiday resort.
Task – I was asked to encourage more customers into the restaurant.
Action – I started advertising the restaurant to holidaymakers on the beach.
Result – Increased productivity and sales for the restaurant.
Informal activities:
Remember that it is not only during these three tasks you are being assessed but right throughout the day. I am assuming that you are already planning to dress to impress but something you may not have considered if how to act during the informal activities. Whether it is at lunch or during a tour of the building, you will still be being judged. Therefore make sure that you give a good impression of yourself. Be friendly and approachable whilst remaining professional. Use the informal breaks to mingle with any management present (not the point of being creepy mind). Make the most of this opportunity and ask intelligent questions about the company or the industry.
After the assessment day:
Finally, no matter how hard you try, you are statistically more likely to not get the job or internship than you are to get it. If this is the case do not see the experience as a waste of time. When I attended my assessment day we were told out of the 879 people that applied, we were the final ten. Getting to the assessment day is an achievement and proof that your CV is taken seriously. By taking part in the assessment day you not only gain experience in the environment which will make you better prepared next time. You should also use the day to network. I was told that although I was unsuccessful I had impressed the assessors and to keep in touch. I did so and two weeks later I was offered the opportunity to interview for another role. Unfortunately, the role was not in the field I am looking for so I turned it down; still, the value of making an impression and networking at assessment days is evident.  Finally, if you are offered feedback make sure you take it. It is only through learning where you went wrong that you can improve your performance for next time.
I hope this post will help you prepare for your assessment day, good luck!
Check out Michael's blog for further advice about the graduate job market and follow him on Twitter @mbpalmer
Back in January, you may have read 'The weirdest job interview questions'.  Inevitably, this was to form part of a two-part (mini) blog series, to be completed once we had come across some weird interview answers.  Enter an article in the Evening Standard last week.  Whilst the following are questions you may expect to hear in an interview, the answers are clearly not what the interviewer was expecting…
When asked what animal you would be, the candidate responded:
"A squirrel."
When asked why do you want to work for us, the candidate responded:
"I don't think I want to work for you any more."
When asked what your main weakness is, the candidate responded:
"I am allergic to peanuts."
When asked to describe yourself in three words, the candidate responded:
"Tall, dark and handsome."
When asked what further questions you had, the candidate responded:
"Can you book me a taxi?"
When asked what your hobbies and interests are, the candidate responded:
"Pubs, Marlboro Lights and red wine."
Clearly it would have been difficult for the interviewer not to start laughing but the answers given above are demonstrative of what exactly not to do in an interview when asked a general question.  There is no such thing as a perfect interview, as it is a two way process, but it doesn't help to try and develop answers.  An interview is trying to probe gaps in your CV and find out as much about you as they can.  Answer honestly but be positive and be sure to develop your answers beyond the mundane.  Turn weaknesses into positives by stating that you have overcome them.  Yes, you might be allergic to peanuts, but it is unlikely the interviewer cares, or that your internship would involve eating them…
Be prepared to ask relevant questions. If you feel all your questions have been answered by the interviewer, or by the research you did on the company beforehand, then take the opportunity to show your enthusiasm and interest. There may be aspects of the internship that you would like to discuss or you may wish to ask general questions about the working culture.  If the interview asks a personal question, feel free to explain that you would rather not answer that particular question.  Likewise, it is probably not wise to ask if your interviewer is single, for example…
And if you were wondering, I'd be a shark.
By James Goldson.
I'm a recent graduate who, like many, are finding it extremely hard to get into the world of work. I found Inspiring Interns from the recommendation of a friend and thought I may as well get in contact and see if anything comes of it. Although I'm already in the middle of an internship, it's a bit of a dead end placement as there's no prospect of a job at the end. What appealed to me about II is that the majority of interns gain full time employment.
So anyway, I spoke with Christina from HR who told me what the procedure is and asked me to come in for an interview. I've done quite a few interviews before but have never had such a surreal one as this. It started off terribly. Literally a worst case scenario occurred. I found the office fine but the lift gods decided to smite me and break the lift. Great, I was stuck on the 4th floor and couldn't get out. Luckily, the friend that recommended Inspiring Interns to me, Alex, actually works for them and so I gave him a quick call to say 'please rescue me'. As Alex is a kind soul, he decided to tell the whole office who found it hilarious. In fact some of them came down to see if I was OK by speaking through the lift doors – pretty embarrassing really.
After nearly 25 minutes stuck in the lift, a technician rescued me and I collapsed into the office dripping with sweat and nearly dying of dehydration – worst first impression ever. Considering I looked like I'd just arrived from the Sahara, the team were very hospitable and fetched me a glass of water and apologised profusely. Once I'd recovered from my ordeal, I had my interview with Christina which involved a few general questions about what I wanted to do, what experience I had etc. The more daunting part was having to do a video profile which they send out to businesses to accompany your CV. I'd been warned about this before so I had prepared a minute or so spiel on how great I was, but I'm not the best speaker in the world so was quite conscious of mucking it up. But it was all very relaxed and luckily I could have as many takes as I wanted, and once I'd finished I could watch it over to check it was OK. On take 3, I had an acceptable video profile (by my low standards) and Christina assured me it was good. So once the interview was over I decided to hang out with Alex for a bit who gave me a guided tour of the office. They have this amazing rooftop balcony with a crazily good view, a kitchen full of food, and a football they like to kick round the office – one of the nicest offices I've seen.
So to sum up, I got stuck in a lift, made a video and then played football in the office. Quite a fun interview really.
Have you ever wondered why a manhole cover is round? Or how you weigh an elephant without scales? Apparently the answer to these questions could get you a job for a multi-national company, including IBM and Microsoft.  These odd interview questions are among many used by companies in 2010 according to Glassdoor.  The career advice company has recently published their list of the top 25, off-the-wall interview questions of last year. The list was compiled from a variety of companies and analyst firms such as Facebook, Apple, Goldman Sachs, Google and IBM. The information was collected from thousands of oddball interview questions which job seekers sent to the publication. Stealing the top spot on the list was an interview question asked by investment bank, Goldman Sachs, If you were shrunk to a size of a pencil and put in a blender, how would you get out?
The Glassdoor list also includes:
If you could be any superhero, who would it be? Asked at At&T.
How are M&M's made? Asked by US Bank
How many basketballs can you fit in this room? Asked by Google
Rate yourself on a scale of 1 to 10 how weird are you? Asked by Capital One
What would you do if you inherited a pizzeria from your uncle? Asked by Volkswagen
So why are these unconventional questions cropping up in interviews?
Surely employers would rather hear about a candidate relevant past experience than hear a lengthy explanation as to why the potential employee would rather be Wolverine than Spiderman.
However, the answer the candidate gives to such questions will arguably give the interviewer an insight into their way of thinking.  It could tell them whether they will be a good fit for the company.  These unusual questions are designed to challenge potential employees to think creatively and logically; many of these questions are asked in situations where the applicant is applying for a position that requires analytical thinking.
Also, the eccentric questions are specifically tailored to particular companies' needs. For example, Amazon.com asked a potential candidate, If you had 5,623 participants in a tournament, how many games would need to be played to determine the winner? This type of question reflects the online retailer's need for people who are aware of ranking and ordering systems.
So if you do have an interview coming up, be aware these oddball questions could be virtually anything.  When you are heading to interview make sure you are open-minded and prepared for anything! The key in responding is not to let it fluster you. There is rarely a wrong answer to these offbeat questions so just be yourself and give an honest response. If you can turn your answer into something job-related, that's a bonus!
Have you ever been asked any strange interview questions? Share them with us and also how you answered them!