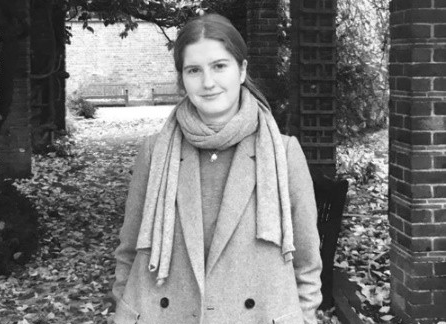 My experience working with Inspiring Interns' marketing team
Caroline Werenberg, who is currently studying Public Relations and Communications at Greenwich University spent a month interning at our office as a Marketing & Data Intern over her summer holidays. She's written about her experience working here at Inspiring HQ and advice she'd give to young graduates in the same position.
One of the first things you're told in university is to find an internship. It's talked about and encouraged frequently and it's constantly branded as being "invaluable experience"; not only because it boosts your employability but also because it helps you develop and grow your professional skills.
This week, I've just finished my summer internship at Inspiring Interns and Graduates as a Data and Marketing Assistant. Inspiring Interns and Graduates is an innovative recruitment agency that works solely with graduate employment. Since 2009, they've placed over 7,500 graduates into jobs in a wide range of organisations.
What's particularly unique about this recruitment agency, is that they film video CVs of all candidates which are then forwarded to hiring employers. I quite liked this different approach to recruitment, and I thoroughly enjoyed the opportunity to get to intern in their Marketing department.
What my role consisted of 
Going into this internship, I didn't have much prior experience in Marketing, Data, Recruitment or even as an intern. I've previously worked full-time in office environments but never doing something relevant to my BA in PR and Communications which I'm currently undertaking – going into my third and final year now.
At Inspiring Interns and Graduates, it was really helpful that I got to work with people who were willing to teach me, and I was never given a task without proper explanation or guidance. It was a great opportunity to observe and learn by adapting to their strategies – both when something was working, but also when something needed improvement.
Every day that I came into the office, there would be a different task to get started with, and I thoroughly enjoyed the variety and independence that came with those tasks. I wouldn't be doing the same work every day, and it made it interesting to come to work every day. The tasks I'd be doing would vary depending on the day, but it could, for example, look like the following:
Adobe Photoshop and Canva for editing posts for our social media.
Updating and planning our social media activity through Hootsuite.
Editing articles, proof-reading, improving SEO and readability for our blog.
Monitoring analytics for Social Media
Contributing with own writing to posters etc. assisting the Marketing Manager.
My colleagues were very open to questions and they provided help when it was needed. As EF writes in this interesting article about internships, understanding the culture of the organisation is important when you start working somewhere new. You need to make the most of the experience by asking for help or further information whenever you need it.
What I've learnt 
I've learnt that it's important to test the fields you are interested in and improve your professional skills through these experiences. It's been a great opportunity to work full-time within a casual office environment with a lively atmosphere. In terms of my skills, it's given me a new look at time management and staying organised.
It's the first time I've been provided with tasks that I've had to coordinate and see finished without someone looking over my shoulder, which has been a good experience. The internship has also given me the option to further improve my written communication by letting me proofread blogs and articles and by letting me work on content for social media.
As an intern for Inspiring Interns & Graduates, it's been great to get hands-on experience and learn from a setting that's not academic. It's let me apply some of my pre-existing skills to an actual role in a real-life work environment and it's helped me see how my academic knowledge can be applied to work or how perhaps it's given me tools that I can now bring back to university.
Advice for those considering internships
Always keep an open mind and say yes to whatever task comes your way. It's important, particularly at an internship stage, to be ambitious and passionate about your role to make the best of the situation.
I haven't been particularly certain if Marketing is what I want to do upon finishing university. However, I've learned that doing internships is the way to narrow which field you eventually want to venture into upon graduating. It helps you broaden your perspective; working in different sectors will nuance or maybe even change your career aspirations.
My time at Inspiring Interns and Graduates provided me with a new look of the professional world and what it means to work in Marketing within a recruitment agency. I would advise everyone to take the opportunity to do an internship over the summer or during term time.
It's highly beneficial, and I'm most grateful for the experience and skills I've been able to pocket from doing this internship at Inspiring Interns & Graduates. It's certainly provided me with that "invaluable experience" that they talk about in university.
You can browse our marketing roles on our website. If you'd like to discuss your career, please don't hesitate to get in touch on 0207 269 6144.