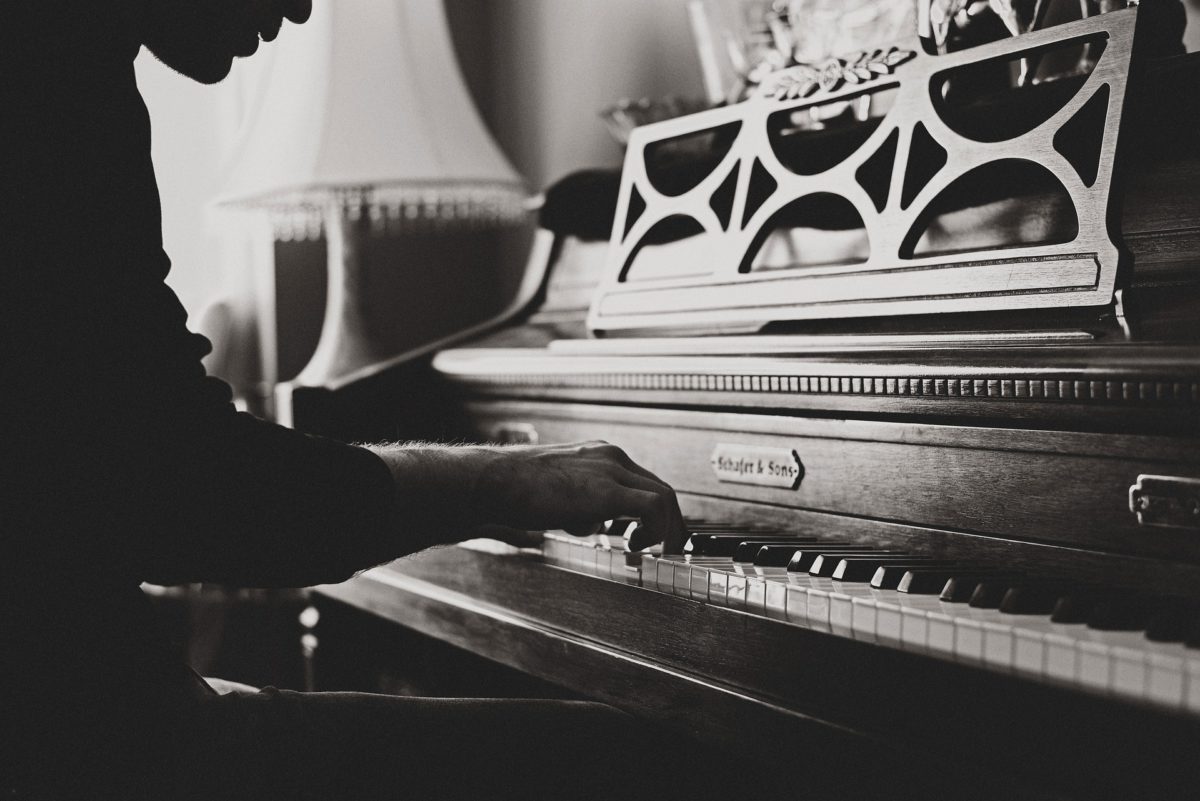 10 songs for concentration
It may seem counter-productive, but adding music to the mix can be beneficial. 79% of employees can boost their productivity by listening to music at work. That's a good enough excuse to pop those headphones on or get the office speakers going. But, make sure you're adding the right songs to your concentration playlist. Check out these 10 suggestions. 
'Intro', the xx
It only seems fitting to begin this list of 10 songs for concentration with a track titled 'Intro'. Taken from the xx's eponymous debut, 'Intro' is full of characteristic beats, melodies and those smooth vocals that have made British trio the xx so famous and original. 
'Stronger', Raveena
Queer Indian-American musician, Raveena, creates honeyed R&B tunes that will transport you to a state of calmness. 'Stronger' showcases her silky vocals against an ethereal backdrop. The track is taken from her first LP,  Lucid where you'll find more heavenly songs to sink your teeth into. 
'Intruxx', Glass Animals
Taken from Glass Animal's debut LP ZABA, 'Intruxx' will mask out all the office noise, allowing you to really concentrate on your work. With very few vocals, let this 99% instrumental piece direct your concentration, focus and energy. 
'Cirrus', Bonobo
A lot of Bonobo's music would work seriously well as background music in the office. This layered composition builds with a steady beat, relaxes, then works its way back up. Whether you're listening to 'Cirrus' through headphones or making the event more communal through office speaks, Bonobo is sure to help you concentrate at work. 
'Val

é

', Ibeyi
Parisian twins Ibeyi weave their Afro-Cuban roots through their transportive music, as seen in their KEXP performance (below). Their unique style and flair are clear in 'Valé', a lullaby that was written for the sisters' five-year-old niece. Adorable, right? 
'Beret Girl', Bibio
You may not have heard of Bibio. However, his lovely acoustic track is soothing enough to lower anyone's stress levels. At just under two minutes, 'Beret Girl' is short and sweet. Chuck this track into the mix a few times during your concentration fix and you're onto a winner.
'

Comptine d'un autre été : L'après-midi', Yann Tiersen
Another lovely piece on the keys, this time from the hugely successful French movie Amelie starring Audrey Tautou. Translated to 'Nursery rhyme of another summer: the afternoon'. The whole film is filled with an extremely fitting score from Yann Tiersen, which is definitely worth a listen. 
'Berlin Song', Ludovico Einaudi
A beautiful piano piece that will instantly calm you and help you concentrate. 'Berlin Song' was written by Italian composer Ludovico Einaudi whose music you may recognise from the French film Intouchables. 'Berlin Song' is very likely to eliminate all other noise in the office as people stop chatting and get their heads down.
'Guitar', alt-J
alt-J are the kings of fusing genres from acoustic to indie to downright alternative. From their debut record An Awesome Wave,'Guitar' is a simple yet beautifully relaxing song with an apt title. Speaking about the track – also called 'Interlude 2' in some places – with DIY, the band have said: "This is just guitar. There's no real story other than, it's a nice bit of guitar. In the background, there's actually me and our producer having a chat with the cleaning lady of the studio. We're just talking about how nice the weather is." 
'Run Free', Hans Zimmer
Last but not least, here's another film score to add to your concentration playlist. You'll recognise this one if you've seen Spirit, the 2002 animated movie. 'Run Free' builds a lot throughout its six minutes, spurring you on to keep running (read: getting through those 267 emails / smashing that report / coding the hell out of that website). Or it might just make you run for it. Either way, this last track will give you a huge burst of energy. 
If you are looking for a new role, take a look at our job board, and don't hesitate to get in touch on 0207 269 6144.