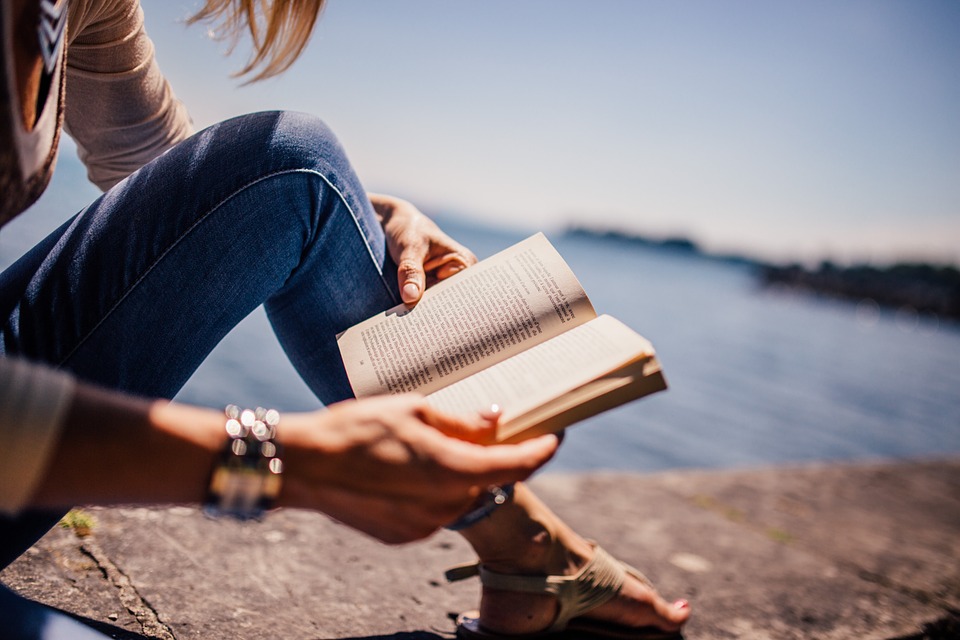 5 Books you should read as a budding marketer
Marketing has changed almost beyond recognition in the last decade. From the launch of the first iPhone in 2007 to the rise of Facebook and social media, the playing field has changed completely.
Recent graduates or current students will have the advantage of being taught the most up to date strategies, but there are voices outside academia who have a lot of interesting things to say about the future of marketing.
In this list, we're going to look at 5 books that we think are must-reads for anyone looking to pursue a career in marketing. If that's you, check your bookshelf and read on.
Brinker's theory is that modern marketing has more in common with software development than you might imagine. So, he's raided the Agile Development Methodology for inspiration to change the way marketing teams work.
Agile is famous in the software world for speeding up delivery and providing more responsive teams, and those are great qualities for the modern marketing team. The cover endorsements read like a who's who of success and include PepsiCo, Dun & Bradstreet, and Xerox among those willing to share their appreciation of Brinker's methods.
Reviews are good, with some companies who have adopted the techniques having seen real benefits. As the world becomes increasingly digital, it's hard to see the flaw in Brinker's central idea.
The man behind YoYoDine and Squidoo has become recognized as a thought leader in marketing, and this book (subtitled Transform Your Business by Being Remarkable) is just one of many books he has written on the subject.
The core idea is that your business or service needs to be remarkable, and by creating the eponymous purple cow, you have taken care of a lot of the work of marketing already. When you have a product or service that people will talk about, you've harnessed the power of word of mouth.
Readers describe the book as an easy read, with some finishing it in one sitting. For some that wasn't enough value for money, for others the amount of thought it provoked was perfect. It ends with an actionable check list for you to work through.
The authors of this book argue that to navigate to success, you need to make the competition irrelevant, creating the clear, blue ocean of the title. It's a strategic approach, encouraging you to look beyond the current market and demand.
Blue Ocean Strategy asks you to consider how the current cut-throat and often price-based methods usually result in a race to the bottom. Instead, they offer tools and strategies to help your organisation carve out its own clear waters.
Although the book does offer new pieces for your toolkit, most readers say they have enjoyed it for its ability to change the way they think about the market. The few negative reviews describe the content as common sense, but you know what they say; common sense is surprisingly uncommon!
Market campaigns rise and fall on the strength of the copy. The message, and how you communicate it to your target audience are vital, and in this book, Handley talks about how to get your message across in a digital world.
This book isn't exactly aimed at marketing professionals. Rather, Handley recognises that anybody who creates web or social media content is a writer and needs to know how to do that effectively. Tips in the book range from the abstract to the practical and have something to offer to everyone.
Baer believes that we're not just looking to sell things to customers. He feels that if we help people and make a real difference to their life or work, then we build more meaningful relationships which are more profitable.
As a way of standing out from the crowd, Baer advocates being 'genuinely useful' including free content, the theory behind much of the content marketing that happens today. The book was first published in 2014 and has been very well received, considered both thought-provoking and packed full of evidence to support the recommendations.
Make space on your shelves
There are currently more than 60,000 books about marketing available on Amazon. That's a wealth of resource, but it does help to prioritise what you read. We hope that this list is a great starting point for you to explore the work of marketing further.
If you'd like to discuss your job search, please get in touch on 0207 169 6144. Take a look on our job board for our marketing roles.