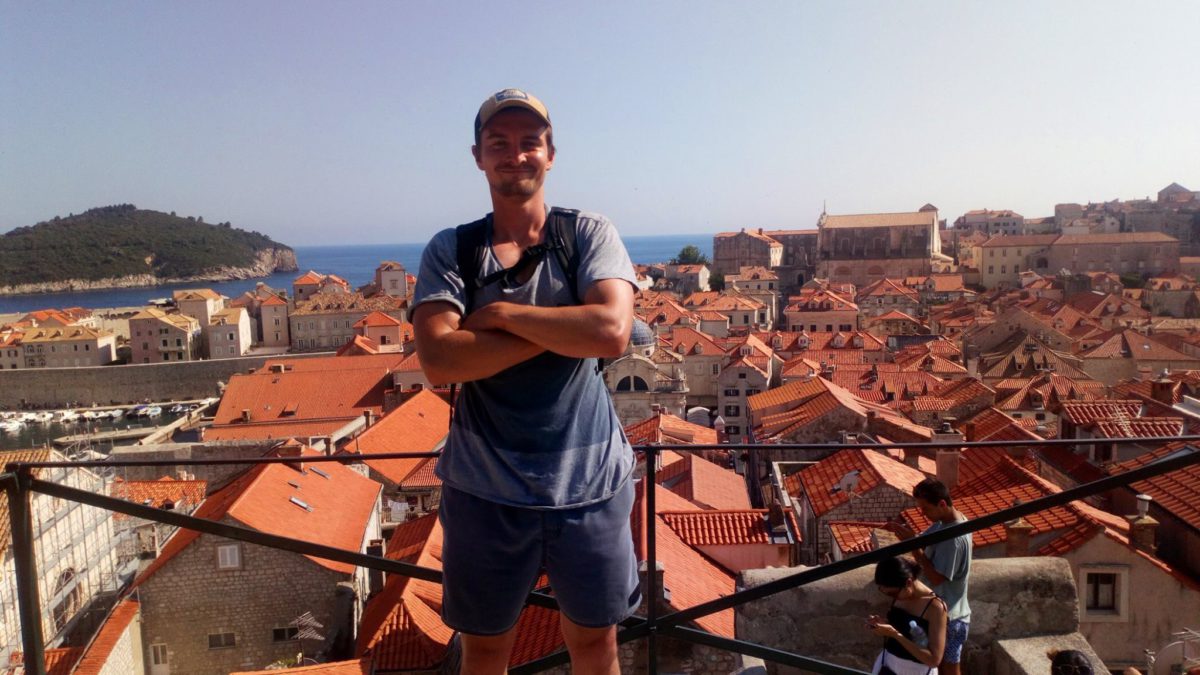 Day in the life of a Outreach & PR Manager
We spoke to Seb Burchell, an Outreach & PR Manager who works at Mojo Mortgages about how he got into PR and advice he'd give to young people starting their career.
What did you study and how has it helped you in your current role?
Prior to working in the world of Digital Marketing and PR, I studied Geography, at The University of Manchester. The old adage 'jack of all trades, master of none' is very apt for how my degree has helped me in my current role.
Studying Geography encourages to you cover a wide range of topics, all the way from how identity and society intersects with food, to the design and implementation of urban infrastructure and town planning.
Although, I'm yet to create any marketing campaigns about bridges, or PGI (Protected Geographical Identity) foods like the Cornish Pasty, studying a variety of topics has given me a leg up in understanding what's popular to both the everyday consumer, and the press.
As an Outreach and PR manager for online mortgage broker, Mojo Mortgages, I look to build publicity for my company in every positive way imaginable. This requires having a strong understanding of what interest's society, as well as what journalists will want to write.
This understanding partly emanates from what I had learnt at University – we had numerous lectures surrounding the portrayal of global issues within the media, in addition to modules covering the social representations of cultural phenomena.
Ultimately, Geography, and in fact any social sciences course, is the perfect degree to study if you want to work in a role that relates to the complex makeup of society. Understanding why people want the things they do, do the things they do, and think the way they do, mostly derives from critical thinking lessons at University.
How did you land your first job?
After graduating in July 2016, I went back to my hometown in Cornwall and worked at the Eden Project over the summer. While there, I applied for several jobs around the country, but mostly in Manchester.
These ranged from roles in the public sector with various municipal councils to marketing jobs with agencies and media companies. After a few interviews with a couple of different companies, I eventually got a job as an outreach executive with a digital marketing agency called Visualsoft
The application process was relatively straightforward, especially in comparison to a couple of previous jobs had I applied for. I applied for the role through a portal on the Manchester University careers website, by submitting my CV and answering a few basic questions about marketing and why I felt was a good fit for the job.
After the initial screening, I then had a phone interview and a face-to-face interview prior to them offering me the job. Although, I had no prior experience of Digital PR and SEO Outreach, I had read extensively around the responsibilities of the role, as well as how the industry had developed in the last few years – this knowledge was integral to me landing the job.
Do you have any advice for recent graduates looking to get their first job?
Getting your foot on the job ladder will be one of the hardest parts of your career, once you get a year, or at least 6 months under your belt, people will regard this as valuable experience that means your capable of working within a certain industry.
Put yourself in the best possible position 
Intrinsically tied with getting your foot on the ladder is making sure that you put yourself in the best possible position to be the top candidate there is when applying for a role. I remember applying for some jobs where I was barely qualified to do the role and expected at the least an interview – in reality, employers want evidential experience that you can do the job you've applied for rather than just taking a punt.
Show interest
However, occasionally, employers will see something in you, irrespective of experience – therefore make sure you're fully equipped to answer any questions they may have about the role in question, or the industry you're aspiring to join. They'll want someone who is genuinely interested in the job that they're offering.
Think about company fit
Finally, a good piece of advice to anyone who has got through to the interview stage at a job, is businesses are as much looking to employ people who will fit into the company, as they're searching for someone who can perform the job exceptionally.
I've known friends and family who have turned up to interviews with 'hip' and 'trendy' tech firms in suits, as their parents have advised it's better to be too smart, than too casual.
The working world is very different to our parent's generations, and yes, professionalism is undoubtedly important, but to many modern-day enterprises so is a cohesive and mutually understanding company culture.
Thus, check out the company's website, social media channels and any press coverage they've received, to get a feeling of what kind of company they are.
Browse Marketing, PR and Social Media jobs on our job board. To discuss your career search, please get in touch on 0207 269 6144.