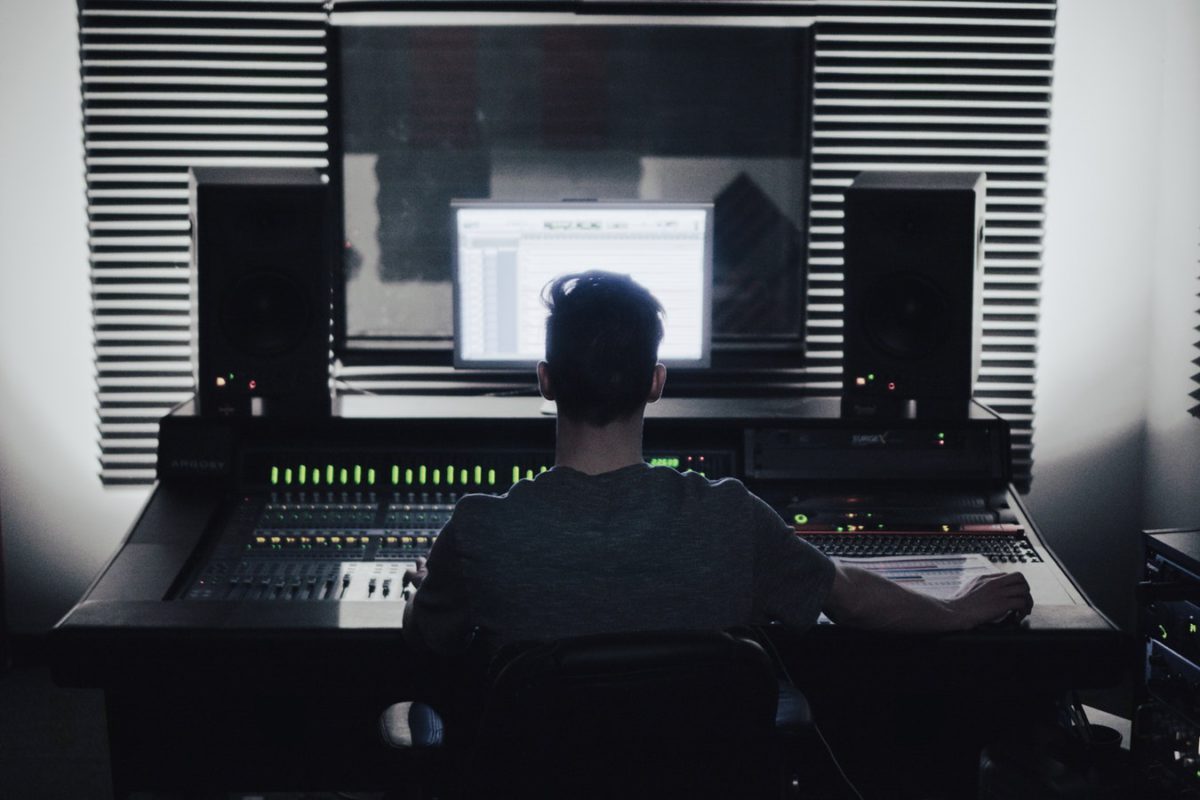 What jobs are in the music industry?
If music is your life, it makes sense to dive head-first into the industry.  There are a lot of roles available from staying behind the mic to tampering with beats to even scheduling an artist's tour.  The music industry offers opportunities for everyone who has rhythm pumping through their veins.
If you're not certain which role best suits you, here's a list.
Record Producer

Got a knack for creating great beats and awesome melodies?
You'll guide the production of an album to ensure that the artist's and your vision comes to life.
Recording Engineer

This role is more behind the scenes as engineers set up the recording equipment and help create the perfect sound.
A & R Administrator

If organizing is more your thing, consider becoming an A & R Administrator.  The job description says you negotiate terms to secure rights to songs, masters tracks and keep projects within budget.
A & R Coordinator
Your salary is a jump-up from the above role as you find fresh talent and ensure projects are completed.  Sometimes you'll be wearing many hats, from recruiting new producers and artists, to double-checking everyone's names in the credits.
Personal Manager

This role is great for proper music enthusiasts as you're directing an artist's career.  You work closely with fresh talent, figure out marketing strategies, represent your artist and help organize merchandising and sponsorship.  If you don't pull your weight, the musician and you will suffer as a Personal Manager's salary is 10%-20% of an artist's gross earnings.
Program Director (PD)

If you're into administration, becoming a PD may be ideal.  You would schedule station programmes and over-seeing the station's various departments and staff.
Music Director (MD)
Find yourself attached to the AUX at parties or in the car?  In the radio, MD's choose the right music for your station.  Although that sounds simple, it can have its challenges.
J.B King, Music Director at 98.5 in Las Vegas says, "what my job entails is… making sure of the music that's available to us, that we're finding the right music our audience wants to hear, which generates the best ratings."
Tour Manager
Bit stressful but it's up to you to manage transportation and sort out schedules and finances on the road.
Stage Manager

Your role is to make sure that musical venues are running smoothly whether it's at a concert or in a music hall.
Sound Technician

Similar to a Recording Engineer but you're at festivals and concerts.  It's your duty to set up sound equipment to ensure that levels are correct and the sound mix is right.
Booking Agent

Your job description is to negotiate deals and help plan tours for the artists.  No pressure!
Publicist

Get your artist to the forefront of everybody's minds by writing press releases, creating press kits and making the media cover any upcoming work.
Music Journalist

If Music and Writing are your biggest passions, why not pursue a career in Music Journalism?  Spend your days listening to music and critiquing it for magazines and blogs.  You'll be living the dream!
Francesca Hooper writes for Inspiring Interns, which specialises in finding candidates their perfect graduate jobs. To browse our internships London listings, visit our website.