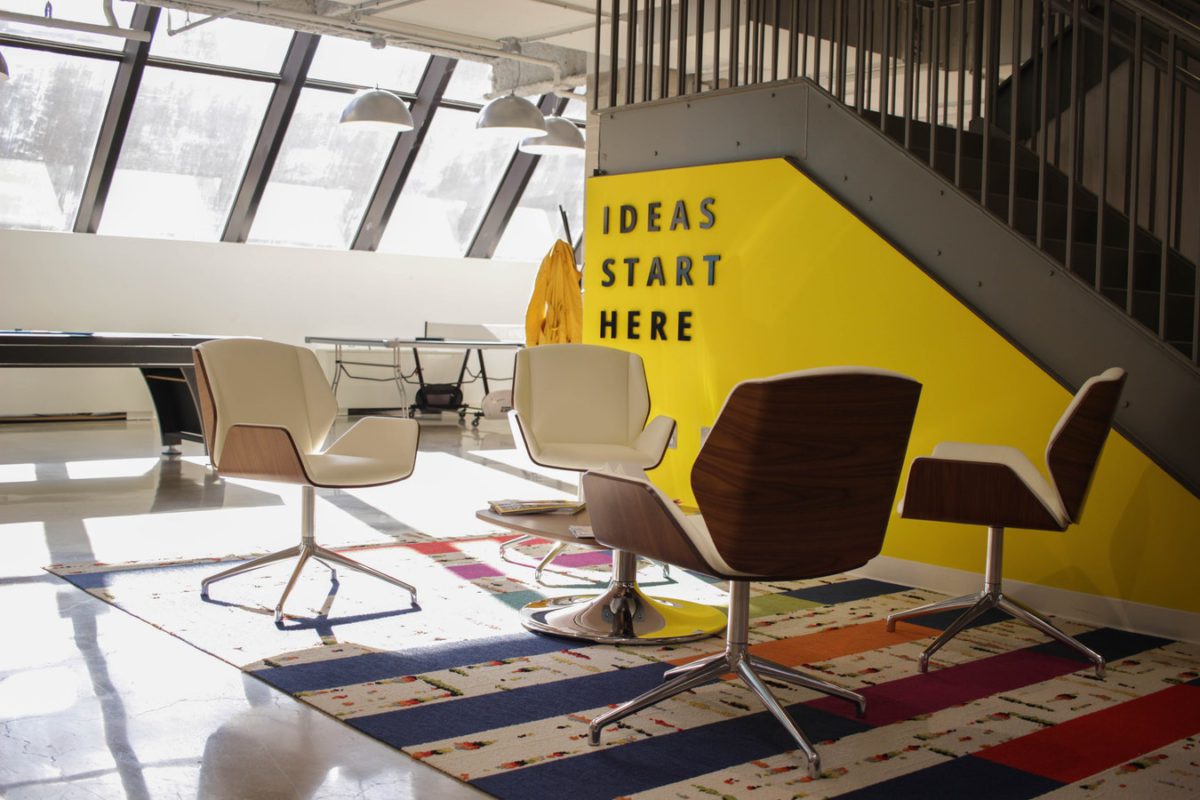 5 Reasons why you should work for a start-up
After browsing online for jobs that took my fancy (tricky when EVERYTHING seems as though it's sales or recruitment), I stumbled upon an opportunity on Inspiring Interns as a Content Executive at a start-up called TableNow.
I thoroughly researched the company (and stalked their LinkedIn, of course), and I discovered that they were the North West's fastest growing dining club and looking for someone to run their email marketing, social channels and website. Sounds like a lot of responsibility, right?
I had an English Literature degree and six months working as a Technical Writer under my belt, but this sounded frankly terrifying. So, like any other ambitious grad, I leapt at the chance and completed my dreaded video CV the very next day (sorry, Inspiring Interns).
After being invited to interview and meeting two of the three guys currently employed at the company, I realised how much working at a start-up appealed to me – their passion and determination was infectious. I was offered the job and decided to take a chance by tackling something entirely foreign to me: the world of content marketing.
Fast forward to now and things couldn't be better; I'm happy, settled and feel like I'm making a positive impact to the business everyday (something I believe would be far less likely working at a huge corporation). In light of my experience, I have compiled five reasons why you too should consider actively seeking out a job at a start-up:
Everyone wants you to succeed
EVERYONE in your start-up wants you to succeed. Fact. They have spent so much of their precious time reviewing CVs, interviewing and training you, that you are incredibly valuable to them.
Start-ups also have a tight budget; your monthly pay alone is a huge investment for them, which in turn means you are often looked after SO much better than at a large company where you run the risk of feeling expendable. In a company with only a handful of employees, you can also say bye-bye to the backstabbing and apprentice-style showdowns – everyone has your back.
Everyday is a learning curve 
This is true to a certain extent with any company, but a role at a start-up is inevitably going to be more varied and require you to turn your hand at many different areas of the business. This is beneficial for many reasons. Firstly, particularly if you're at the early stages of your professional career, you're gaining SO many useful skills to add to your arsenal.
Secondly, regardless of the official job roles of your colleagues, everyone contributes towards the greater good and help is always readily available. Thirdly, and most importantly, your progress is monitored so carefully. You'll find you're learning things at a much faster rate than you would in a job undertaken by dozens of predecessors.
You are exposed to all sides of the business
Anyone who has worked for a start-up knows this. You will be extremely aware of everything that is happening in the business, no matter how big or small. Regardless of the area you work in, you'll become well acquainted with everyone's different roles. Remember the learning curve I talked about? This all contributes to your overall skillset. For example, I work as a Content Executive but sit across from salespeople. As a result, I have learned more about sales than I ever thought I would!
You help shape the business
With a fledgling business, whatever work you do or whatever idea you have, it's guaranteed to have an impact on the future of the business. Every idea you have and every action you take is all about trial and error; your job isn't a road well travelled, rather, it's a dusty path waiting to be explored. This is vastly different to a well-established company where there are set rules, processes and procedures that have been ironed out over years and years, and there's often little scope for new ideas. Where's the fun in that?
What will the future hold?
Finally, and I believe most importantly, the best reason about working for a start-up at the beginning of your career is that the future of the business is unknown. Sure, in some people's minds this insecurity is also the worst aspect about working for a start-up, but at the beginning of your career when you have very few commitments and responsibilities, isn't this incredibly exciting? Not only is there plenty of room for your ideas and contributions, but it also means that as the business grows, you're automatically promoted. It's a win-win'
We work with many start-ups. See our jobs board.