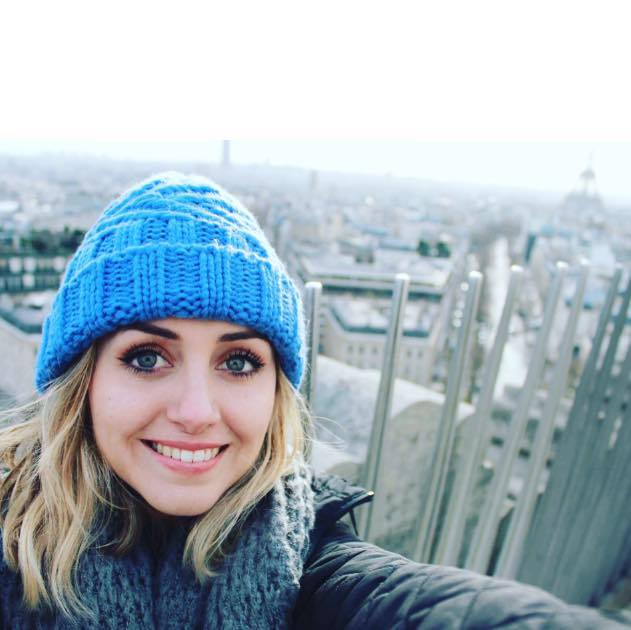 From teacher to marketer: how I made the change
My name is Katie Bambrick and I studied a Bachelor of Education (Early Childhood) from Curtin University in Perth, Western Australia.
How did you get started in your career?
Originally from Perth, I moved over to London not long after graduating from University as a teacher. I had always been a little unsure if teaching was for me and finally after 3 years, 1 class and many supply days later, I decided that I was going to make the scary leap and change careers.
Marketing had always appealed to me, in particular social media marketing, as I used to run my own travel blog and thoroughly enjoyed creating written and visual content.
How did you make the career change?
Deciding I wanted to leave teaching was one thing but knowing what my next step was and how I was going to do it was another altogether!
I decided that the best way for me to get any kind of experience was to ask anyone I knew if they had connections in the marketing or related industries. I met anyone who would meet me for coffees and networked, networked, networked. Eventually I landed a casual, unpaid internship doing marketing and events for a small business.
As we all know, living in London is not cheap and as I was paying rent and solely supporting myself, I had to keep teaching and then intern on the side whenever I could, usually in my school holidays.
Supply teaching ended up being a bit of a saviour (even though I couldn't wait to leave it!) as it provided me with the flexibility to choose which days and how often I worked.
From that first internship and through people I knew (I can't stress enough how important networking is!) I also landed another unpaid internship, working two days a week at a fashion brand organising events and doing some PR and marketing.
I was still teaching the other 3 days a week to stay afloat financially. I decided at this point that marketing was definitely what I wanted to do and I finally scored my first paid part-time role as a Marketing Assistant for a women's health supplements business.
I kept interviewing for other positions as I wanted to completely leave teaching by the end of the 2018 and finally, many interviews later, I was offered my current role as Digital Marketing Assistant at The English Studio.
What advice would you give to people who want to make a career change?
I had to make a large financial sacrifice in order to change careers (and as an intern, I still am) but if I had to do it all over again, I would.
My advice to anyone wanting to change careers is that it absolutely can be done, you don't have to go back and study (within reason of course) and there are many options available to you if you're proactive enough.
The biggest tip for though, and this probably comes as no surprise, is to talk about your career change with anyone and everyone you meet. Yes, you may end up sounding like a broken record but by doing this, you'll be amazed at the connections you make. I ended up meeting a CEO of a PR agency just by talking to a teaching assistant, who happened to be his wife, when I was supply teaching one day.
Educating yourself and learning the industry lingo is also very important. I found websites like LinkedIn Learning and Lynda, as well as marketing blogs and YouTube videos very useful for this. Half the time it's about faking it till you make it and knowing you'll get there in the end. Changing careers at 26 has not been easy and at some points it's just been downright stressful, but the sense of achievement I feel knowing that I've been able to make the change whilst supporting myself is second to none.
What I love most about my job: This may sound odd, but I love that I am solely responsible for myself, a far cry from the world of teaching! Being creative, writing blog posts and scheduling engaging content for social media are also right up there with my favourite things to do.
A day in the life
Things change day-to-day and some days are quieter than others, however this is a general run down of what a day in the life at The English Studio is like.
09:00
Arrive at work and sort out what needs to be done for the day. Get that to-do list started!
09:30
Check The English Studio's social media. I'm responsible for both the London and Dublin school's Instagram, Facebook and Twitter and need to check how much engagement our latest posts have received and that all queries are responded to.
10:00
This is usually the time I set aside for creating and scheduling social media content for all platforms. Depending on what events are happening that week, it can take a while or not too long at all! If it's a Friday, I'll spend this time creating a social media analysis report to work out what was effective and what wasn't.
12:00
Lately we've been working on auditing our content on the school's website blog, making sure it's attracting the right audience and is SEO friendly. I've been updating the content and writing new blog posts to put on the site as well; one of my favourite parts of the job!
13:00
Lunch time!
14:00
I often liaise with the student services team to discuss what student events I need to be posting on social media and spend some time creating content to promote them.
From now until the end of the day, anything goes! Sometimes I go on guided tours with our students and post live on social media. Other days I'll be writing copy for promotional literature like brochures or e-mail marketing and sometimes I'll be helping my manager with some administrative support. It depends on what's called for that day!
17:30
Home time!
The English Studio links:
Instagram: https://www.instagram.com/the_english_studio
Facebook: https://www.facebook.com/EnglishStudioLondon
Twitter: https://twitter.com/_EnglishStudio
LinkedIn: https://www.linkedin.com/company/2421633/admin/
Check out our marketing roles here. For more information on marketing, see our blog posts on what is digital marketing, and what is social media marketing.