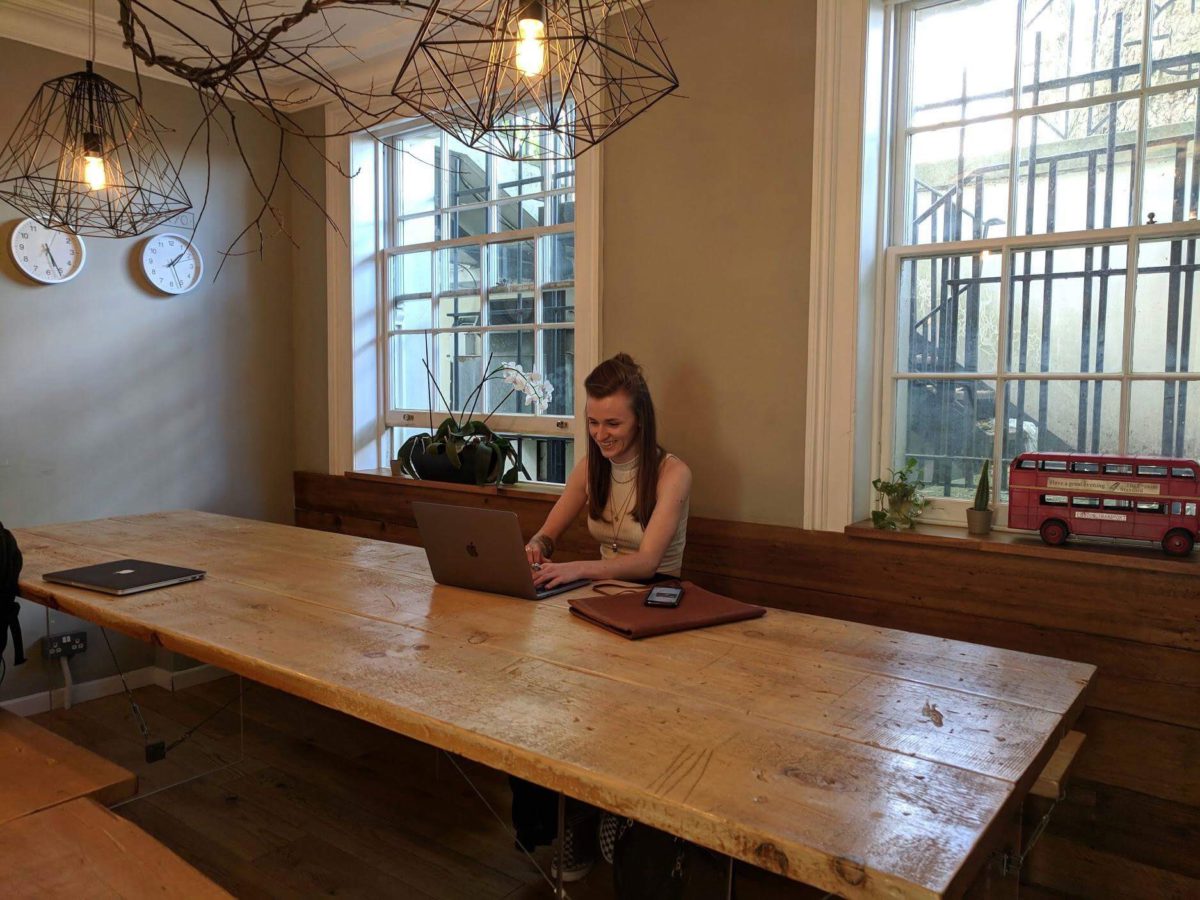 An interview with a young music business entrepreneur
This week we spoke to Maddy Raven, who at the age of 19 started her own music promotion company. A year on and it has become one of the fastest growing music promotion companies in the world.
How did you start your career in the music industry? 
I started working in the music industry from a young age, writing for music publications such as Kerrang!, Music News and Conversations About Her, interviewing artists such as The Wombats, The Kooks, Slaves, and Catfish and The Bottlemen.
I soon became addicted to the industry and wanted to explore how this could become a full-time job outside of freelance journalism.
After finishing college, I went straight into an internship with a leading UK music PR agency, working as a copywriter and securing press for some of the smaller artists on their roster.
After sitting in on meetings, listening to client calls and spending most my evenings studying music marketing via YouTube, reading blog posts and exploring sub-reddits, I worked my way up the company and within two years became Music PR Manager.
In my role I led a team of publicists and campaigns for clients such as BMG, Sony Music and Trinifold Management, gaining exposure for artists in the likes of The Guardian, The Express, Kerrang TV, The Telegraph, London Evening Standard, Forbes and the list goes on.
What prompted you to start your own business?
I soon became frustrated at the lack of innovation within the industry, as music blog readership figures continued to decline, music consumption is not what it was and most magazines cease to print, it became clear that the industry was in need of a major shake-up. From here, Burstimo was born.
At the age of 19 I founded the music marketing company, Burstimo, whose mission is to get great music where people are really listening. I wanted to take modern marketing techniques and apply them to the music industry, focusing on influencer marketing, Spotify promotion, social media marketing and brand collaborations, as well as traditional online promotion and radio plugging.
I'm now 20, and Burstimo has become one of the fastest growing Music Promotion companies in the world, with features on BBC Radio World Service, Forbes and UK Tech News.
I publish a case study for each of my clients, which you can read here:
https://burstimo.com/our-clients/
Have you faced any challenges? 
The 'challenge' I've found, is the speed at which this industry changes. I run daily research on social media and via major music news sites to see if anything has run which could impact the way in which we market our clients.
For example, Spotify is constantly adapting their platform to be more accessible for the music consumer, however this impacts the actual musicians massively so we have to constantly be on the ball with the changes so we can adapt our marketing tactics accordingly. This puts pressure on all marketers as one technique that worked for years can suddenly be non-existent if a platform changes, therefore I'm having to learn and adapt every day.
What advice would you give to young entrepreneurs?
My advice for any entrepreneur, no matter what their age, is just to do it. I so often hear people talking about what they're going to do or making up excuses, but this digital era offers everyone the same chance of success as long as you put in the time and effort.
The internet offers everything to entrepreneurs, meaning anyone can start a business in their own bedroom if they wanted to! The only thing that impacts your success is yourself.
About Burstimo
Burstimo is a Music Promotion and PR company based in London. The team pride themselves on putting marketing first and their love of music second. They pay close attention to trends and stats to get music in places where people are really listening.