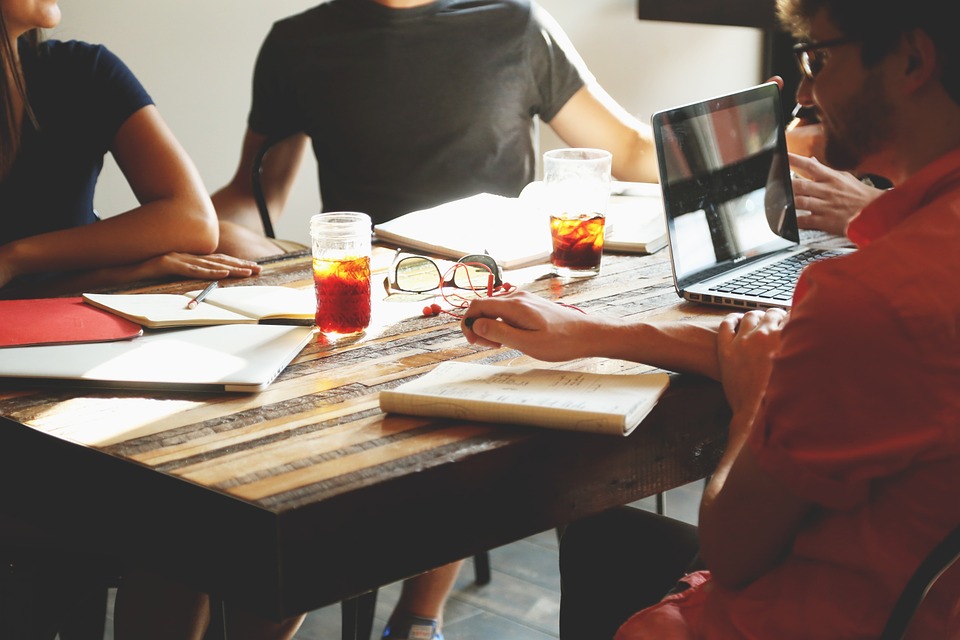 The 5 rules of networking etiquette
Traditional networking is the most effective way of finding a job. It's topped the charts for many years now; probably because more than 70% of vacancies don't make it to a jobs board or recruitment agent. It really is who you know, not what you know.
But for many people, particularly introverts, the idea of networking is deeply unpleasant. Walking into a room full of strangers with the intention of asking for a job is challenging and stressful. So here are 5 rules to help make it a bit easier.
Know your value
You might feel that you are going to ask people for a favour; but you need to reframe that a little. What you are doing is offering these people the chance to hire a quality candidate – you!
While you won't be the perfect fit for every company there, you just might have the skills and experience that one company really needs.
The other people who are attending have gone alone with the intention of meeting people too, you are not in any way wasting their time or intruding by talking to them – that is what networking events are there for.
Approach each interaction from a place of confidence, know your strengths and if you can't do anything to help this person, do you know someone else who can? If not, you can move on.
First impressions matter
You don't get a second chance to make a first impression, and 72% of networkers say your appearance and handshake will set the tone for your entire interaction. Dress for networking as you would for an interview, navy blue or black clothing with a splash of colour from a scarf or tie works best.
The perfect handshake is given palm to palm, with a firm but not tight grip and includes two shakes – any more can seem aggressive. Don't touch the other persons arm or shoulders as those are dominance gestures which may not be well received. Make eye contact during the handshake, and smile!
Be respectful of others
While you may be at a networking even with a mission, it's important to remember that others do, too. Try and keep your interactions to a respectful minimum. A popular meme suggests that networkers take a leaf out of Inigo Montoya's book and adapt his famous greeting from The Princess Bride:
Hello – Polite Greeting
My name is Inigo Montoya – Give your Name
You killed my Father – Provide a relevant personal link.
Prepare to die. – Manage expectations.
While we don't want to be giving death threats at networking events, this isn't a bad formula to follow. 'Good morning! My name is Net Worker, I've heard about your company through Facebook. I'm a freelance guru, I wondered if we could help each other out?'
Take business cards
Business cards are still one of the most effective ways of advertising your services. You make the first impression with your conversation, but your card should echo that and encourage the person to get in touch if they want to follow up.
Follow up
And finally, follow up yourself. If you've spoken to someone, send them a quick email the next day to thank them for their time. Send over any material that they might find interesting – your CV, or a link to that great article you were discussing.
If you form a good first impression, leave a business card and then follow up with an email that is three positive pieces of contact you have had with that person in just one meeting. There's now a good chance they will remember you, if they or someone else they know, needs a person like you.
Be brave
Networking doesn't come easy to many of us, but it also isn't as difficult as you might thing. Put on your interview clothes and a can-do attitude and get out there and meet people!
Read more advice on how to take out the work out of networking.