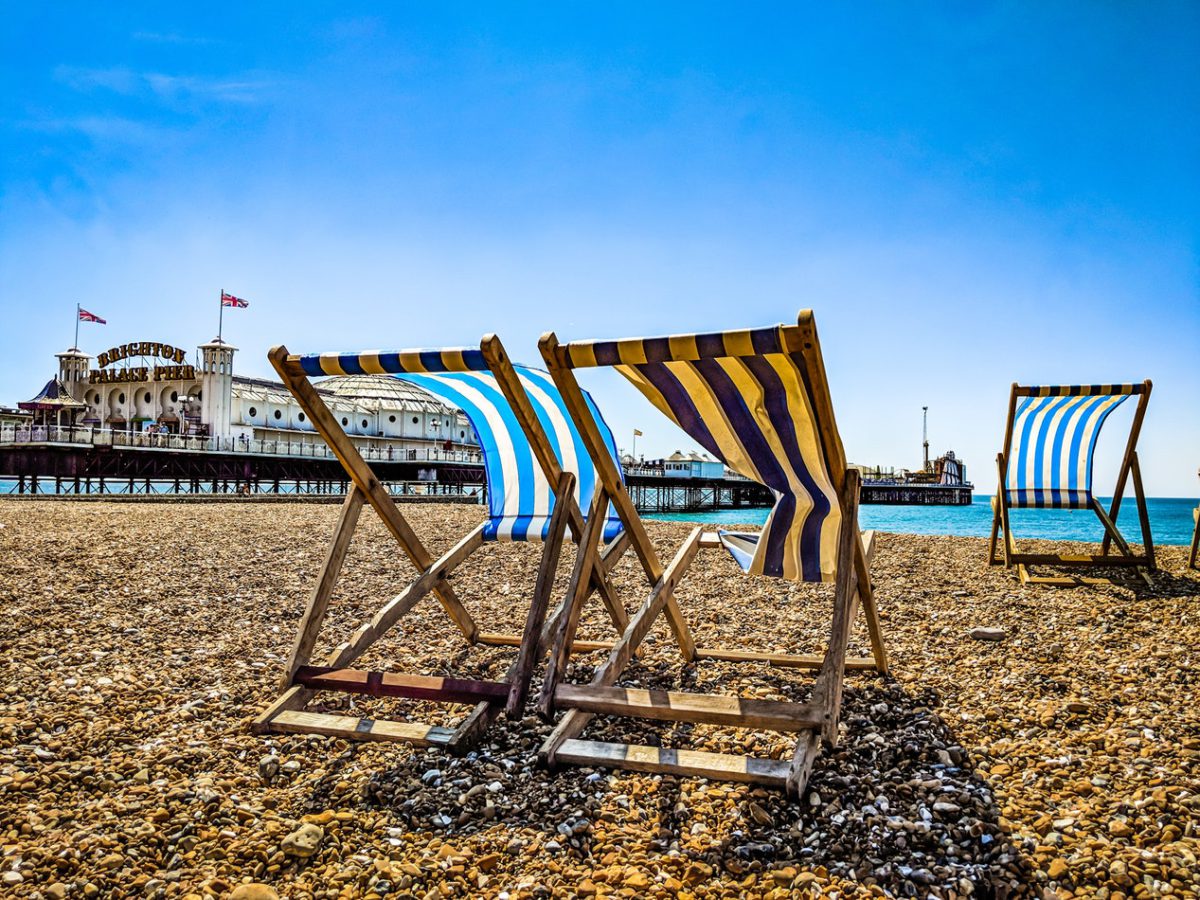 Five companies to work for in Brighton
This year the seaside city of Brighton and Hove beat the likes of Bristol and Birmingham to be named the most entrepreneurial city in the UK, its diversity and dynamism helping to fuel a vibrant start-up culture less than an hour from London.
That reputation makes the city a highly desirable place to live and work, businesses sitting right on the doorstep of the iconic Laines, hundreds of independent cafes and restaurants, and – of course – a pebbly beach that attracts more than 11 million visitors each year.
So, if you're looking to start your career by the sea Brighton is a brilliant place to consider, albeit a place where jobs will come with serious competition. Not least at these five leading companies making waves in 2018…
American Express
One of the global players to set up UK offices in Brighton is finance giant American Express, often known as Amex.
What it lacks in start-up agility Amex makes up for in supportive graduate schemes for its youngest recruits, with a dedicated campus talent network and tailored programs across consulting, finance, marketing, operations and tech.
As with any large company though the recruitment process can be intense, online applications followed by psychometric testing, video interviews and assessment days. The rewards though – working for a global operator in central Brighton offices – are undoubtedly worth the effort. The company runs regular careers days so keep an eye out on its website.
Paxton Access
Featured on The Times 100 Best Companies to Work for in 2018 tech company Paxton designs and manufactures access systems for 'smart' buildings.
Currently around 25,000 buildings are secured using its technology, with exports to 60 countries round the world and clients including Manchester United, Michelin and snack company Graze.
Not only are there plenty of opportunities with the Brighton-based company, which has more than 300 employees, but those opportunities aren't limited to the UK, with offices in the US, France, Germany, South Africa, the Middle East, Scandinavia and Benelux too.
Brandwatch
Brandwatch claims to be 'the leading social intelligence' company gathering data and insights for some of the biggest companies in the world, including Unilever, British Airways and Walmart.
It's growing rapidly too with opportunities across engineering, marketing and sales to help it support upwards of 1,200 businesses currently using its services.
The company says: "Bold. Brilliant. Authentic. Accountable. Connected. These are our values, and when you become a Brandwatcher you'll be putting them into action daily." As well as "exciting and challenging work", there are perks aplenty too, from massage therapy to a generous professional development budget.
The Student Room
Straight out of university and fancy helping the graduates coming up behind you? A role at The Student Room could help you do just that. Billed as the UK's largest online student community with 10 million students a month logging onto the website to find out about qualifications, accommodation and relationships. And with tens of thousands of pages of content the platform relies on a community team to curate and moderate what goes up online.
The company says that as well as a 'competitive basic salary and generous, flexible benefits' (including fresh fruit, Friday afternoon drinks and a pet friendly office) it provides a 'fun and unique working atmosphere in a friendly and supportive environment.'
Higgidy Pies
OK, so handmade pie manufacturer Higgidy might not be in the heart of Brighton but it is only a few miles away, in the neighbouring town of Shoreham, and comes with the opportunity to catch a whiff of delicious artisan pies and quiches as you pull up to work each day.
A rapidly growing company the brand says it 'needs all kind of people from washer uppers to food technologists' to ensure it can keep up its current rate of success. Those lucky enough to secure a role can expect to 'work with lovely people' and be 'given a voice' in the direction the company takes in future.