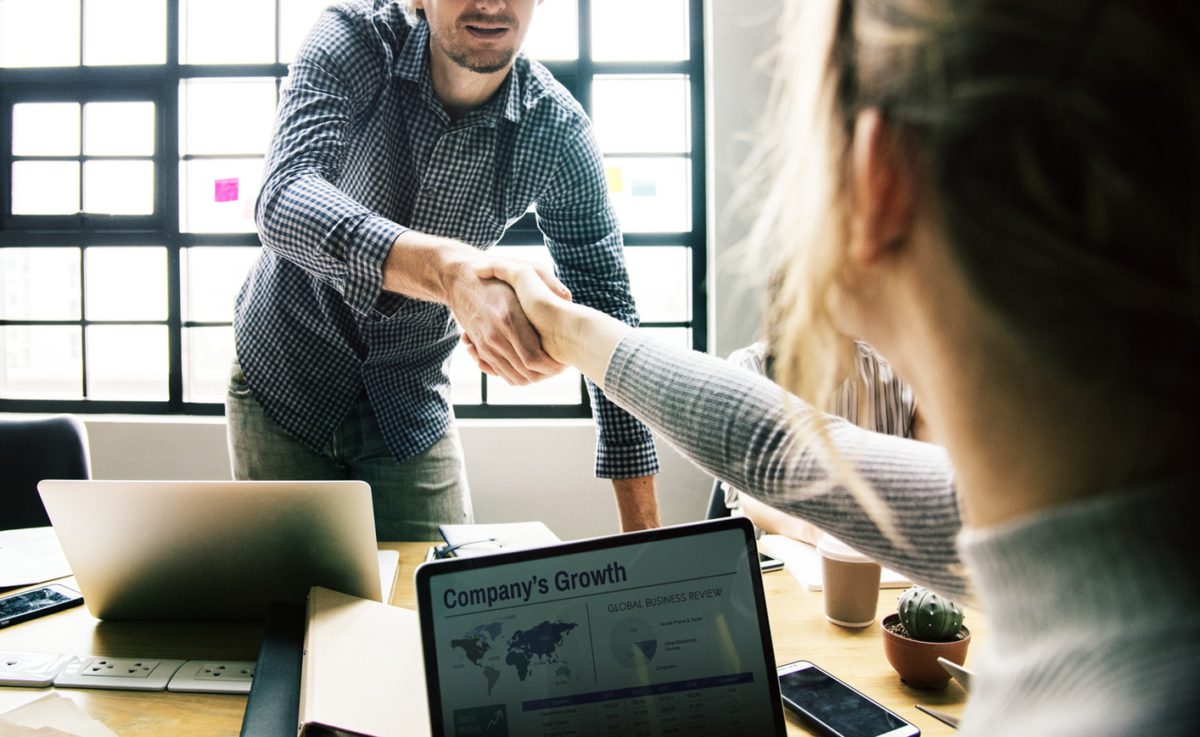 A Beginner's Guide To Recruitment Agencies
Every job faces huge competition so job seekers must utilise as many avenues as possible when searching for a new job.
Despite barriers making things more difficult, there are more ways to stand out to employers and more jobs arising with developments in technology, so finding the right position for you can be seem overwhelming due to the expanse of opportunities out there. However, this isn't necessarily a bad thing.
Where sending off a hard copy of your CV has almost become extinct and everything is done online, there are things that you can do to make your life easier throughout the slog of hunting. As well as networking and making the best use of services like LinkedIn to make those important connections, joining a recruitment agency could also be an option. Below is a beginner's guide to recruitment agencies to get you started.
What they are?
An agency acts as a middleman between the job seeker and employers who can both use the service to their advantage. If you're seeking to hire somebody then an agency can take on the hard work and shortlist who they feel would be the most appropriate candidates, removing hours of searching from your busy schedule.
While helping employers find their desired candidates, agencies can do the same but from the other side for job-seekers, finding the jobs that are out there and fit your preferences and then get you in touch with whoever is necessary.
They take a lot of the workload off both sides and are a very useful source to consider using during your job search.
How do they work?
You can sign up to as many agencies as you like to give you the best chance of getting interviews. Certain ones will specialise in particular areas so make sure you do some research before fully committing but simply go online, sign up, put in your details and go from there.
The agency will require information such as a skill set, your preferred industry sector and roles within it and a detailed CV which they will use to place you among the most suitable jobs that they have advertised with them. If there aren't any that suit you, then the recruiters will go out of their way to phone around and research to find better options for you.
Once you've found employment and accepted a position, the agency will then usually take a small percentage of your salary as a payment for getting you that role.
Why should you use them?
To begin with, using an agency will massively expand your job search. There will be jobs found through agencies that aren't advertised elsewhere because the employers put trust in the agency to find them the most suitable candidates for the role.
This then leads to another benefit in that by you providing information about preferences and skillset, the agency will find you roles that suit you best, and perhaps ones that you may have never heard of or thought you'd be good at.
They have the experience and deal daily with a variety of industry sectors, so they will know the job search better than you, what is available currently and all the details about it.
They also help with things like CV's and interview tips so they are completely on your side and a useful thing to be part of when looking for that dream job. Many agencies will run mock interviews with candidates before they perform the real thing and will certainly be able to get your CV up to scratch so that it stands out more than ever.
Ultimately, they remove some of the hard work from both potential employee and employer so check out the websites of some useful agencies such as Michael Page and Randstad now and help yourself find that perfect career.
Harriet Mills is an English Literature and Creative Writing graduate based at her hometown near Cambridge. She is an aspiring writer interested in features and travel writing. She is keen to pursue copywriting as a career as well as maintaining her position as a freelance writer. For more of her story check out her personal website.
Inspiring Interns is a recruitment agency specialising in all the internships and graduate jobs London has to offer.