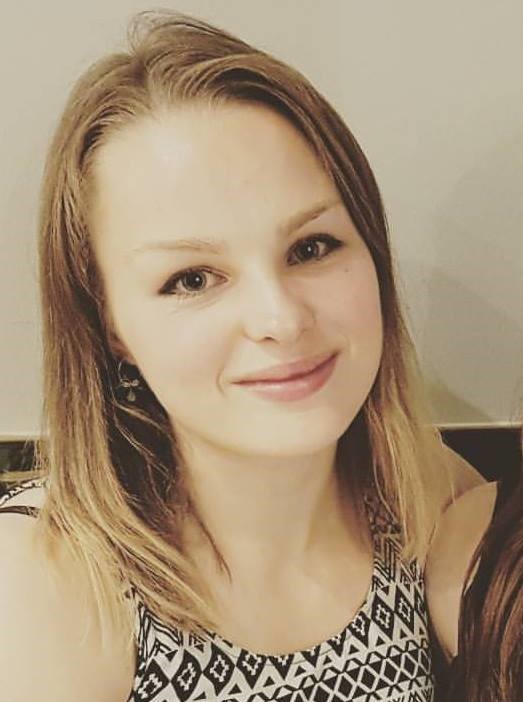 A Candidate Day In The Life of A Travel Marketer
Name: Liz Wootton
Studied: English Literature
University: University College London
What I'm doing now: Marketing Executive at Chic Retreats
What I've done since Inspiring Interns:
Well, I got the job at Chic Retreats and have been there ever since. This week actually marks my first-year anniversary (so this blog is doubly-fitting). I work in the marketing team here at Chic Retreats – an online booking site for lovely boutique hotels from across the world.
We're a small, tight knit team and the vibe is creative and buzzy (think weekly fruit box, everyone in trainers and hot-desking like there's no tomorrow…).
What I enjoy most about my job:
There are lots of things I love about my job, it's difficult to know where to start. I guess the first thing is that I work in TRAVEL –  and represent a host of beautiful boutique hotels.
Most of our hotels are small, independent and owner-run and I really believe in supporting them. It makes a difference if you really believe in what you do – for me we give under-represented hoteliers a real voice in the market.
We give them exposure they never would have got by themselves, whilst supporting small, independent businesses. I also really love the hospitality element – we help people have an amazing time on holiday and take loads of special memories home with them.
Secondly, my job varies a lot but consistently allows me to be creative: something else which is really important to me. There's a lot of content creation and I manage most of the visuals for the company – as well as visiting hotels and taking my own photos.
This sense of being creative lends itself to a deeper feeling of contentment and fulfilment. I really feel like I'm stimulating parts of myself which were buried when I worked in a repetitive admin role.
My work day:
Working in a small team means that there is a lot of variety in day-to-day working life. Whilst I manage the social media channels and B2C newsletters, I also deal with partnerships, social media influencers, press, presentations and parts of the website.
I never completely know what I'll be pulled on to from one day to the next, which keeps the job varied and interesting, to say the least!
9am
Enter the office. First question of the morning: who is making the tea? Fortunately not me today… already off to a winning start.
Look at 'to-do' list… Got lots of little bits to tie up this week, such as:
coordinating several Instagram influencers visits to our hotels (whilst secretly being super jealous of their jet-setting lives), getting ready for the impending doom of GDPR (the European General Data Protection Regulation which came into action on the 25th of May and which every business is currently fretting about) and the current funding campaign which the company is entering into.
Top that off with all the company social channels (which I manage), the B2C and B2B newsletters (which I write and create) and about six blogs waiting for me to write them, and I'm looking at a pretty busy week. Luckily all the stuff is pretty fun to do, so it doesn't feel too much like work.
10am
Head into our weekly 'Marketing Team Meet' where the whole team (6 of us) catch up about the numerous things currently processing (a billion and one). Our digital wizard (Jedi Jarred) does the number crunching and we work out how many bookings we are on for the month and whether how we are tracking for our monthly target. Then we brainstorm on how we can drive more. We all leave the meeting with a bit more clarity on what has been happening throughout our team and further additions to our 'to-do' lists for the coming days.
11am
Time for another brew – which I made myself this time (bummer). I sip on Yorkshire's finest whilst drafting up our B2C newsletter – there's a sense of urgency here as we need to drive some good hotel bookings to meet the target for the month.
12pm
Check in with my social channels whilst dreaming of lunch. I usually post on social around this time to catch people browsing on their lunch break.
1pm
I've got a couple of blogs sitting in 'drafts' so I check over these again, make sure the spelling/ spacing/ hyperlinks all look fine and then take a deep breath and hit 'publish'. The blog I'm actually working on is a 'hotel review' of a stunning Chic Retreats' hotel I stayed at when I was in Berlin a couple of weekends ago – great perk of the job.
2pm
About time for lunch! I work around Goodge Street, in central London, so we are surrounded by a host of amazing lunch spots – the only problem is choosing which one to go to… It's been a busy day, so I treat myself to a hearty box of Thai red curry and noodles (followed by a strong coffee to keep me sharp for the afternoon ahead…)
3pm
We've got one of our brand partner competitions launching today, so I do the final checks of the competition assets. We've been through the process of creating all the adverts (printed and online) and the landing page (where entrants who click on the link will land) so now all that's left is a final check through and then we can launch.
4pm
Had a call with another brand about setting up a potential partnership. They are keen and have a good database and social following – as well as matching our target audience and aesthetic. We pencil in a launch date and start planning how the assets and landing page will look.
5pm
Start to wrap up everything from the day, check in with my inbox to make sure I haven't missed anything. It's overflowing but nothing urgent… tomorrow…
6pm
We have an event tonight: one of our current partners is opening a beautiful new shop and we have been invited to the party. Everyone who's anyone in the fashion world is there – you can't turn your head without spotting a glamorous outfit or familiar face.
The cocktails are amazing and there's a contortionist, stilt walker and oyster stall to boot. Definitely not your average party… We head for the bar and then spend an enjoyable couple of hours networking and eying up the beautiful clothes. Lovely way to unwind after a busy day.
Instagram – chic.retreats
Facebook – chicretreats
Twitter – chic.retreat
LinkedIn:
https://www.linkedin.com/in/elizabeth-wootton-4278b1113/
https://www.linkedin.com/company/chic-retreats/
Check out our marketing roles here. For more information on marketing, see our blog posts on what is digital marketing, and what is social media marketing.