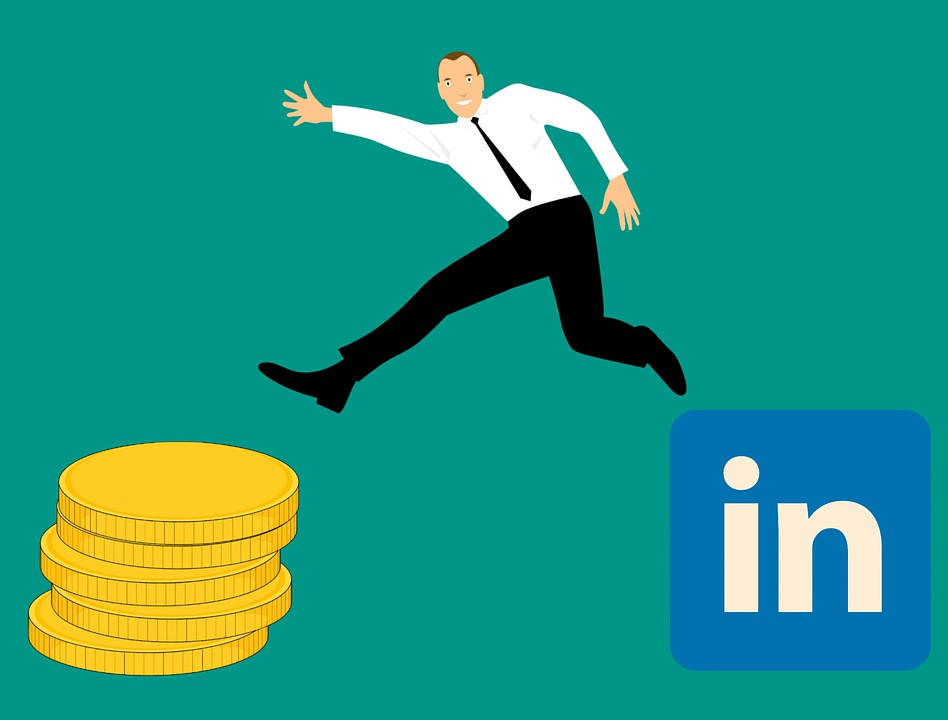 How to Use LinkedIn to Find Your Next Job
LinkedIn, known as the biggest professional networking platform in the globe can help you land your dream job. In fact, Jobvite Recruiter Nation's Survey reports that 87% of recruiting managers use the platform to search for potential candidates.
Also, LinkedIn users in the UK currently, are over 20 million, which is about 60% of the working and student population  in the country. So if you do things right, you might land your dream job with ease using the platform.
Here is how to harness the power of LinkedIn to find your next job.
Work on that profile
Understand that LinkedIn is a professional social networking platform different from Facebook and others. So you cannot use the same profile on your Facebook page, for example, and expect recruiters to contact you. You need to make your profile look professional because that is what the company sees before even meeting with you physically.
Make your LinkedIn profile all about the job you are seeking and what you do. It should present you as someone fit to handle the task. Also, work on your tagline or headline. Don't make it all about your last or current position. Be creative and use the right words to describe your skills and experience to showcase what you can offer. Make your headline catchy and keyword rich also.
If you are new to LinkedIn, then read the profile of others in your field to write yours. You don't have to copy them word for word. Just compare more than two profiles of individuals in your area of interest and take note of how the best ones stand out. Now ask yourself, if you were to be a recruiter, what will make you choose that person, looking at the profile? Also, remember to edit your profile for errors, as a professional dissertation editor  would.
Change your profile picture
Before contacting companies on LinkedIn, you need to get your profile together. That means choosing the right photo among other things. The first thing the recruiter is going to see, and perhaps rate is your profile picture. So upload the best photo that projects you as a smart and intelligent candidate. Interestingly, profile picture can increase your chance of landing the job.
However, wrong profile picture would send the wrong message about you. Some images are ideal for Facebook and other social media networks, not a professional network like LinkedIn. Invest in a professional looking image with your best attire on to capture attention.
Grow your network steadily
You will not be looking for a job if you have the right connections or exposure. So, boost your connections on LinkedIn if you want to be heard or seen by people that can help you secure a job.
LinkedIn makes it quite easy for users to connect with people on the platform. You can even import your contact lists from Gmail with ease. You can also connect with people in your field or make it general. The most important thing is growing your connections to gain more exposure. You never can tell if someone in your list might contact you soon.
Another easy way to grow your network and exposure is to join your university page, professional/trade associations or former employer pages. If you have interest in a company, don't fail to connect with someone already working for the company.
Follow targeted companies
If you wish to work in a company, then you should take an interest in all the news about the company. You might also use the knowledge to scale through the interview when you finally get called.
Also, following companies on LinkedIn is a breeze. You can quickly search for companies on your wish list and follow them with the push of a button. List all the companies you would like to work for and conduct a thorough search on the platform to find them. Beside reading company news, it will keep you informed about new positions.
Quantify your achievements
Don't forget to list your successes on your LinkedIn page. But this time, highlight your accomplishments with numbers to add credibility. They could be your career highlights or achievements in individual roles. Take clues from your resume to write it. Using figures will enhance your trustworthiness and help recruiters to measure your successes.
Network after work closing hours
One way to increase exposure is to network, update status profile and connect with individuals and companies. But you need to consider the timing. Mashable statistics state that only 8.33% of Americans log in to their LinkedIn during business hours, which is nothing compared to the large population that uses the platform in the country.  So, the best time to connect with more people is after working hours. You can conduct your test to figure out the time that works best with regards to interactions and getting responses.
Conclusion
LinkedIn is a powerful tool you can use to secure your next job. You can achieve success using the right approach. Get your profile right and connect with the right people on the platform. Be bold enough to build cordial relationships with recruiters, employees, and friends, in companies you are targeting. Follow the tips above to harness the power of LinkedIn to grow your career and land your next job.
Inspiring Interns is a recruitment agency specialising in all the graduate jobs and internships London has to offer.