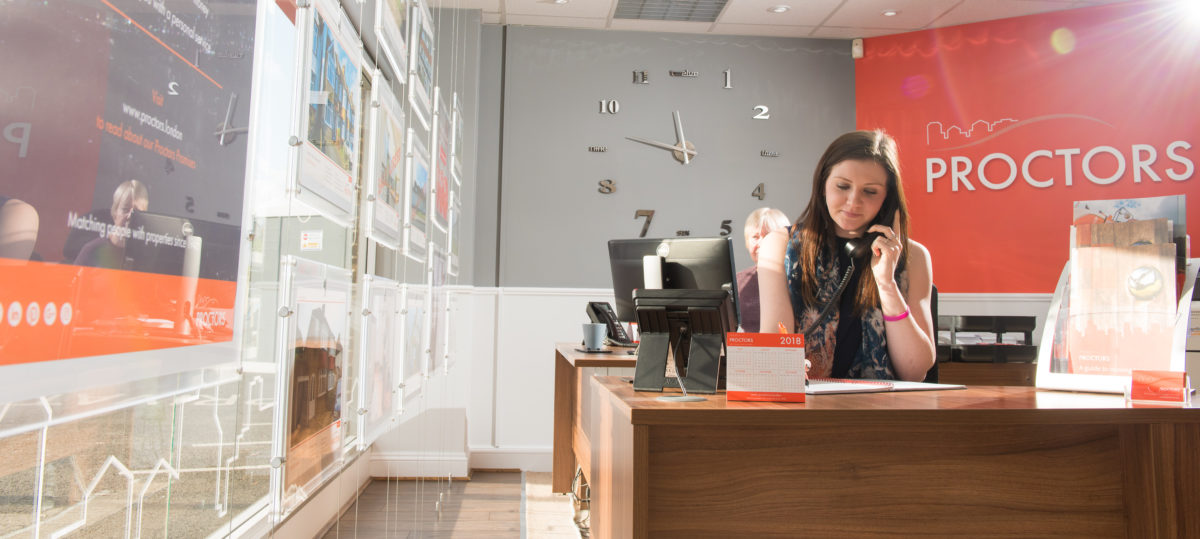 A Day in the Life of an Estate Agent
Words by Jodie Purser, Negotiator at Proctors
Background

I spent my teenage years in Portugal and returned to England in 2013. Having tried a couple of different career paths, I was delighted to have the opportunity to work in estate agency; especially for such a well-established agency like Proctors. I have a passion for working with people and a love for property – with an additional interest in interior design, it really is my perfect job role!
Typical Day
9am – 9.30am
 It's really important that our office begins the day with a staff meeting. It will usually involve delegating valuations and viewings and generally catching up on how sales are progressing.
9.30am – 10am
 Time to catch up on my overnight emails! This will be anything from someone wanting to view a property, their own valued or regarding sales progression. Admittedly, sometimes this does take longer than thirty minutes.
10am – 12pm
Generally this tends to be one of the more popular times for viewings – parents would have done their school drop offs and others will have escaped the rush hour.
12pm – 1pm
An hour or so in between viewings or valuations means I have a bit of time to respond to emails and phone calls from across the morning period.
1pm – 2pm
Theoretically this would be your lunch hour although it's all go-go-go in this business and almost hard to sacrifice the excitement for a sandwich! I find this time good to browse on Rightmove and other property portals. It's beneficial to know what is new to the market in our area.
2pm – 4pm
Along with arranged viewings, this tends to be a good time to prepare photos and floorplans for details and catch up with our vendors and buyers.
4pm – 5pm
At this time, I normally contact solicitors before they close for the day to see if any issues which had come up were now resolved, so that I can then update our vendors and/or buyers.
5pm – 6pm
More often than not this tends to be very popular for viewings, as people are able to come and view properties after they have finished their working day. Last job of the day will generally be writing a list of all the tasks I intend to do the following day.
One of the things I love most about working as an estate agent is that no day is the same! There are always different people, different tasks and different properties to keep you busy. Every day you learn something new.
Inspiring Interns specialises in finding candidates their perfect graduate jobs and  internships.