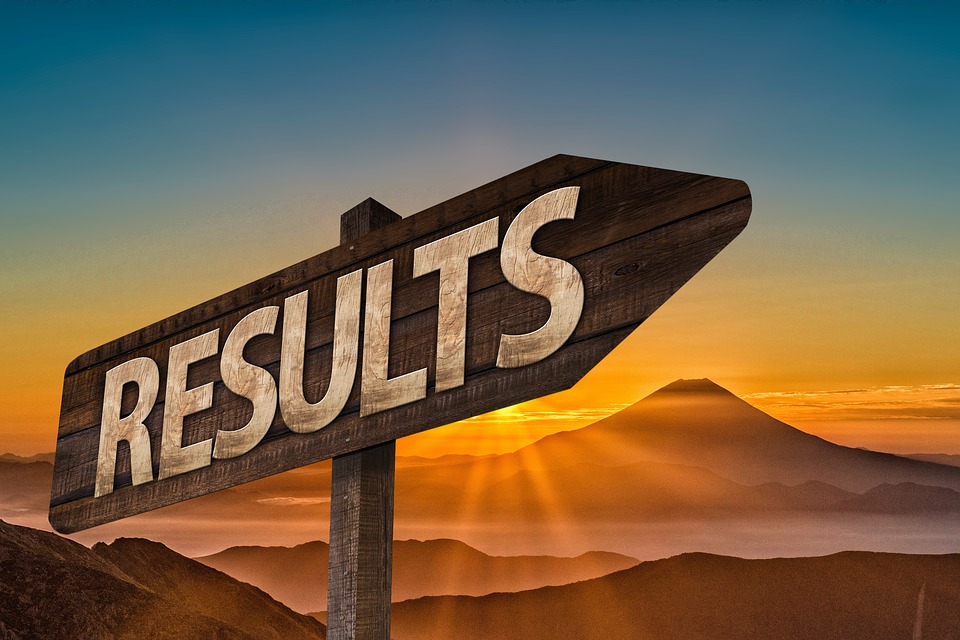 Why Getting A 2:2 Isn't The End Of The World
For you third year students out there, the final results day of university is looming closer every day. You are eagerly awaiting to find out if all the hard work you put in over the past three years has paid off.
Many students fear the "Desmond", formally known as a lower second classification. Students aim for a respectable 2.1, or the illusive first. But, is a 2.2 really that bad?
Here are a few reasons why obtaining a lower second classification is not such a bad thing after all.
A lot of work goes into any degree
Regardless of your result and  chosen subject – a degree is an achievement. If you know in your heart that you gave it all you've got and worked to the best of your personal ability, then managing to obtain a 2:2 is brilliant.
There is a lot of pressure on anybody at university. Whether it's deadlines on the horizon, feeling anxious about being away from home for the first time in your life, or the big bad dissertation – the pressure on students comes in various forms. Dealing with this and finishing with a decent result is something which everyone should be proud of.
One of the reasons why students tend to see a 2.2 as less worthy is because or pressure and comparing themselves to others. Everyone works to their own pace, and everyone has their own individual strengths and goals, so stop comparing!
A degree puts you at advantage on employment ladder
Though numbers of young people going to university is increasing yearly, there are still plenty of people out there who haven't got a degree, placing you at an advantage on the employment ladder.
It's not only the pride you should feel about having a degree but higher education qualifications still have benefits in employment. A degree is still a requirement for many of the professions.
Furthermore, The Complete University Guide found that those with a degree earn more on average than colleagues in the same roles without one. The pay difference can be up to £9,876 for economics jobs.
Gained life skills
As well as employment factors there are many additional benefits to going to university. uni provides you with life skills in a way that going straight from school into employment cannot do.
You gain instant independence when you move away to uni which comes with learning how to deal with a lot of responsibilities you won't have had at home. You'll have to learn how to live in a new environment with new people. You'll need to cook for yourself and manage finance in terms of bills and rent. You'll have to cope with the stresses and strains of everyday life without parents on your doorstep to help you immediately and all the time.
As well as the skills that come with living independently, you'll also learn valuable life skills which are attractive to employers through studying at university. Things like time management, problem solving and communication skills are vital in employment and enhanced massively at university.
Partaking in extra-curricular activities, such as societies, committees and sports teams gives you further skills that can boost your CV.
Your degree doesn't define you
This is so important. The grade you finish up with doesn't define you. Doing a degree doesn't define you. There are so many other things that make up you as a person and employers will certainly look for more evidence than a 2:2 to decide whether they think you're the right candidate for them.
A degree shouldn't solely be about deciding the rest of your life at the ripe age of twenty-one. A degree should be pursuing something that you love, a passion. If at the end of the three years you can say that with confidence, then you've done the right thing. Whatever your result, you should be proud that you've achieved a celebrated qualification doing something that you love.
Harriet Mills is an English Literature and Creative Writing graduate based at her hometown near Cambridge. She is an aspiring writer interested in features and travel writing. She is keen to pursue copywriting as a career as well as maintaining her position as a freelance writer. For more of her story check out her personal website.
Inspiring Interns is a recruitment agency specialising in all the internships and graduate jobs London has to offer.