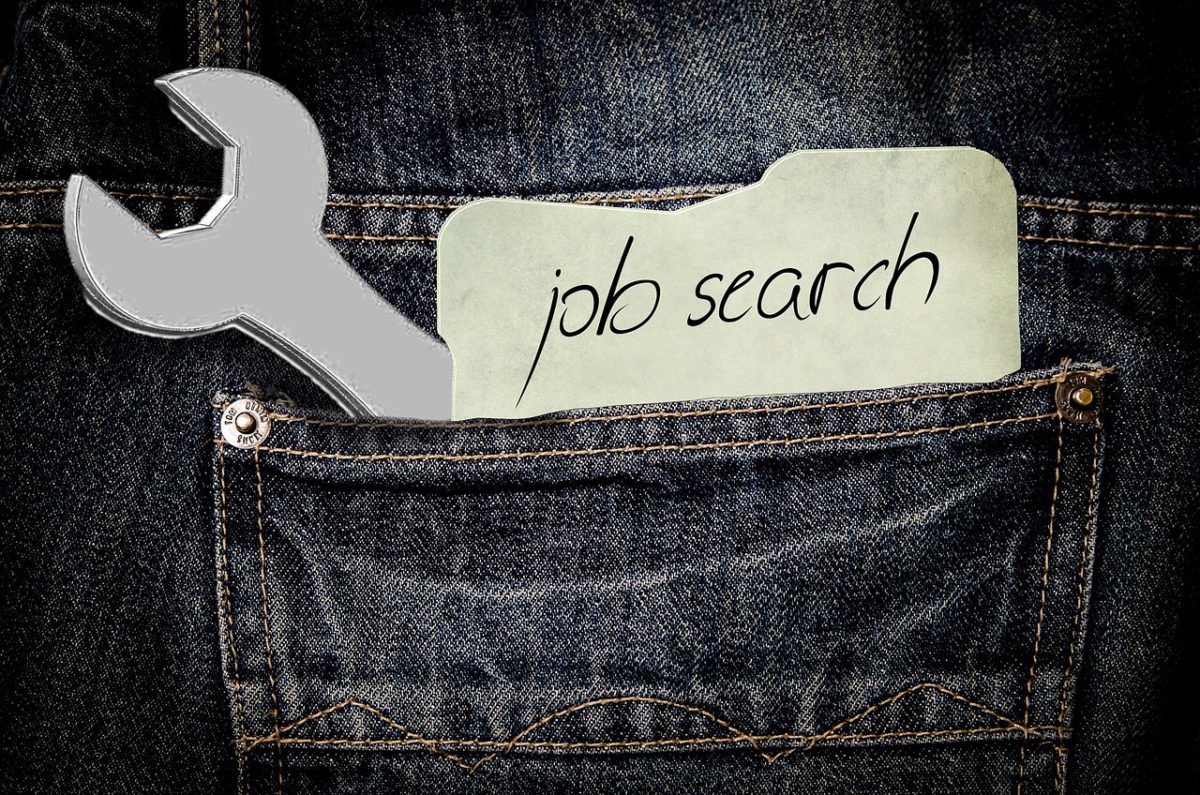 Struggling To Get A Graduate Job? Keep Calm And Carry On
Leaving university without a graduate job lined up can be a stressful and uncertain time. Students stuck in the same situation a year later frequently make the headlines. While much of the careers advice that's available rightly stresses the need to apply early, few would choose to be a latecomer to the graduate jobs market.
Nevertheless, adopting a positive mindset can be instrumental in turning things around. So here are some reasons for optimism.
The distinction between 'graduate' and 'non-graduate' jobs is not as clear as it seems.
Some graduates might be uncomfortable with non-graduate work as a point of pride. After years of studying (not to mention debts), why should you settle for a job that doesn't require a degree?
But as Kathleen Henehan from Universities UK points out, there's no agreed upon definition of 'graduate jobs' beyond a general sense of greater discretion. Moreover, research by the UCL Institute of Education found that over half of additional graduate employment in recent decades has occurred in roles that were previously classified as non-graduate.
So try not to rush to judgment about the status of non-graduate work. By all means, beware that sticking around in lower-skilled employment can damage a graduate's long-term career prospects. But if you enjoy what you're doing, then look ahead — could it be the graduate job of the future?
Use your non-graduate work experience to set yourself apart.
It's a truism that no experience is wasted. But that doesn't make it any less true. Instead of dwelling on the head-start some of your peers have had in graduate jobs, think about the skills and attributes you have been able to demonstrate since leaving university.
Employers often state that universities don't equip graduates with the soft skills to succeed in the workplace. This is why some graduates experience a 'culture shock' in making the transition to higher-level employment and fail to progress in these positions.
On the other hand, the Higher Education Careers Service Unit (HECSU) found that many graduates in non-graduate work gained confidence in applying for higher-level roles with their new soft skills. Proving you can manage your time, work in a team, take responsibility and communicate findings — these are all music to the ears of employers. It might be easier and quicker to demonstrate these in a lower-intensity role, while you continue your search.
The graduate jobs market is on an upwards trend.
The UK graduate jobs market is strengthening. An 11% rise in vacancies is forecast for this year, the biggest increase since 2015. In addition, many graduates end up turning down or reneging on graduate job offers at short notice. High Fliers reported 800 graduate vacancies left unfilled last year.
While that might seem demoralising news for graduates struggling to land their first job, it is, ultimately, good news. Contrary to some news reports, there are not 'too many' graduates in the labour market — those years spent acquiring valuable skills and experience will pay dividends in the end!
Watch out for graduate job opportunities opening throughout the year.
Did you miss the deadlines for the big graduate schemes? Don't panic.
Firstly, there's always a chance it wasn't for you; in which case, you avoided rushing into the wrong scheme. According to the Association of Graduate Recruiters, a fifth of graduates don't complete the first year of their graduate programme.
Secondly, research graduate job vacancies with small- to-medium sized enterprises (SMEs). Three-quarters of graduate vacancies are with charities, the public sector or SMEs — but they are often less publicised.
It's easy to feel demotivated or that you've somehow 'missed your chance' after graduation. But such feelings can become self-fulfilling prophecies if left unchecked. Instead, be proactive, know your industry, and remember that you're not alone.
Inspiring Interns is a recruitment agency specialising in all the internships and graduate jobs London has to offer