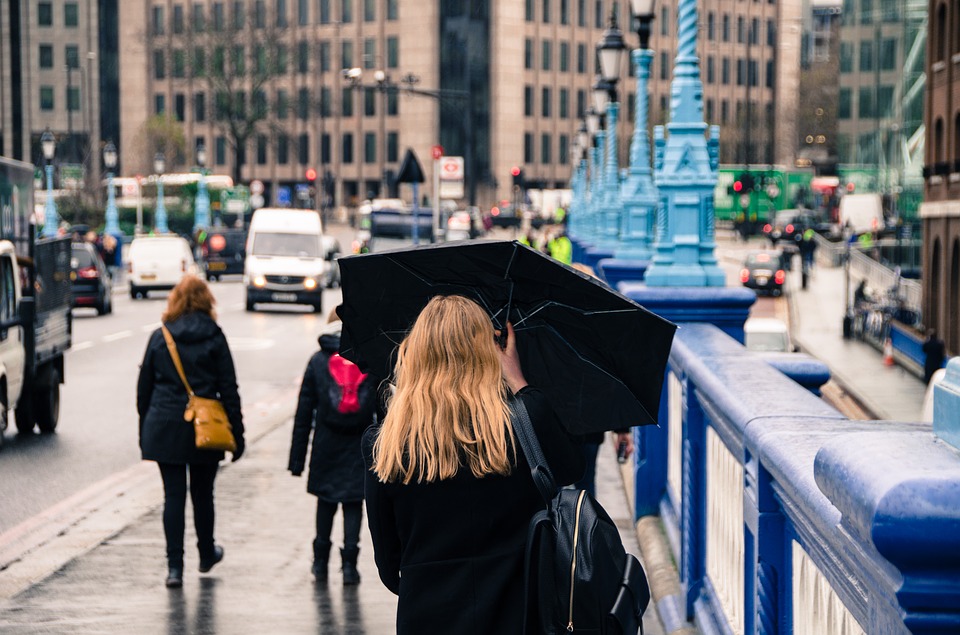 6 Ways To Keep Fit And Healthy During Your New Job
You've started your graduate job and suddenly there's no more down time. You get up early, go to work, and by the time you've got home and had dinner, all you want to do is sleep.
Do you feel like your health and fitness have slipped since starting your new job?  If you do, then read these ways to keep fit and healthy during your new job.
Eat the right foods
We can all be tempted by junk food and sugary snacks. But these will do you no favours when you're trying to concentrate on your new workload everyday. To ensure your mind and body stay healthy during your graduate job, make sure you plan your meals carefully.
Choose fruit over chocolate, popcorn over crisps and and try not to go overboard on the coffee. For more advice on how to eat healthy while maintaining a full time job, read our brain boosting tips.
Make use of your lunch break
Most companies will give you an hour for your lunch break. This is time you can make the most of, to ensure you stay as fit as possible during your graduate job.
Why not check to see if there is a gym near your office? Not only will going to the gym during lunch keep your body fit, it is also a good way to de-stress. This will ensure you return to work after lunch fully relaxed and in a good space to focus.
If gyms aren't for you, then some companies will have running clubs, or yoga classes you can participate in during your lunch hour. This is not only good for your health, but will give you the opportunity to socialise with and get to know your new colleagues better.
Failing that, why not go for a light jog, or even a walk at lunchtime? It's a great way to get some fresh air, unwind, catch up with colleagues and also to familiarise yourself with the area in which you now work.
Tai Chi
Tai Chi  has numerous health benefits, making it suitable for anyone of any age to do to improved their health and fitness. Not only does it make for a great work-out, it is also extremely relaxing.
Another great advantage of Tai Chi, is that it can be done pretty much anywhere and in a small amount of time. This makes it very easy to fit around your new busy work schedule.
Why not find a park close to your office and spend your breaks there practicing Tai Chi?
Invest in some weights
If practicing Tai Chi in public sounds like your worst nightmare, fear not. There are other great ways you can stay fit quickly, with the option of a more private setting.
Invest in some weights. Not only is it easy and quick to do, weight training is in the top five best exercises you can do. Workouts with weights can be done from the safety of your bedroom. Also, because you don't need to travel anywhere, you can fit your workouts in around your work routine easily. You can easily start your day by lifting weights, or give yourself a mini workout when you get home from the office or before bedtime.
Get enough sleep
It may be hard to find enough time for sleep when you have to get up early to travel to work. But trust me, it's worth finding the time. Studies show that getting enough hours sleep is important for your mental health, as well as your physical wellbeing.
Go to bed early to ensure you get the right amount of hours of shut eye each night.
Stop Drinking
This may sound like boring advice, but you're not at university anymore. Gone are the days of struggling through a 9 am lecture with the hangover from hell.
Try not to drink during the week. This bring your health and fitness on leaps and bounds. It will also ensure you're being as productive as you can be during working hours . This will  allow you to focus on your new job, gaining the most out of the opportunity.
See? It's not as hard to keep fit during your new job as you thought it would be. Why not put these tips into practice and see for yourself how improving your fitness will have a positive impact on your productivity at work?
Inspiring Interns is a recruitment agency specialising in all the internships and graduate jobs London has to offer. Rosie Fitzgerald is a freelance journalist, who studied English Literature and Creative Writing at UEA and has previously been published by The Tab,  Babe and The Guardian.