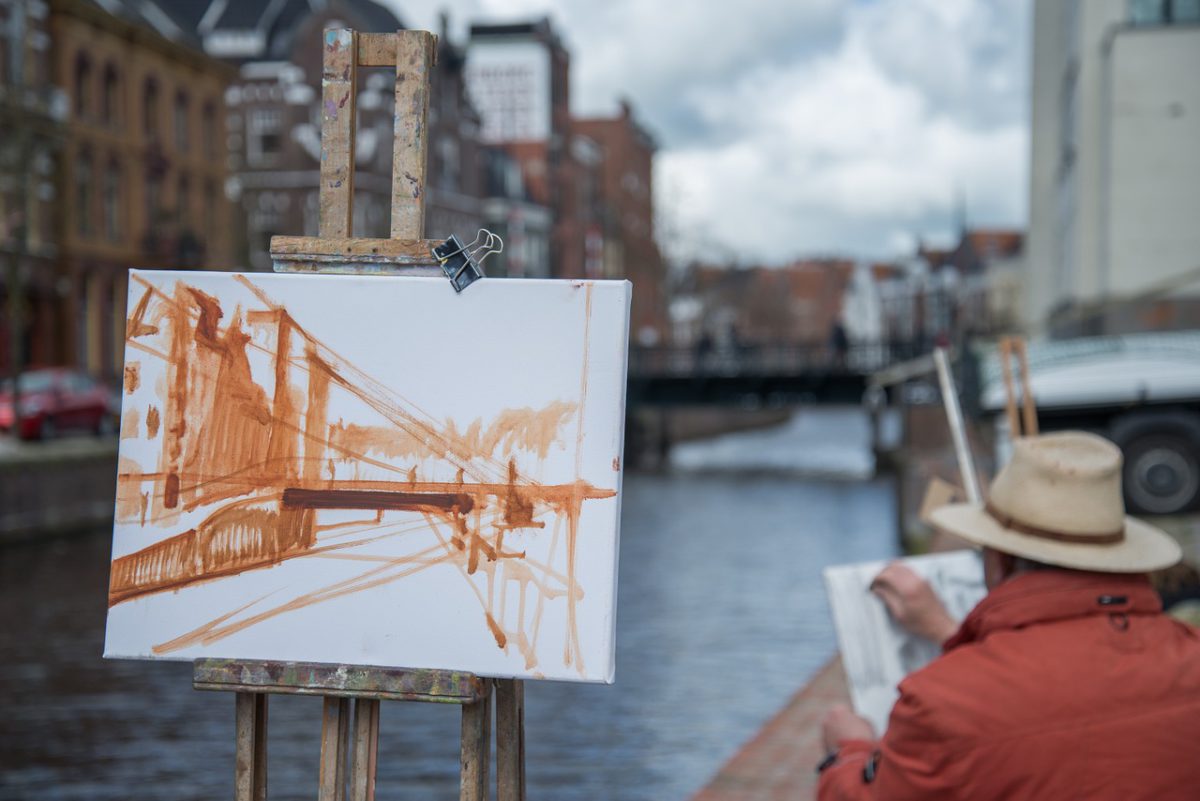 Dead-End Degree? Career Options For The Professional Artist
Schools sometimes dismiss art as a dead-end subject in terms of career prospects. However, the pursuit of a career in art can lead to more places than a damp shed containing simply an easel and some dried-up paints.
If you're sick of people telling you to drop art for a more 'academic' subject, then this list will provide you with some ammunition for response.
Gallery work
A love for art doesn't only mean creating your own artwork; a budding artist explores an art gallery like a kid in a sweet shop, gazing in awe as they walk through the canvassed corridors.
If you too prefer Caravaggio to caramel then apply for a job in an art gallery. All sorts of employees come together to create touching exhibition within an often impressive physical space. From tour guides to curators, management and upkeep roles, there will be a job to suit your skillset at a gallery near you.
Ceramics café
Like your crockery to be of the interactive variety? Ceramics cafés are popping up all over the country. Here, customers decorate an unpainted piece of pottery from teapots to ornaments, all while enjoying a cuppa on the side.
Ceramics cafés have display pieces carefully painted by their talented staff members. If your painting is worthy of gracing a display cabinet, search for an arty café near you. The only thing you're in danger of is dipping your paintbrush in your brew.
Art therapist
Art is brimming with weird and wonderful characters like the esteemed Pablo Picasso or Vincent Van Gogh. But if you're not planning to slice off one of your ears any time soon, consider using your artistic gift to help others.
Art has proven therapeutic uses such as the relief of anxiety and stress. You'd be helping people while doing what you love – what could be more rewarding?
Graphic design
If you're IT savvy as well as artistic, pour your creative juices into the computer. Graphic designers have to be adept in Photoshop to craft professional quality images for use in the likes of magazines and posters. An eye for design and computer fluency are key to this role.
If you're not yet highly versed in the language of computers, enrol in a Photoshop course to get your skills up to scratch.
Illustrator
If the word technology sends chills down your spine, or you'd rather own a vintage sketchbook than a shiny laptop, why not try your hand as an illustrator?
Books – children's books especially – are brought to life by the colourful illustrations that dance across their pages. These drawings, adding a splash of fun to the monochrome pages they inhabit, need a quirky, imaginative illustrator.
Make-up artist
Bored with a two-dimensional rectangle as the foundation of your artwork? Why not use someone's face as the canvas upon which to create your masterpiece? The many make-up competitions run around the world prove that there's more to the job than repeatedly creating the 'natural look'. Equip yourself with some YouTube make-up tutorials and get practising on your friends.
Art teacher
Lots of the jobs on this list are freelance or self-employed careers. For more job stability and a steady income, why not become an art teacher?
Remember the precious couple of hours a week in which you were allowed to venture into the art rooms at school, only to end abruptly for an onslaught of trigonometry and algebra? Well, when you were dragged kicking and screaming from the colourful haven of the art room, your teacher remained. Get yourself a PGCE and turn the tables to nab a job as an pedagogue yourself.
Painter and decorator
If all you want to do is paint and all the other jobs in this list are tainted with other duties like report writing and psychology degrees, then become a painter. It's as simple as that. Sure, employment as a painter and decorator wouldn't allow you any creative freedom, but you would get to play with the biggest paintbrushes in the business. After all, Michaelangelo's greatest achievement was painting a ceiling…
No careers in art? Don't make me laugh. Now get out there and create!
Inspiring Interns is a recruitment agency specialising in all the internships and graduate jobs London has to offer.