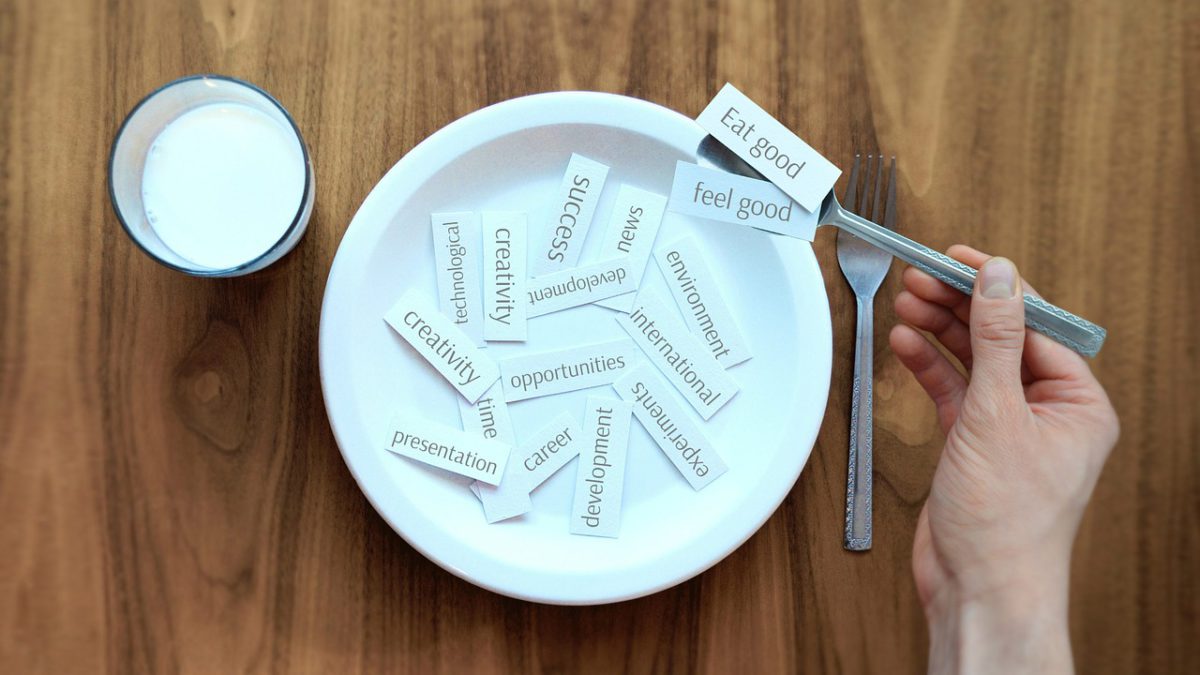 6 Foods To Boost Your Brain In The Office
We've all been there. You've tried going to bed earlier. You've lost count of the amount of coffees you've drank before lunch. But you still find yourself pinching your arm in an effort not to fall asleep at your desk.
Fear not. Simply changing your diet can increase your motivation levels and give your brain the extra boost it needs to get through the working day.
Wake up and smell the porridge
In a recent survey, a shocking 47% of Britons admitted to skipping breakfast. If office motivation is what you're after, then don't join them!
Breakfast isn't called the most important meal of the day for nothing. When you wake up blood sugar levels are low, meaning your brain isn't working at its best. Giving yourself enough time for breakfast in the morning will give your brain the extra boost it needs.
Choose porridge first thing as it will keep you fuller for longer, meaning you won't have to dive into the snacks so quickly.
Replace the biscuits with bananas
If you start feeling hungry while at work, don't be tempted by sugary treats. Instead, try a healthy snack such as a banana. Not only do they keep hunger at bay but, unlike biscuits or chocolate, they help moderate blood sugar levels. This way you won't suffer a crash at the office.
Bananas also release dopamine, which will increase your motivation and ensure you stay focused on your work.
Include fish in your lunch
Yes it might stink out your office and your colleagues probably will complain, but choosing fish for lunch is worth that risk. Oily fish such as salmon contain Omega 3. This has been proven to increase concentration and motivation by helping the brain to think and process.
Make this small change and you can say goodbye to the post-lunch slog and hello to a whole new level of focus.
Coffee's not the only source of caffeine
Talking of a post-lunch slog, how many of us reach for the coffee in an attempt to get an afternoon boost? This may not be the best answer. Although in the short term you will experience a spike in energy, they will soon crash to below what they were to begin with.
Look to other things for your caffeine fix – for example green tea. Not only does it contain moderate levels of caffeine for that instant boost, it also includes polyphenols which will improve your brain function.
For when you just need to binge on snacks
Don't worry, we're not trying to take all the fun out of work-time snacking. Sometimes the only thing that will get you through the day is continuous grazing. Instead of crunching on crisps, try swapping for popcorn. Not only will it satisfy your snacking needs but the wholegrain and fibrous food will keep you satisfied  for longer.
If you have a sweeter tooth, try swapping your usual chocolate bar with dark chocolate. Much like green tea, it contains the caffeine you're craving to keep you going long into the afternoon.
Just add ginger
Ginger is my medicine for motivation. Studies show that ginger has a positive effect on the mind. If enhanced memory and extra clarity is what you need more of at work, then look no further than ginger root. The great thing about it is it can be easily added to pretty much anything. Simply grate it into a hot drink, or even sprinkle some on that popcorn.
Just by making these small changes to your diet, you can make a huge difference to your performance during the whole day at the office. Not only will you see motivation improve but, with these healthier alternatives, you can enjoy other benefits such as better skin and improved health.
So what are you waiting for? Go pack your lunch box.
Inspiring Interns is a recruitment agency specialising in all the internships and graduate jobs London has to offer.