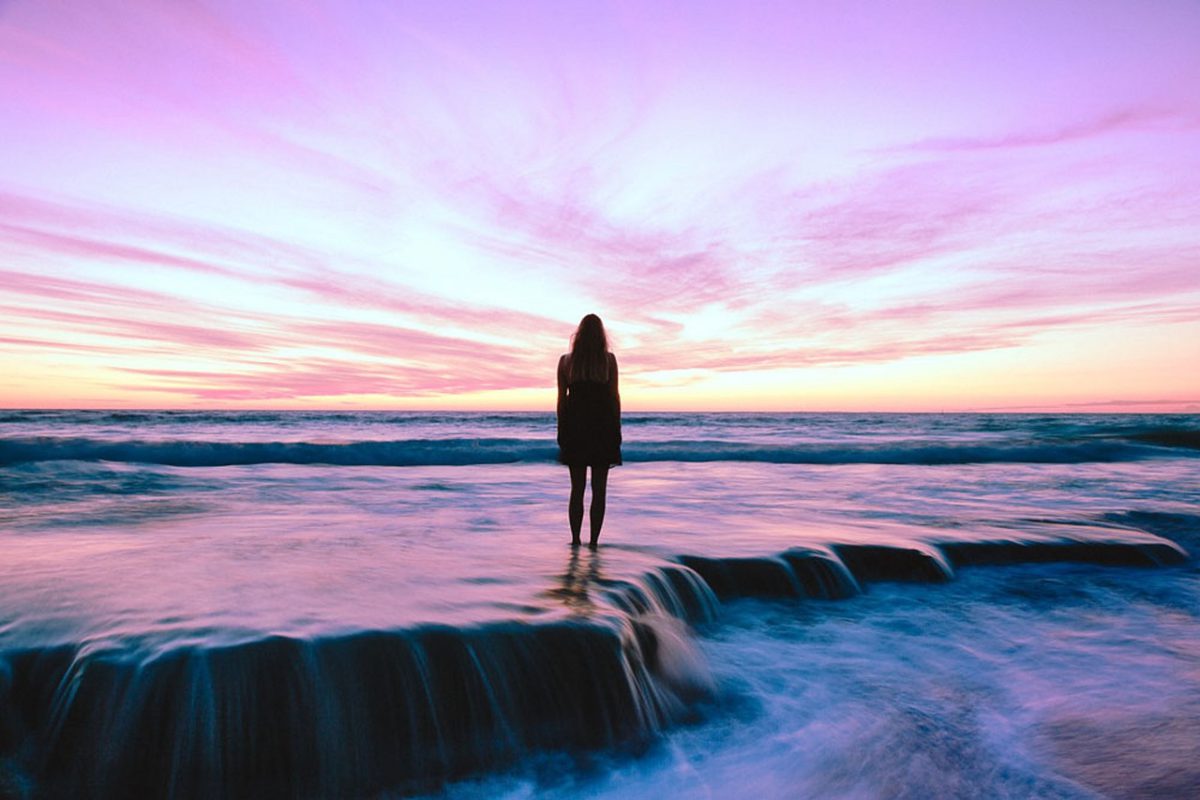 The 10 Best Internships Any Company Has Ever Offered
Internships. Those few months where you're paid a pittance to make milky cups of tea, sift through piles of post and tend to general admin duties. The weeks of work that make you question your choice of career.
Fear not! If you are on the look out for an awesome internship, check out these eight fantastic opportunities from across the globe.
1. Professional holiday Instagrammer
At the beginning of this year, Royal Caribbean UK and Ireland ran a competition to find an #ExtraordinaryExplorer to set sail during the summer.
The job specification wanted a"photographer, documentary maker and a storyteller" with "extensive knowledge of all 23 Instagram filters" to spend three weeks sailing the Ovation of the Seas (Beijing), Anthem of the Seas (New York) and Freedom of the Seas (Barcelona).
The chosen one would not only experience this incredible cruise route but receive £3000 in prize money, on the condition they share their cruise ship adventures with the world via social media.
Applications for this summer's internship started in January 2017, so keep your eyes out next year to see if they're hiring again!
2. Tropical house-sitter
Fancy sitting around all day watching tv? Or perhaps you'd rather roam around an island all to yourself?
Back in 2009, one lucky Brit was hired by the Australian government as a caretaker for their beautiful Whitsunday Islands. A £70k salary was up for grabs, for 12 hours work a month and your own home on a tropical island!
The catch? This was a once-in-a-lifetime opportunity. The job hasn't been relisted, but it would go down in history as one of the best internships ever.
3. Gin-taster
It is no surprise that, with 19 million litres of gin being drunk every year, the chance to be a fully-fledged 'gintern' has risen again this year.
IloveGin was giving one lucky person the chance to taste-test and travel the world. With over 5000 applications and a whopping £20,000 salary for the successor, if you love gin then this was the internship for you!
Fingers crossed the internship makes a comeback next year.
4. Disney Prince/ss
From January-March and August-November are the months when Disney – famed for making lions sing (see: Lion King) and everyone cry (see: all Disney films) – takes on internship applications.
From catering to sales to horticulture, Disney offers opportunities for anyone and any major. Unfortunately, these are for students at US school and colleges – but don't panic! There's a Disney International Internship Programme for non-U.S. students.
5. Fashion week intern
This is one hell of an opportunity for someone who's fashion-obsessed.
It's no secret that the fashion industry is super-competitive, and fashion week placements rapidly disappear before they've even been applied for. But if you think you're got what it takes, apply for a Paris fashion week placement with Go Abroad – and no, you don't need fluent French!
6. Netflix watcher
For any student, this may be the most over-qualified internship available. It's no shock that the majority of students binge-watch Netflix on a regular basis. Back in May 2016, Netflix was looking for a 'grammaster' intern in Europe to travel all over the world, record all the on-set action on its popular TV shows and document their time behind the scenes.
They were even throwing in £2000 a week for your time, living and travel costs. Fingers crossed it repeats this too-good-to-be-true opportunity! Where do we sign up?
7. Banking
Okay, so you'll need super top grades at uni and a proven interest in the financial sector, plus a rock-hard work ethic to beat all other competitors. Got all that? Brilliant! Apply for Morgan Stanley's summer internship program and you could earn a whopping £2,800 for a few weeks' work! 
8. Beer drinker
If gin isn't your tipple of choice then perhaps would like to take up a job with World of Beer. They hire professional drinkers to "live, drink and tell the tale to the world". As long as you're outgoing, over 21 and social-media savvy, you're in with a chance!
Check out the site next year for details of another upcoming position.
9. Google
If you're searching for a fun internship, look to the company you search with every day. Google offers 11-week internships, all competitively paid. It gives you the opportunity to attend weekly meetings and to work with a mentor to jump-start your growth. No matter what you're studying at university, Google encourages you to apply.
If working at one of the world's most successful companies wasn't enough for your cv, then perhaps the free gourmet breakfasts, lunches and dinners, as well as massages, access to a gaming room and other exciting activities like rock climbing and evening cruises will tempt you to apply.
10. Turtle-saver
Are you a marine biology lover and fancy being on the beach in the sun all day? This internship could be for you!
Although unpaid, this epic research project run by The Science Exchange could take you to Mexico, Honduras, the Caribbean and other parts of Latin America. It's open to students from all over the world and is perfect for someone with good Portuguese and/or Spanish and a passion for turtle conversation. Sun, sea, snorkelling and saving the world beats transcribing in an office *any* day of the week.
---
Rebecca Miller is a freelance multimedia journalist and graduate from Bournemouth University. You can check out her online portfolio here and find her on LinkedIn. 
Inspiring Interns is an internship and graduate recruitment agency. To browse graduate jobs, click here. For senior digital and mobile jobs, please see Inspiring Search.