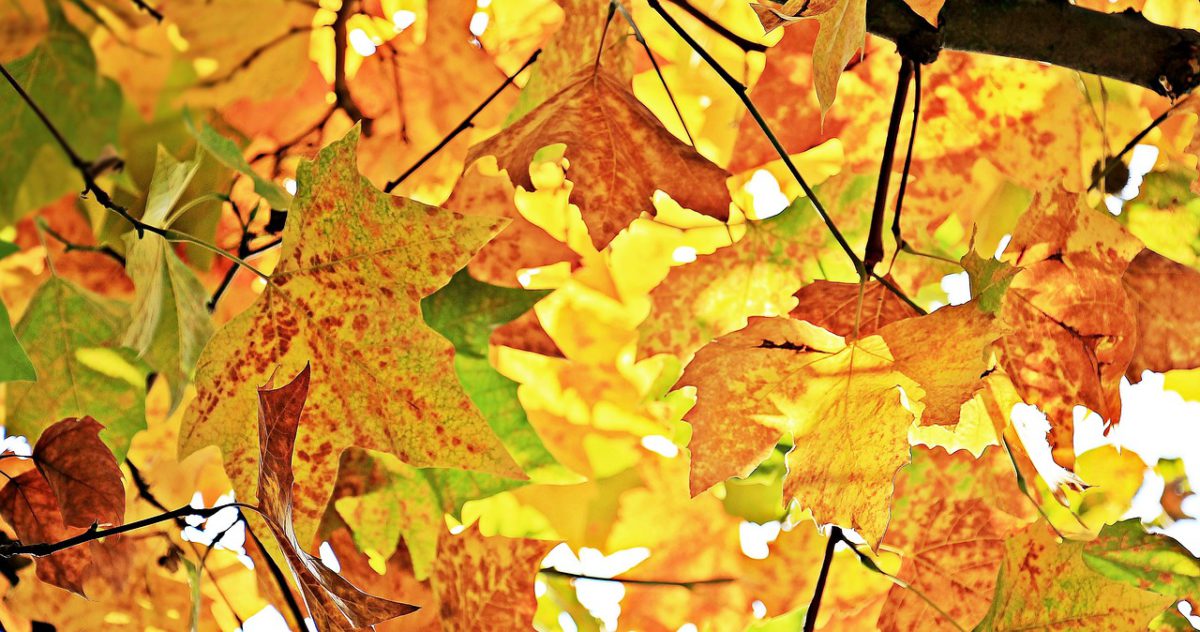 Feeling SAD? Don't Let Winter Weather Your Studies
As the weather takes a nose dive into more chilly climes,, our moods tend to dip as well. Many of us suffer from seasonal affective disorder (SAD), a type of depression that results from lack of sunshine, generally hitting sufferers at the beginning of autumn. Still, there are ways to escape the misery of the changing weather and enjoy a positive autumn.
Anxiety, sleep deprivation and exercise can have a huge impact on our mental well-being. Most people who feel low will start to feel better after a few days or weeks but if these feelings persist or get in the way of everyday life then it's time to seek help.
Check these signs to see if you have SAD and use these tips to eliminate any negative thoughts before they bury down too deep.
Don't hibernate
Plan a walk in the countryside.  Walking and exercise can really benefit mental health; they improve self esteem, reduce stress and fatigue, and can even help with the quality of your sleep.
Whatever its failings in the eyes of SAD sufferers, autumn is a beautiful time of year to enjoy the changing colours of nature. There are plenty of walks all over the country to choose from, so get those boots on and scram.
If you need a bit of a push to motivate your exercise habits, signing up to a challenge might help.  People often sign up to triathlons and marathons as they need a target to work towards. If this sounds like you, have a look at some options and get training!
Put some light on the matter
Get a lamp! SAD lights work as light therapy which helps to replace daylight that we miss during the cooler months.  There are plenty of different ones to choose from, so do your research and get one that suits your needs.  There are even alarm clocks which wake you up with natural light.
Book in some fun times
When the weather's howling outside and you don't fancy facing the elements, why not treat yourself to a theatre, play, or a concert? There are many options depending on what kind of show you like, so get searching sites like Ticketmaster, live nation or ATG  to find tickets. If you're short on money the BBC have free tickets to some of their entertainment and quiz shows, so browse the website see if you're lucky enough to bag some tickets.
Exercise!
Autumn is one of the best times to exercise; not too hot and not yet brushing the freezing temperatures. For inspiration, do your research and find out what kind of exercise suits your needs. Solo activity such as running, or team work like hockey? A brisk run, or even going for a swim? Whatever it is, get moving!
Challenge yourself
Getting into a new hobby can be one way to distract yourself away from the doom and gloom of the plummeting temperatures. Whether it's taking on something totally new like photography, or joining a reading group, they will be plenty on in your local area. Good places to look out for groups to join are your local students union, or a meet up group in your area.
Though autumn is a hard time for many, don't succumb to the perils of the falling temperatures. Embrace the changing seasons and get involved in something new, whether that's a new sporting activity, a new hobby or setting yourself a challenge.
So throw off that duvet and get some friends together! And if everything goes to the dogs, we hear Lanzarote, Costa Rica and Cape Verde are popular this time of year.
Inspiring Interns is an internship and graduate recruitment agency. To browse graduate jobs, click here. For senior digital and mobile jobs, please see Inspiring Search.