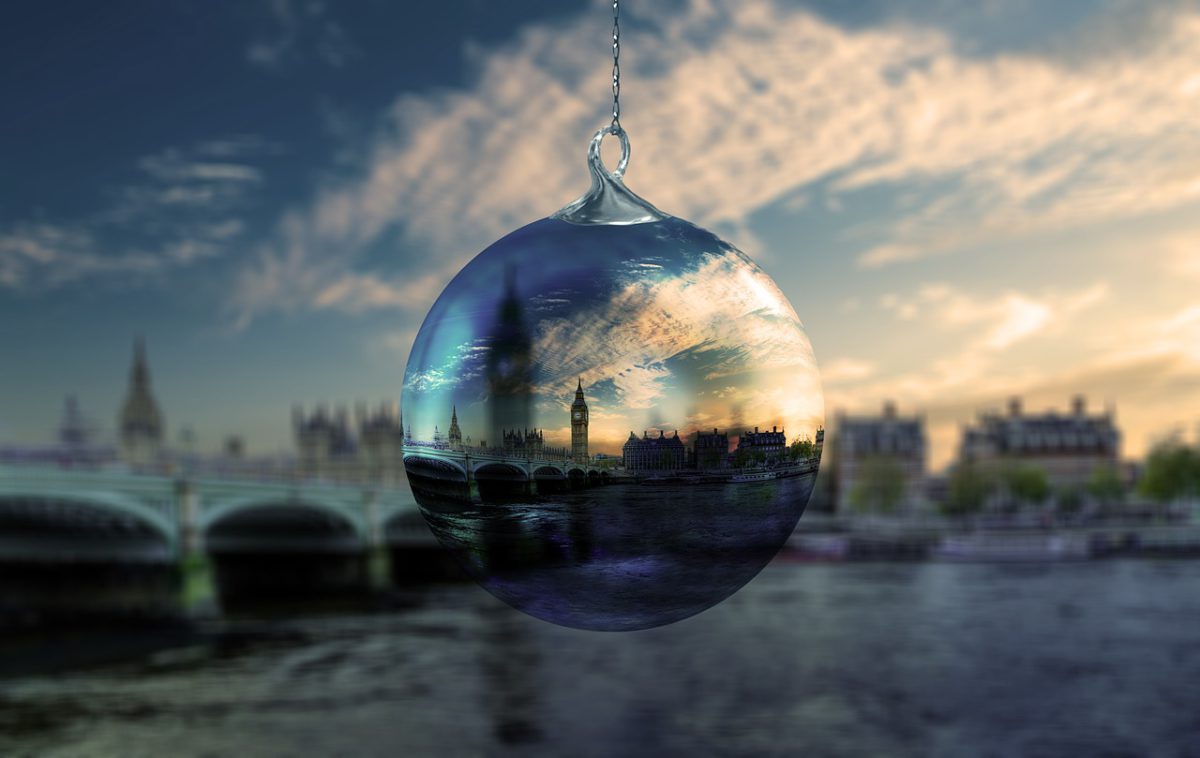 3 Things To Know If You've Secured A Grad Job In London
London has always been a big city of bright lights for job-seekers, but in recent years its pulling power among graduates has hit new heights. In 2014 and 2015, 24% of new graduates from UK universities found their first career opportunities in the capital within six months of finishing their studies, according to a report by the Centre for Cities. This means that there are more people getting to grips with life in London than ever before, typically with only a short amount of time to prepare.
If you find yourself among the thousands of graduates heading to London for your first career step, there are a few considerations you need to make. To give you a hand, we've listed three things to think about to help you prepare for your big move.
Housing can be very expensive
If you've landed your first job and you've got a start date, one of the first things you'll need to think about is where you're going to live. Unfortunately, if you're from just about any other region of the country, you're in for a rude awakening — London's rent prices are among the highest globally at an average of £963.69, according to research by Nested. Should you be looking to move in the months straight after graduation, you may find it an uphill battle to afford somewhere right away.
You can begin to reduce these costs by knowing where to look for cheaper housing. The closer you are to Zone 1 (on the tube map) the pricier rent will be, but, thankfully, the city's excellent transport links make it possible to commute from further afield where rent is more affordable. If you're willing to share with other people, affording an apartment is a lot easier, and websites like Spareroom and Roombuddies make it easy to get out there and find flatmates you get on with.
Renting also requires a deposit to be made, which can be as much as two months' in advance. At London's hefty rates, it can be a challenge to scrape together a lump sum of £1500–2000, especially when you've got other moving costs to consider. One solution is to take out a personal loan, such as these ones offered by H&T, which can give you access to a sum quickly with a spread-out payback period. You can use their calculator to see how yours would work out over time.
Travel is easy but needs some planning
London is one of the best-connected cities in the world, with plenty of buses, trams, and trains to get you around, as well as five nearby airports and several major train stations to get you in and out. However, when you combine these together, you get a map that can look confusing to a newbie.
Thankfully, there is a route planner available from Transport for London, as well as a user-friendly app from Citymapper, that can help you join the dots as you go. It even has an offline mode for use when you're travelling underground, which is very handy. Using these tools, you'll be able to make the commute between your home and your new job without any problems.
Almost every Londoner is the proud owner of an Oyster card, which allows for easy payment of fees on almost every mode of transport. Journeys through Zones 1–9 are actually cheaper if you use one of these cards as opposed to buying a paper ticket. A new alternative that many people are beginning to use is the contactless payment options on your debit or credit card, which remove the need for any extra card or pass altogether.
Meeting new people is simpler than you think
One of the most daunting things about packing up and heading to a new city is leaving all of your friends and family behind and striking out on your own. However, there are a few things you can do to ease the transition of your big move.
The first thing you should try to do is attend any social events at your brand-new job. Not only is this the perfect opportunity to get to know some of your colleagues outside of a work setting, but it allows you to speak to people from other departments who you may not work with on a day-to-day basis.
Try to get out and about with any new housemates that you've moved in with too. Many other people are in the same boat as you, and you can expand your friendship circle by socialising with them and their friends. You can also use sites like Meetup to find people nearby with the same interests and passions as yourself, as well as check listings on Londonist and Timeout to find parties and cultural events to go along to.
Give these three considerations some thought before your big move and you'll be much better placed to adapt to your new life in London. When you've got a great job, apartment, and social life, you'll be wanting to thank us later.