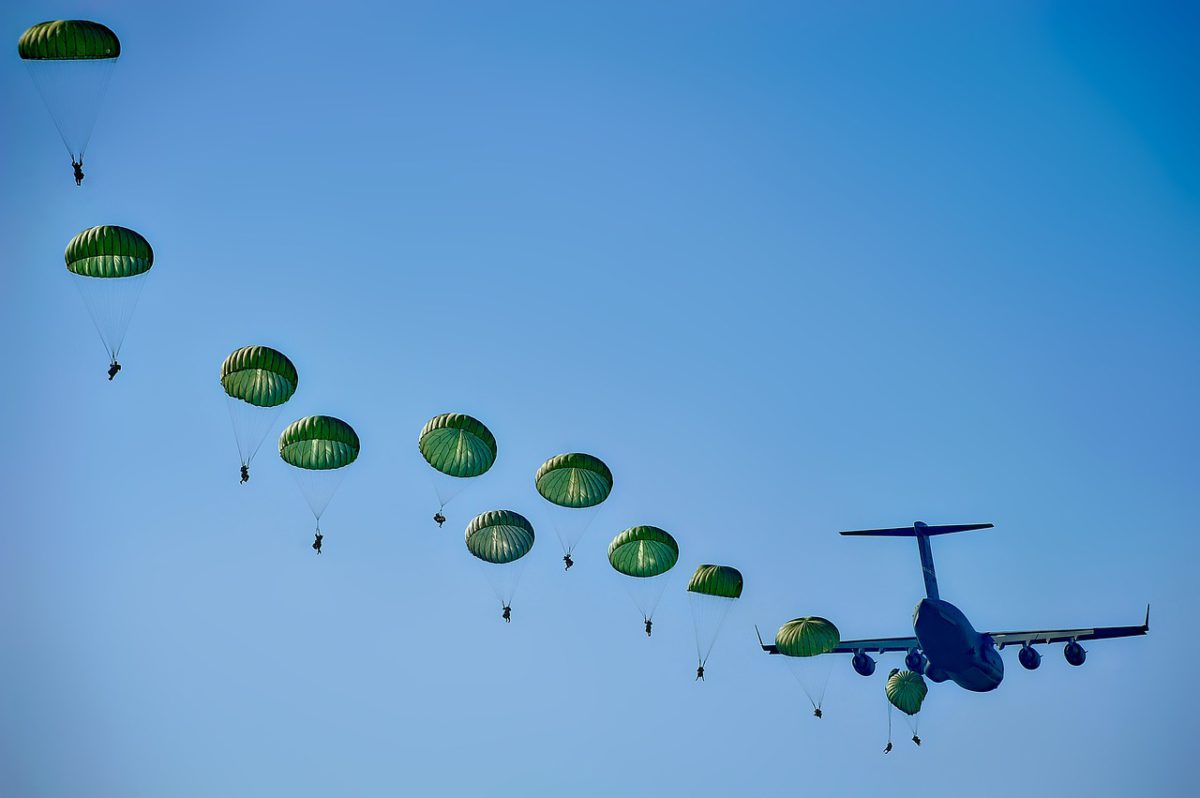 The Reservist: 5 Ways The Army Reserve Can Improve Your Professional Life
In the last few years, the British Army Reserve has become an increasingly popular choice for students and professionals alike. This has followed a major drive by the government to boost recruitment numbers for both the Regular and Reserve forces.
With a huge range of specialist roles to choose from and a highly flexible training process, the rewards of joining are cementing the Army Reserve as one of the best supplements to a professional portfolio. Bear in mind that, although you do get paid for training and hours worked, the benefits of being a Reservist extend far beyond the wages!
It looks great on your CV
Most reservists are expected to commit to a minimum of 27 days over the course of each year. Although this might seem a lot, these are made up of mid-week training nights and the occasional weekend away. For the time you need to dedicate to it, the rewards are high.
Being able to state on your CV that you serve in the military goes a long way to impressing a prospective employer. The military is generally considered synonymous with a strong work ethic, good organisational skills and a no-nonsense approach – all valuable traits for a hiring manager's consideration.
Learn skills transferable to the civilian world
Although some reserve units are combat-focused, there are a whole range of other specialisations. These ranges from more obvious roles such as HR, logistics and medicine, to less obvious but equally useful ones.
Take engineering, which provides the kind of practical, hands-on experience that many engineering or physics graduates might otherwise lack. Or skills learned in the Intelligence or Signals companies, such as languages, research techniques, IT skills and electronic communications.
It's worth trying to join a unit whose specialisms compliment your day job, as this strengthens your position in both your day job and Reservist role.
Develop teamwork and leadership skills
Military training focuses heavily on teamwork; successful operations rely heavily on soldiers being able to communicate effectively, look out for one another and understand their position within a group.
Savvy employers spend considerable time and money on team-building outings and exercises. Being a reservist not only gives you the kind of cooperative skills that are so valuable in the civilian world, but proves to an employer that you've got what it takes to benefit their team.
Promotions are also reasonably achievable within the military. You'll be expected to manage and direct teams in a variety of situations, ranging from the stressful and pressured to the fun and relaxed. Leadership skills are highly transferrable and using this experience could prove invaluable in getting that first foot on the management ladder.
Training schemes and funding
In addition to the income, specialist training and personal development that being a Reservist brings, you may be eligible for other benefits.
The Standard Learning Credits scheme funds 80% of the study costs of a qualification, topping out at £175 per year. Bear in mind that you will have to justify that the course you study relates in some way to your activities as a Reservist. Dying to pursue further training on top of your day job? See if you can make it worth for your Army employers too, and save yourself some moolah.
Other incentives include Adventurous Training, railcards and yearly attendance bonus schemes.
Build new connections
Reservists come from a wide variety of professions, ages and backgrounds. This means that the Army Reserve is a great way to expand your connections and social sphere, which can often feel like a bit of a bubble for many students or professionals. You'll be mixing with people from different places, ways of life, stages in careers and attitudes, who will inform and expand your worldview. This exposure can only benefit you both as a professional and an individual.
Looking to improve your skillset, boost your CV and achieve some serious personal and professional development? You could do worse than the Army Reserve.
Inspiring Interns is a graduate recruitment agency which specialises in sourcing candidates for marketing internship roles and giving out graduate careers advice. To browse graduate jobs and graduate jobs Manchester, visit their website.