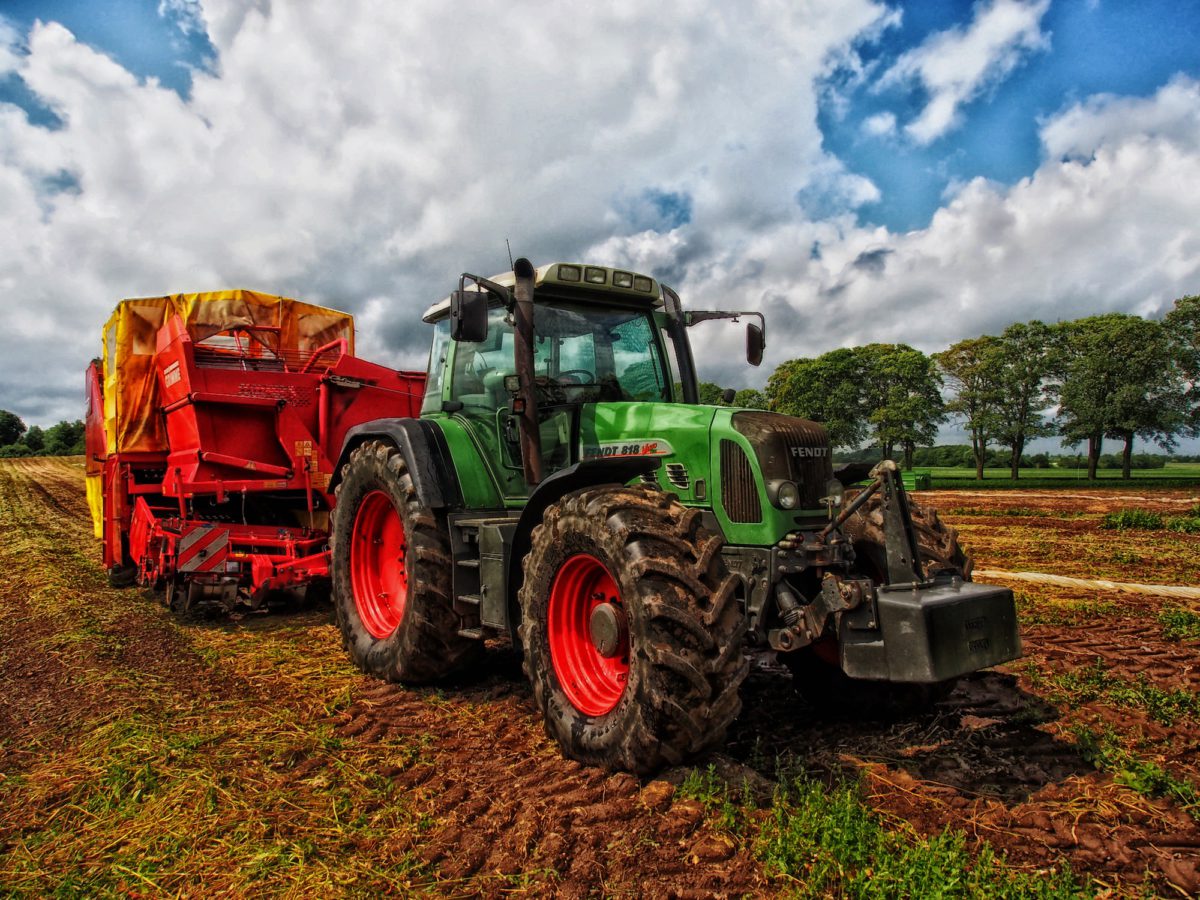 What Is… Farming?
Farming has been an industry which has survived since the beginning of time, but when it comes to graduate jobs we can often discount it as a plausible future or write it off as lacking in adventure and ambition.
We catch up with David, a Harper Adams graduate who farms in Warwickshire, to find out why he has decided to follow his family into this industry post-university.
Why did you choose to go into farming?
"Ever since I can remember it is what I have wanted to do. For the past six generations we have all been farmers, so it's in my blood. I guess it was an option presented to me early on and that passion has continued to date."
What has been your career pathway so far?
"I have worked for many different farmers since university. This gives me the chance to learn different farming practices and gain experience, which in turn I take back to my own farm.
I have also taken positions in agricultural sales and agricultural engineering. They have their perks – a paycheck, sick pay – but they had their cons too. Farming is where my heart is."
What are the common misconceptions people have about farming?
"People seem to think that we are all cash rich and snobs, which we aren't. We work very hard for our money."
What are the best bits about your job?
"I like the freedom the job gives me and that no day is the same. Like across the year, I could have days where I am up at the crack of dawn, or during harvest where I might barely get to sleep. Then at other times I have the freedom to go to the bank and the shops. I am my own boss, or my Dad is my boss, so it is different to a conventional job.
I also love the variety of the work. The work is tough but the range and variety is the best bit."
And the worst bits?
"The uncertainty of the grain markets and the markets in general is the toughest bit of the job. You really are a slave to the markets and they can make or break your year.
We are also entering a new phase of uncertainty coming out of the EU, which will really present new challenges. The potential ban on gysophate could be a big player too."
Do you think you will remain a farmer in the long run?
"I will always be a farmer, it's my passion. I hope over the next five years to be working on more land and maybe have a new tractor or two. In the long run, I just want to see where farming takes me"
Three words which describe your job
"LONG HARD WORK"
Your tip for someone else going into farming?
"Be prepared to fail but don't give up"
So maybe you're reading this and you think you've found your calling, but have absolutely no connections in farming what so ever. Have no fear, family owned farms aren't everything. First things first, try to get some experience at farms in your local area. Then try to make connections and network, local Young Farmers clubs to get started. Finally, Farmers Weekly have some great information about schemes to help people just like you.
Farming has offered a varied job in the great outdoors for generations, and as it enters a new stage, what better time to grab your overalls and join them.
Hopefully, we will catch up with David soon to find out a bit more about the other sides of the agricultural sector and that all-important advice on never giving up.
Eleanor Booth is a Cambridge Graduate who likes taking on the big issues and players. Check out her personal blog here and her LinkedIn here.
Inspiring Interns is a graduate recruitment agency which specialises in sourcing candidates for internships and giving out graduate careers advice. To hire graduates or browse graduate jobs, visit their website.