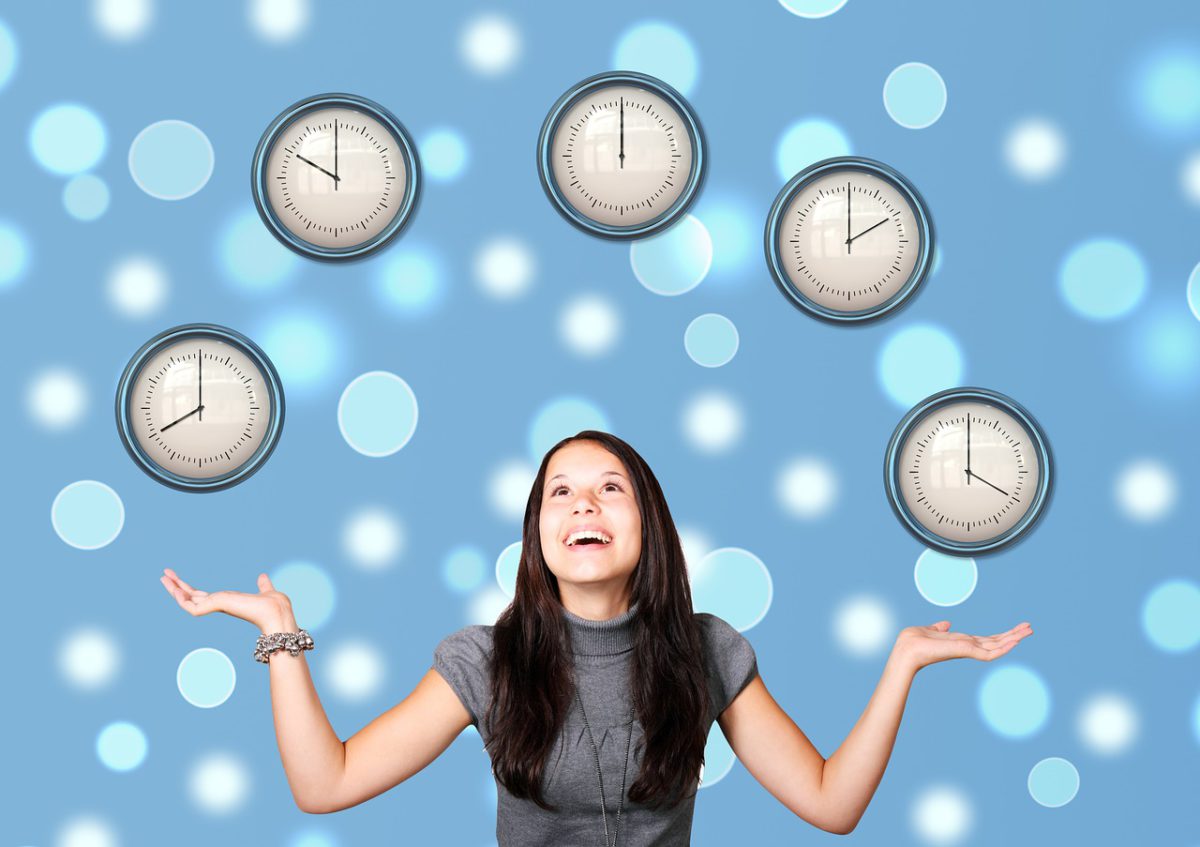 Working While Studying: Is it Manageable?
Research shows that approximately 2/3 of students  decide to work while studying. Some choose to do so out of necessity, while others hope to earn that extra bit of cash to splash. 56% of working students say that getting a job is down to making ends meet, so learning how to cope with two huge responsibilities can be a real strain.
Many full-time students ask themselves "Will I be able to manage both a full-time degree and a job at the same time?" The answer depends on your circumstances – but, the majority of the time, the answer is yes.
Here are some ways to work out whether you will be able to manage a full-time degree and a part-time job.
1. Achieve the right balance
In order to manage the immense workload of your course, most universities in the UK restrict the amount of hours a full-time student can work, advising 15 hours at the most. Whilst some students choose not to follow this guideline, it would be advised that you consider how much spare time you can commit. Remember – once you give your word to an employer, it's hard to go back.
You should make sure that your working hours don't clash with lectures and you have enough hours in the day to complete your assignments and exam revision when necessary.
Although studying and holding down a job should be priority, make sure you have enough time to socialise, eat properly and get a good night's sleep.
2. Get organised
Keeping yourself organised is a key aspect on deciding whether you can cope with a job alongside your studies.
At the beginning of term, you should plan your year on a calendar to remind yourself of your deadlines and exam dates. By doing so, you can plan ahead and be aware of any important upcoming dates for university and within your personal life.
Being aware of important dates will give you the chance to swap shifts and adjust the rota if necessary, instead of letting your employer down at the last minute.
You'll most likely need a couple of months to adjust to the new term, so don't rush into a job too quickly if you have any doubts about how you will manage your time.
3. Make friends
In order to have a good work/life balance, you'll need to have a good relationship with your employer to make your situation easier to deal with. Whilst this is often easier said than done, making sure your employer understands your circumstances will make a huge difference to how you manage your working life and university life.
Being a student may get in the way of working certain shifts or taking on a set number of hours, so you must always tell your potential employer immediately if you have other commitments. Dropping them in the deep end at the last minute won't give a good impression and will perhaps be unwilling to be flexible with you if you needed to change your shift pattern.
4. Be time-wise
One of the best aspects of taking on a part-time job at university is that you can learn to manage your time effectively. As strange as it sounds, the less time you have, the more productive you will be.
Having a few hours spare after you have assigned time for a part-time job means that you are forced into studying – even when you don't feel like it. Instead of taking a quick nap or scrolling through social media, your time will need to be put to good use. While some students aim to complete a whole essay in a traumatising two hours, complete your work in phases to make the situation less stressful.
Once you have a job, you will need to make time for study whenever you can. For example, if you make daily journeys via public transport, squeeze in a spot of reading or catch up on missed lectures via your tablet or phone.
Inspiring Interns is a graduate recruitment agency which specialises in sourcing candidates for internships and giving out graduate careers advice. To hire graduates or browse graduate jobs, visit their website.