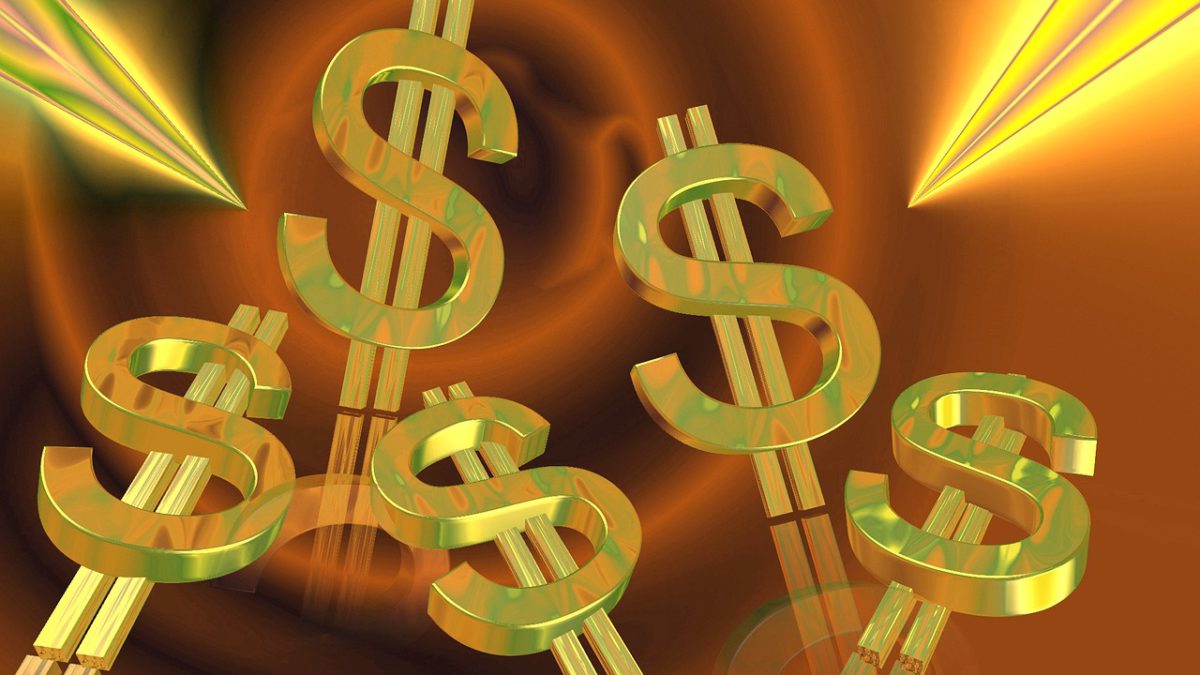 Playlist: Payday Jams To Make Your Money To
Some tunes for you to make it rain to… And then hastily pick up all your wages to.
Just Got Paid – N*SYNC
Now I know you thought you had me played
Check is in the mail I got it made
Actually a cover of an 80s RnB track, and produced by the original cowriter, Teddy Riley. Fun fact: Justin has the line "Yo some people say my solo is impossible"… and weren't they wrong.
Luxurious – Gwen Stefani
Working so hard, every night and day
And now we get the payback
Another song which samples a classic RnB track. Gwen definitely knows about luxury, having launched several perfumes, as well as her own designer clothing lines.
Millionaire – Digital Farm Animals
I feel like a millionaire
Whenever she comes around
This song has a whopping ten songwriters in its credits. Again, sampling an RnB track – this one by Nelly, which was a hit in its own right.
Started From the Bottom – Drake (NSFW)
…just as a reminder to myself
I wear every single chain, even when I'm in the house
Apparently this track was born from Drake mishearing Future saying "start it from the bottom". This literary device is also known as a mondegreen.
Ch-Ching – Chairlift
Nobody will help you 'til you go and help yourself
Take it and don't wait for it to come from someone else
Chairlift told Zane Lowe in an interview that the track is about the feeling of striking it lucky – certainly relatable when you've just been paid, not so much when you've just paid your bills. (Bonus nugget: the "27-99-23" in the lyrics refers to the combination of a safe in the recording studio.)
Gold Coins – Charli XCX
Money pours like the rain falls
And I'm spending like I don't care
Considering that Charli is only 24 and already owns a mansion in the English countryside, it's fairly safe to assume that she probably does have a fair amount of gold coins at her disposal…
Material Girl – Madonna
Some boys romance, some boys slow dance
That's all right with me
If they can't raise my interest then I have to let them be
Another rich-girl anthem, produced by legendary guitarist and songwriter Nile Rodgers. Madonna apparently grown to hate the 'Material Girl' label, saying that the song was misunderstood, and supposed to be ironic.
Fergie – Glamorous (NSFW)
I got money in the bank and I'd really like to thank
All the fans I'd like to thank, thank you, really though
Not quite as iconic as "Fergalicious", but still good to imagine yourself walking in slow motion to. Reviewers were not so fond of Fergie's tendency to spell things out.
Millionaire – Kelis
Papa I'm a millionaire, but I ain't moving in the right direction
Something ain't right, I know
If the other songs on this list are about feeling rich, this is the one antidote – reminding us that money doesn't always buy happiness. The song for when you're hungover on the Saturday after pay day.
I Gotsta Get Paid – ZZ Top
25 lighters on my dressa, yessa
You know I gotta get paid
And so it begins again – the daily grind, the 9 to 5. If you'd like a playlist for that, you can find it right here.
(Okay okay, you want to know what '25 lighters on my dressa' means? Well, it refers to the selling of, let's say, prohibited substances in empty cigarette lighters. It's a phrase that's been used in many hip hop songs – ZZ Top probably took it from one of these tracks.)
Inspiring Interns is a graduate recruitment agency which specialises in sourcing candidates for internships and giving out graduate careers advice. To hire graduates or browse graduate jobs, visit their website.