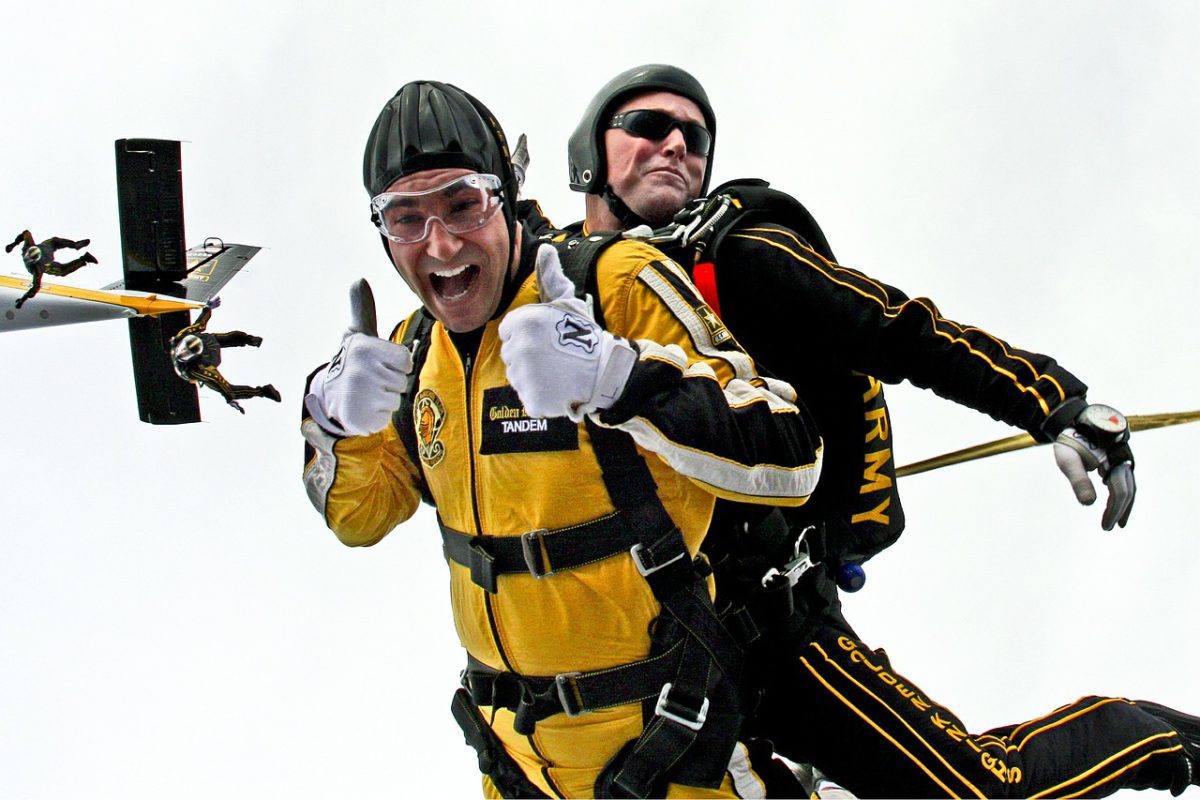 Making The Most Of A Post-Grad Gap Year
You take a year off before your undergraduate degree, and you are seen as an adventurer, a thrill-seeker who can't be tied down by an educational framework. You take a year off after your undergraduate degree and you're seen as a failure, a confused child wandering barefoot through the park of life.
If the latter is the course chosen by you, don't worry as you're not alone. The choice you make is a sensible one. Instead of sitting at home eating crisps and watching Bargain Hunt, try these five tips to help you make the most of your time off.
1: Spend a week sitting at home eating crisps and watching Bargain Hunt
This shouldn't be your course of action for the year ahead. However, Bargain Hunt is a quality show, and one that is interesting enough to keep you interested, but not interesting enough to use any of your brainpower.
After spending the previous 17 years of your life in education, you have just completed a degree. It is okay to have a break. It is okay to relax. For some, this is admiring the wispy moustache of the enviable Tim Wonnacott, but this varies for everybody.
You need to find a way to unwind, and besides, after a week of doing nothing you'll be lusting for something to keep your brain ticking.
2: Get a part-time job
Inserting your debit card into the payment machine, not knowing whether you have the money to pay for your purchase, is a situation known by many a student. However, once your loan is gone, this will not just be a worry, but a sad and occasionally embarrassing reality.
You want to reconnect with your friends from back home, but "accidentally" forget your wallet. You get an interview for your dream internship, but can't afford the rail fare. These are sad situations, but ones easily remedied by a small and steady income.
It might be a shock going back to work, or for some entering the world of work for the first time. You'll soon get over that, and your CV and skill-set will be improved whilst giving you the funds to live some sort of fun existence.
3: Try as many things as you can
Unless for unforeseen circumstances, you will never get the chance to do what you want again whilst you are young. Once you get on the career ladder, you are on it until retirement. That might sound a bit disheartening, but it doesn't have to be. Use your year off to find out what you truly want to do.
Maybe you're interested in politics? If so, get an internship with your local MP. What about the culinary arts? Learn how to make that show-stopping dish. The point is, a year off is your chance as an adult to discover what you truly love. Don't waste it by worrying about what you are supposed to do; find out what you want to do.
4: Start exercising on a regular basis
You know the tried and tested excuse of, "I'm just too busy". This multi-purpose phrase prevents people from doing a myriad of tasks that seem like they might be a bit too much effort. As useful as this phrase has been, now you are on a life sabbatical it doesn't hold weight anymore.
No fear, because exercise is here. I can hear you groaning, but stay with me. The mental and physical health benefits of exercise are well known, but the benefits of regular exercise go beyond that.
Your exercise can be intensive, or extensive. What is important however, is that it is a routine. This might not seem important, but once you start doing something, it stops being willpower, and becomes a habit. There are many benefits to a routine, but if you make exercise into one, your overall health will improve, whilst giving you a new skill. Succeeding is always fun right?
5: Look into further education:
You might think the looks you receive for daring to take a year out are bad enough, without mumbling that you are, "thinking of doing a Masters". The audible disgust you receive might just be worth it though, as research shows many benefits of re-entering education.
You might have come to the conclusion that you still don't know what you want to spend your life doing, and that is okay. Furthering your education is not a step backwards, but a step forwards.
You could discover your passion for the cornet after hearing your new housemate attempt a tune. You could discover you have a real passion for academia a2er acing your dissertation.
Or you might just realise that you still don't know what you want to do. Remember, the worst that could happen is that you challenge yourself, and better your education.
There are many possibilities for your year out, but the most important thing to remember is to not worry. Your whole life is ahead of you, so why not take a break.
Inspiring Interns is a graduate recruitment agency which specialises in sourcing candidates for internships and giving out graduate careers advice. To hire graduates or browse graduate jobs, visit their website.