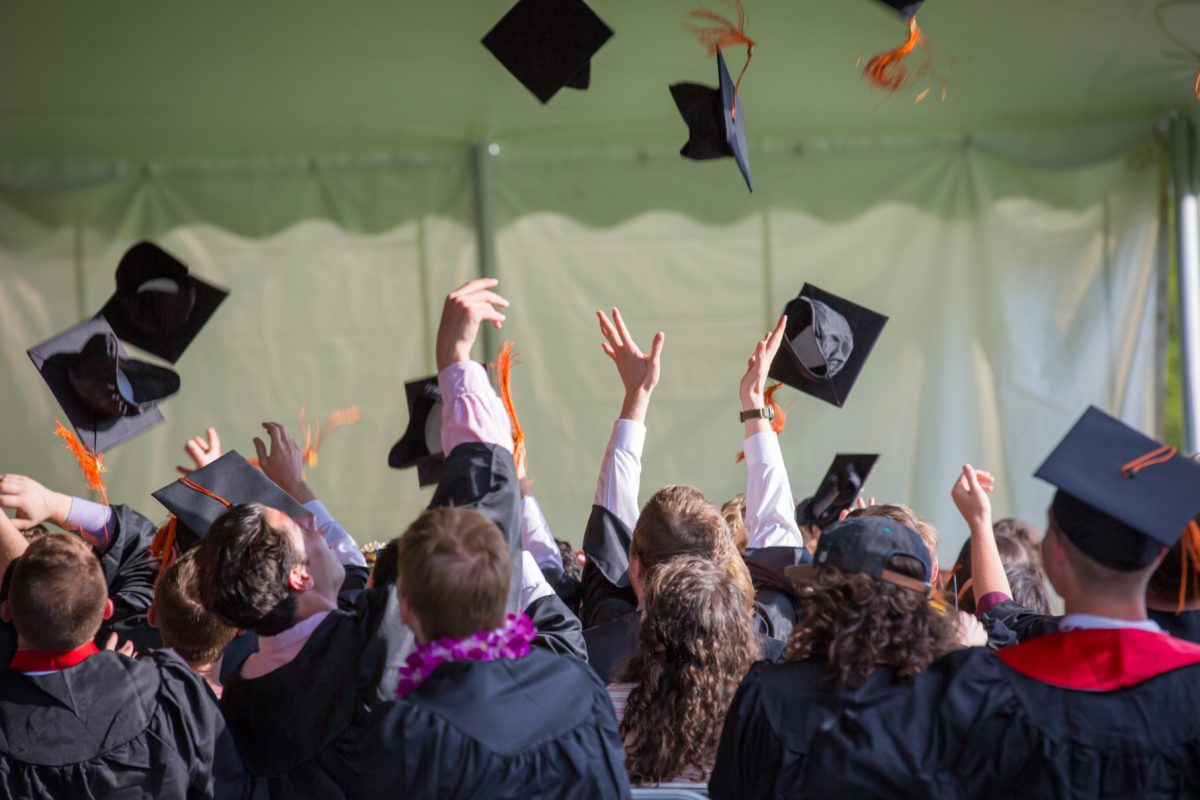 Navigating a Career Change with a Non-Related Degree
Are you a new graduate that's eager to have a career change, before even starting your very first professional job? It may be the case that the career you had envisioned before starting your studies may not be for you.
You're not alone in this. Many fresh graduates find themselves at a crossroads at which career path to venture down and are eager to explore different options. This may be due to becoming more familiar with the realities of the job, or simply the dream of pursuing new passions.
It's natural to fret about how you're going to secure an interview for jobs without the necessary qualifications. But rest assured, thousands of new grads have found new paths after completing their degrees – it's all about preparation and grabbing the opportunities that come your way.
In this blog, we offer some expert insights into navigating a career change after completing your university education:
Set clear goals
Do you have a clear idea of the direction you wish to head in? If not, it may be worth taking a moment to sit back and think about what you really want out of your future career.
If not, you may be rushing in a direction that simply isn't right for you and realise that you've wasted precious time.
Some key goals you may want to keep in mind include:
Career aspirations: Start by reflecting on what you genuinely want to achieve in your new career. Think about what motivates you to get up in the morning, what kind of work excites you, and the impact you wish to make in your chosen field.
Job research: Research the various roles available within the industry you're targeting. Understand the responsibilities, qualifications, and skill sets required for each position. Make a list of the roles that align best with your skills, interests, and long-term goals.
Company research: Investigate companies and employers in the industry that resonate with your values and aspirations. Explore their cultures, missions, and latest job opportunities.
Identify transferable skills
Identifying the transferable skills you possess is a pivotal step when transitioning to a new industry, especially when your educational background isn't directly linked to your ideal job.
Transferable skills are those versatile competencies that you've developed through your education, previous job roles and even throughout your personal life. They can be applied across various roles and industries which can help you stay ahead of the competition and even become a top candidate in the eyes of the employer.
Some key examples of these skills that you could integrate within your CV include:
Communication (Verbal and written)
Problem-solving
Teamwork
Organisation
Leadership
Time management
Adaptability
Creativity
Networking is key
Have you ever heard the phrase 'it's not what you know, it's who you know'?
This little motto is extremely relevant when it comes to the job search. You may just have a friend, acquaintance or even a professional contact that could point you in the direction of available job roles and even put in a good word for you.
To enhance your networking opportunities, be sure to attend industry events such as workshops and job fairs, as well as using social media platforms such as LinkedIn to connect with professionals in your desired field.
Remember, first impressions truly count. So, be genuine, polite and proactive in your approach. You may not meet contacts overnight. Networking is an ongoing process that requires patience and persistence, but it's a valuable investment in your career change.
Gain new qualifications
It can be really disheartening to get on the job hunt. only to find that you lack the necessary qualifications to even be considered as a potential candidate.
Some roles require specific credentials in order to move forward in the hiring process. While soft skills are highly prized across industries, certain positions, such as teaching, or software development require those essential hard skills to be successful in the role.
Pursuing further education may be a beneficial path to help you achieve long-term goals. This doesn't necessarily mean having to go back to university. There are several alternatives that may be sufficient, such as flexible online courses, volunteering, and internships.
Speak to a graduate recruitment agency
If you need some assistance to find a job in an entirely different sector that you're interested in, it may be worth speaking to a graduate recruitment agency, such as Inspiring Interns.
We specialise in matching your skills, qualifications, and career aspirations with suitable job roles. We even offer assistance with structuring your CV and cover letters, as well as helping you with interview preparation.
Register today to get started!