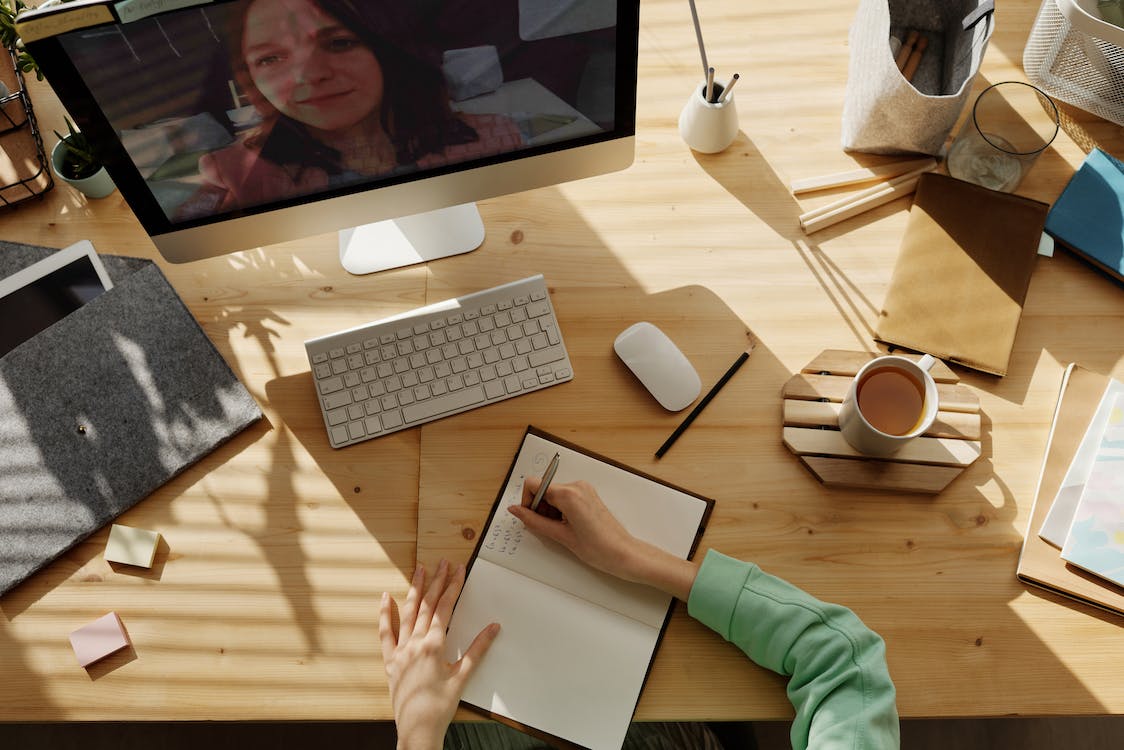 The 5 Benefits of Online Courses
In today's competitive graduate job market, employers value candidates that have adopted new skills and make an effort to stay up to date with industry trends. Online courses offer a convenient and flexible way to gain further knowledge and experience, without the constraints of traditional classroom-based learning.
Whether you're taking your first foot on the career ladder to secure a graduate job or are keen to make a career change, it is never too late to take your learning to the next level.
With the ability to learn at your own pace, gain access to a wider range of resources, and the opportunity to connect with industry experts from around the world, it may be time to consider enrolling onto an online course to boost your career development.
So, what are the benefits of taking online courses?
Greater flexibility within online courses
One of the most significant benefits of online courses is that they can be worked around your commitments. Unlike traditional in-person courses, online courses allow you to learn at your own pace, to fit in with your personal schedule.
This is particularly beneficial if you have other commitments such as work or family that limit your availability. You have the freedom to choose when to study, whether it be during the day, evening, or on weekends.
Providing you have a stable internet connection, you can study from the comfort of your own home, while travelling, or even on your daily commute.
It shows that you're dedicated
As a soon-to-be graduate, you're probably thinking about how to make yourself stand out to future employers. As many of your peers may have earned similar degrees, taking an online course can put you one step ahead of the crowd.
Not only do these courses add an extra area of expertise to your video CV, but they also show that you have a willingness to go above and beyond in your professional development.
What's more, completing online courses gives you an excellent opportunity to highlight your achievements during interviews. Interviewers may ask about what you have learned or enjoyed during the programme, which gives you the chance to demonstrate your knowledge and passion for the field.
Developing crucial skills
Employers are becoming more focused on candidates who have not only acquired academic qualifications but also relevant and transferable skills that can be applied to a variety of job roles.
That's where online courses come into play.
Programmes in digital marketing, for example, can help develop key skills in search engine optimisation, content marketing, and social media management. Courses in project management can allow candidates to gain skills in team management, communication, and problem-solving.
Pursuing online courses can expand your job prospects and provide you with the necessary experience to apply for positions in a wider range of industries and as such, could skyrocket your chances of getting hired.
Networking opportunities
Online courses offer more than just educational content – they can also provide the opportunity to network with industry experts from all over the world. By participating in online forums and group projects, you can build a professional network that spans geographic and cultural boundaries.
Communicating with others who share the same career goals can be truly eye-opening as a new graduate. You'll have the chance to share ideas, learn about new industry trends, and even be informed of new job opportunities that may arise in your field.
1-to-1 learning
Online courses can provide you with the unique advantage of receiving 1-to-1 tuition from your tutors. In traditional classroom settings, tutors are forced to split their time between a number of students which may mean that you don't always get your questions answered.
Within an online course, however, tutors can offer you individual attention and focus on your personal needs. This is particularly useful for students who may need additional support, as well as allowing tutors to tailor their teaching style to your specific learning preferences.
If you're still on the hunt for a graduate job, check out our job board today, or get in touch to find out about our recruitment process.