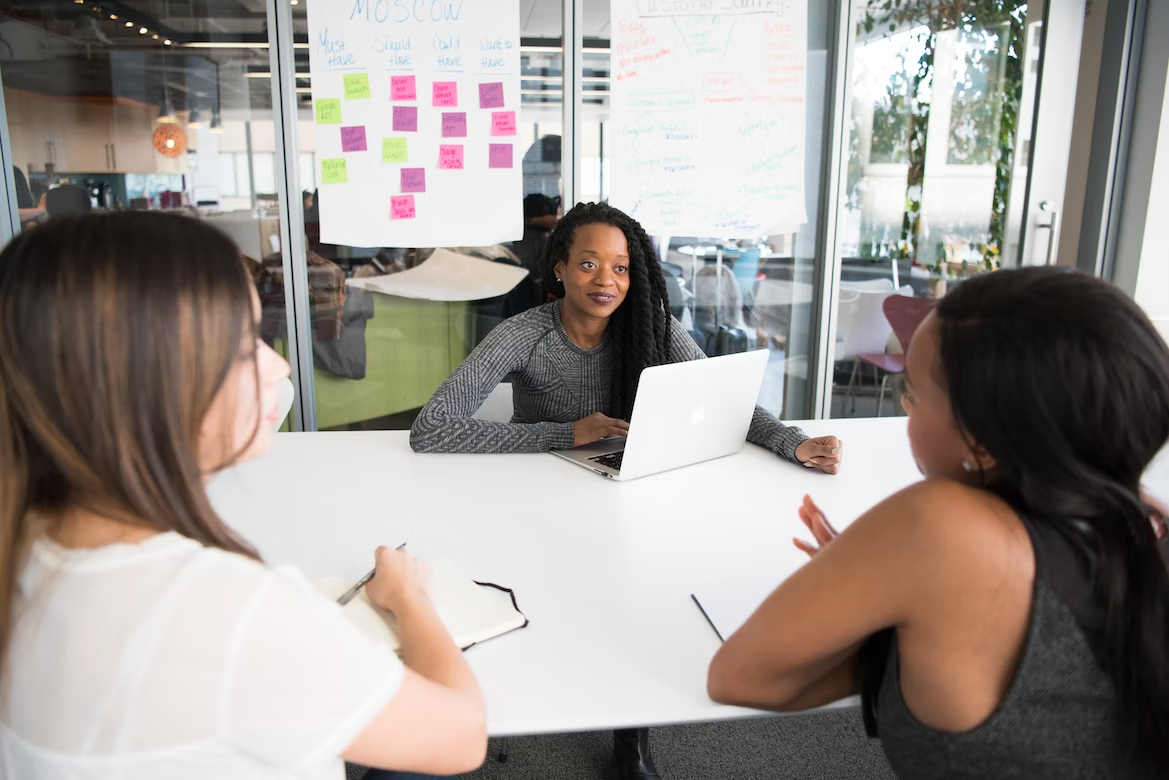 Celebrating International Women's Day: What is Workplace Equity?
A successful workplace should be inclusive of all individuals – and this may be high on your agenda when applying for graduate jobs. Workplace equity revolves around the fair treatment of each person employed within a company. According to a study, 80% of employees have the desire to work for an institution that prioritises inclusivity, therefore, corporations in the current day and age cannot ignore equity if they wish to retain staff and create a welcoming working environment.
What is workplace equity?
Equity is the process of eliminating disparities in relation to race, gender, disability, etc between employees and potential candidates in the job search.
For example, it may the case that a woman isn't able to commit to a 9-5 schedule in order to take care of her children. Employers should put the relevant methods in place to ensure that the individual is able to balance a work/life balance for personal reasons.
Additionally, during the recruitment process, companies should implement certain strategies to prevent prejudice against any demographic group.
Why is equity in the workplace so important?
Employees deserve to work in a safe, comfortable environment; that is free from bias. Workers put their trust in employers to ensure that any prejudice is not tolerated and take the necessary steps to prevent this line from being crossed.
While this creates better job satisfaction and employee retention, it can also be beneficial for businesses as they are likely to see greater productivity from their workforce.
In order for workplaces to improve their equity practices, employers need to evaluate their current practices and regulations and make the relevant changes to create a more diverse, embracing and joyful workplace.
Here are some of the key factors that are included in the workplace:
Accommodate health conditions and disability
Employers must make reasonable adjustments to ensure that disabled workers have the chance to work competently and comfortably. This may include making the necessary adjustments to the premises for easy access, evaluating job duties, and allowing time off for medical purposes.
Training and development
All individuals should have the opportunity to develop their skillset and secure promotions. These professional prospects should be open to all employees, regardless of their educational background, gender, race or religion, etc.
Salary
All employees should have the same opportunities to secure salary increases. Rises should be based on individuals who hit goals and targets, as well as being in-line with inflation. Additionally, there must be no pay gaps between genders. All of those with the same role within an institution should get the exact same salary in line with their achievements.
Flexible working
In the current day and age, employees have a variety of personal commitments that may prevent them from working at certain hours of the day. Employers should make it an option for employees to work flexible shifts – even remotely if possible – to create a greater work/life balance and reduce mental health issues.
Here at Inspiring Interns, we wish everyone a Happy International Women's Day.
Find your perfect job today by browsing our job board!